Donald Trump has said Britain and Europe are "not safe places" following the terror attacks in Brussels and Paris.
The US Republican presidential front-runner, who is prone to making wildly inaccurate statements about security inside and outside the US, was speaking five days after the two Brussels airport blasts and Metro bomb which killed at least 31 people.
He said Europe had lots of "very, very severe" problems and added that he did not even think America was a safe place for Americans.
Mr Trump told ABC: "I don't think Bruss - England or I don't think that Europe is a safe place. No, I don't. I think there are a lot of problems in Europe that are very, very severe.
"When you look at Brussels, when you look at the way they've handled things from law enforcement standpoints, when you look at Paris, when you look at so many other places, no, it's not (safe)".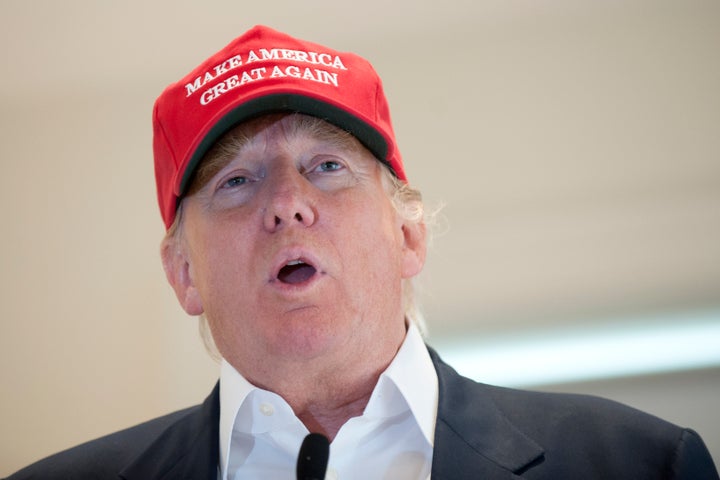 His comments follow earlier remarks in which he claimed Muslims were not reporting concerns about terrorism, which was promptly torn about by The Muslim Council of Britain.
However, Trump's comments about security were echoed by John Kerry, the US secretary of state, who told CBS's Face The Nation that US citizens should "avoid a crowded place" if they were travelling Europe, because "you have no control over who may be there".
In December, Mr Trump was mocked by Britons for his comments on "no-go" areas in London, when he claimed that some areas of the capital were "so radicalised that the police are afraid for their own lives".
His latest announcement came as Belgian officials completed their initial investigation at Brussels International Airport and found the main building to be stable.
A statement published on the airport's website confirmed that technicians and independent experts had judged the main and connector buildings to be "intact".
The statement also disclosed that the locations where hand luggage and custom checks are carried out can also be used again.
Airport officials are now discussing plans to install temporary check-in desks, but pointed out that the process of identifying a suitable location was still being carried out in consultation with airlines and luggage handlers.
Shortly after the announcement, Belgian media also reported that prosecutors in Brussels charged a second man in connection with a foiled attack on Paris.
The man, identified only as Abderamane A, was charged with involvement in a terrorist group, according to Belgian media.
In a statement in French, the state-owned Belga news agency said that prosecutors confirmed that the suspect had been arrested on Friday in Schaerbeek, after he was shot and wounded by armed police at a tram stop.
It was not confirmed by Belgian prosecutors.
The reported arrest would be the second to be made in connection with a plot to stage another terror attack in Paris, after nine people were arrested for their suspected involvement in the terror attacks in Belgium last Thursday.
It is understood that the first arrest was made in Boulogne-Billancourt, west of Paris, where police detained Reda Kriket, 34, for his suspected involvement in a militant plot that officials believe was "at an advanced stage".
On Saturday, an Algerian national wanted by the Belgian intelligence services, Djamal Eddine Ouali, was detained in Salerno, Italy.
He is understood to have been arrested under the European arrest warrant, in connection with the forging of fake ID documents used by the terrorists behind the Paris and Brussels attacks.
Confirming his arrest on Twitter, Italian police uploaded an image of the suspect being detained by armed officers, adding that he had been arrested for "aiding and abetting illegal immigration linked to the Paris massacre".
Meanwhile in Brussels, despite the cancellation of a planned memorial march through the centre of Brussels on Sunday, Belgian riot police were forced to use water cannons on a far-right protest group which disrupted the large remembrance gathering at the central Place de la Bourse.
After riot police failed to force the group back from the vigil, water cannons were used to disperse individuals to cheers by members of the crowd that had come to pay their respects.
Adrian Liston, who was present at the vigil, told the BBC that the memorial had been disrupted by a "bunch of skinheads" who had turned up "in force".
"They marched into the square and started a major confrontation with the peace protesters," he added.
"At this point they were really starting to get in the face of the peace protesters, the face of the police, setting off flares, setting off fireworks, and chanting stuff that was really quite ugly."