Steve Schooner, an expert on government contract and procurement and a professor at George Washington University Law School, appeared on MSNBC on Monday.
Schooner discussed potential conflicts of interest between Trump holding office and particularly his involvement with the Trump International Hotel in Washington DC.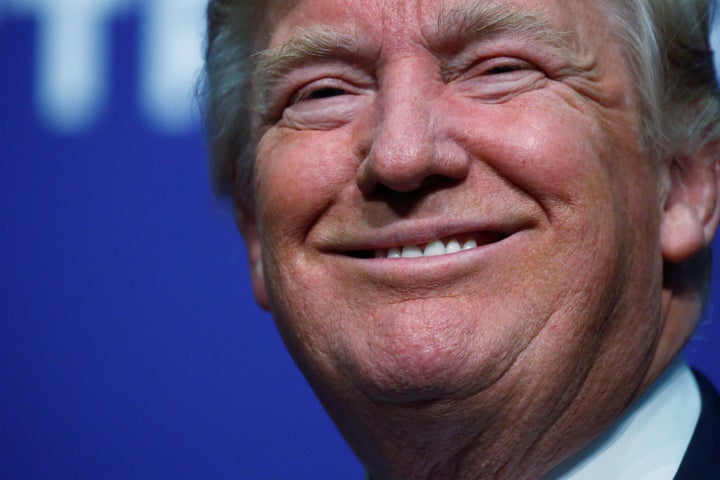 The show referred to an earlier piece in the Washington Post which noted the presence of 100 foreign diplomats who attended a sales pitch at the President-elect's newest hotel this week.
One Asian diplomat told the newspaper: "Why wouldn't I stay at his hotel blocks from the White House, so I can tell the new president: 'I love your new hotel!' Isn't it rude to come to his city and say, 'I am staying at your competitor?'"
Schooner told MSNBC this is: "Absolutely unacceptable, it seems the obvious place to start here is that he's got to get out of the lease contract. He's the landlord and the tenant and a hotel with the United States government is absolutely unacceptable."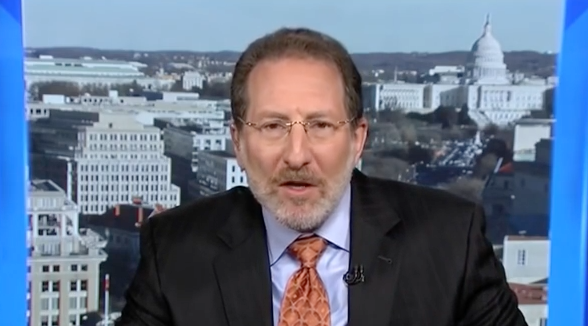 He added: "You may eventually have an impeachment issue because you've got foreign states basically paying money to the Trump Organisation by using their hotels."
The Trump Organisation has entered a contract with the General Services Administration (GSA) to lease the government-owned Old Post Office and open the hotel.
Schooner points out: "The contract specifically says that no elected official of the United States government can share or benefit from the lease. Now it's a 60-year-lease with GSA but the language is unequivocally clear."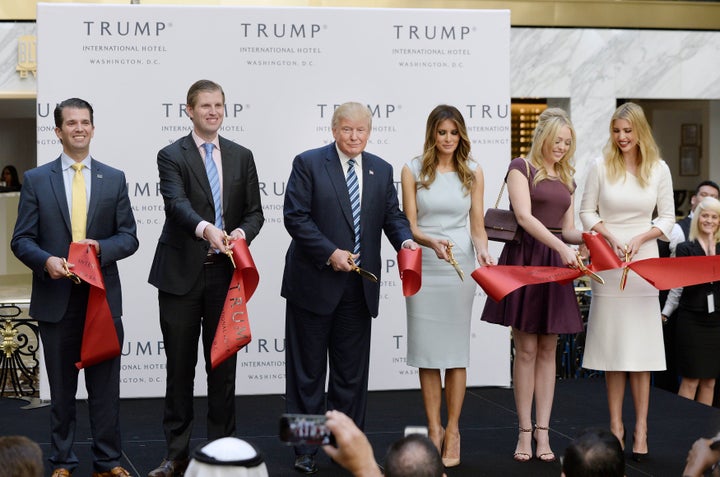 During his campaign, Trump said he planned to hand control of the Trump Organisation to three of his adult children, even though presidents can run a business from the White House.
Federal ethics rules put strict limits on nearly all government employees and elected officials to prevent self-dealing, but the rules do not apply to the president. In theory, even if Trump does hand over control, he could and likely will influence decisions made by his children.
No previous commander in chief has brought with him such a sprawling business empire with so much complexity and opportunity for self-dealing.
Trump owns golf clubs, office towers and other properties in several countries. He holds ownership stakes in more than 500 companies. He has struck licensing deals for use of his name on hotels and other buildings around the world and has been landing new business in even more countries - in the Middle East, India and South America.
That raises conflict of interest concerns. For example, Trump could set domestic policy while making deals abroad that could affect his corporation, even if it were technically in his children's hands.
For his part, Trump has dismissed the idea he is even interested in his business now. In CBS 60 Minutes interview on Sunday, he said he was fully engaged with efforts to "save our country", adding: "I don't care about hotel occupancy."
Trump has said he will place his holdings in a blind trust, with his children as trustees. But federal requirements are that independent outsiders run such trusts.
Schooner said: "The unequivocal message so far from the Trump organisation is that ethics, conflicts of interest, focus and the issues that people really care about in terms of ethical behaviour just don't matter. It seems like self-enrichment is far more important than the important issues we need to deal with in governing the nation and that's a real concern."
Kellyanne Conway, a senior adviser, disputed the idea that the Trump children's involvement in the transition could lead to a breach of trust.
"You're presuming that they are doing certain things that they should not be doing," Conway said. "They are his children. And they've been his business colleagues for a long period of time. They obviously will support their father as president."
But the potentially problematic entanglement revealed itself this past week when Ivanka Trump's company promoted a $10,800 bracelet she wore during a "60 Minutes" interview on CBS. The spokesman for the company later apologised.