Donald Trump is like a parasite that has been injected into the Republican Party and his candidacy could damage the party's ability to win elections for the foreseeable future, a US pollster and Republican political strategist has said.
Robert Moran said the billionaire businessman's nomination as presidential candidate had been an "unmitigated disaster" for the party.
Mr Trump, whose bid for the White House has been characterised by a series of gaffes in recent months, is lagging behind Democrat rival Hillary Clinton in the polls, The Press Association reported.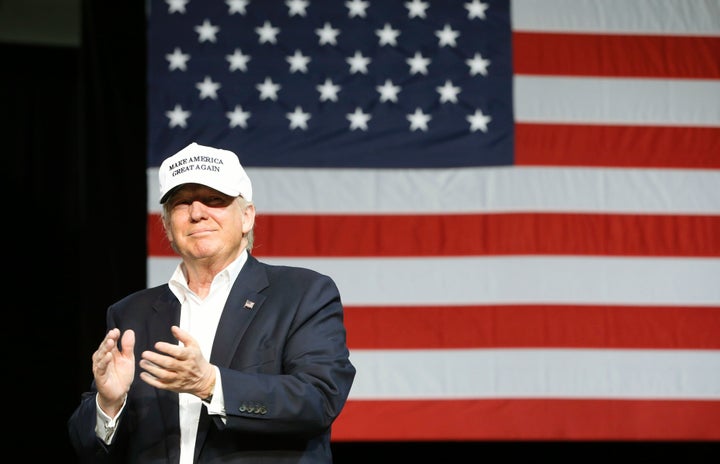 The tycoon used his reality television profile as well as both traditional and new media to dominate coverage and clinch the nomination, Mr Moran said at a US politics event at the Festival of Politics, held at the Scottish Parliament in Edinburgh.
Mr Trump was also aided by weaknesses in his party - as was Bernie Sanders, who fought Mrs Clinton for the Democratic nomination - Mr Moran claimed.
The strategist said: "Parties are weaker than they have been for a long time, so they couldn't police these candidates.
"The parties are like operating systems that can be taken over. They are like bodies and then a parasite is injected into them - Trump for example.
"In the old days, the parties were able to police that and shut that down, but they weren't able to this time."
Mr Moran said Mr Trump would not win the election but warned the candidate could do long-term damage by alienating Latino voters who are turned off by Mr Trump's inflammatory remarks on illegal immigration.
He said the Republicans need around 45% of the Latino vote share to be competitive in the presidential race.
Mr Moran said: "My concern with Trump is that he will help lock in Latino voting patterns for the foreseeable future.
"I think the Clinton campaign lost an opportunity to have the vice-president be a Latino to really solidify that.
"They have a very strong ground game for Latinos across the country and I think the numbers they are going to run up against Trump are going to be huge."
Mr Moran was joined at the event by his Democrat counterpart Jason Boxt, who agreed Mrs Clinton will enter the White House after November's election as the first female US President.
Mr Boxt said: "It would be inconceivable to me that someone like Hillary Clinton, who obviously is a global actor, who has strong relationships with leaders around the world...(wouldn't) seek to assure all of her friends and allies around the world that we are not a nation of crazy people."
Popular in the Community