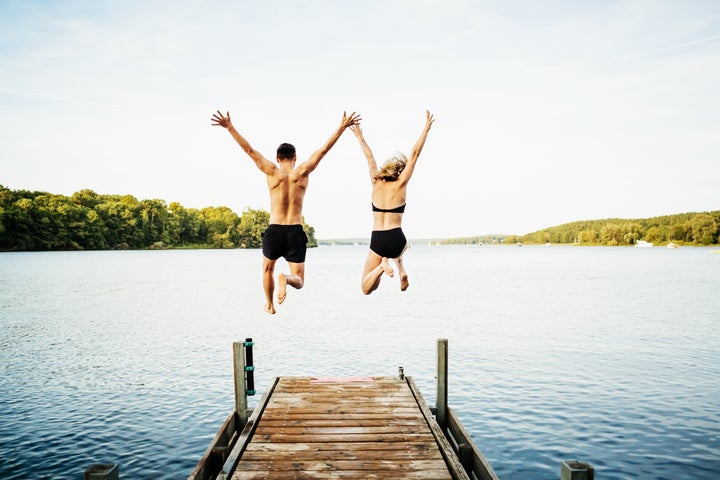 Holidays are good. They give us time to rest, reconnect and rebalance. No one needs convincing of that.
But sometimes if we're the ones left behind in the office, especially during the height of summer school holidays when people disappear in droves, it can feel irritating. We can't get hold of anyone. We can't move projects forward. We juggle extra tasks to keep things afloat while colleagues sun themselves on a pool-side lounger.
Holidays are a vital part of the mix when it comes to work life balance. Whether or not you go away, just being away from the office and out of your usual routine is good for your heart and soul.
Time off is also crucial for avoiding burnout, a state of mental exhaustion caused by work stress, family responsibilities and other daily challenges. Nearly a third (32%) of Scottish working parents say they feel burnt out "some" or "all the time". Avoiding burnout vastly reduces our likelihood of needing time off sick. Another good reason for your manager to approve your holiday request.
Holidays give us time to rest, spend quality time with family and friends, indulge in hobbies we love as well as giving us the mental space to reflect on life and consider changes we could make to make us happier and healthier. That might be deciding to start a health kick (on return, of course!), an evening class, seeking more responsibility at work, or even making changes to our work pattern.
However we spend our annual leave, we'll return to work more rested and focused. We'll be better at our jobs as a result.
Some progressive companies offer unlimited annual leave to staff. Employees are trusted to work collaboratively with colleagues taking as much time off as they want, so long as they can continue to deliver tasks and projects on time.
Other companies offer term-time only contracts so parents can be home when their children are. Arguably this is not necessarily the most relaxing way to spend a holiday but having the choice means employees feel empowered and in control – which boosts satisfaction and reduces the risk of burn out.
A recent survey of UK working parents showed one in 10 (12%) of those in Scotland would like term-time only work, proving there is demand for this kind of flexible working that's more compatible with our lives outside the office.
Finding the right work life balance means different things to different people. It can be requesting more formal changes to your hours, start and finish times or the location of your job. Or, it can be as simple as making sure you use your annual leave.
Be in no doubt, holidays are valuable to you and your employer. So, whatever your holiday plans are this summer, don't feel guilty about missing work.