Dads don't always get enough credit.
The times when men only went out to work while women looked after the kids are long gone, as this Instagram account is proving.
To hit back against the miconception that dads "babysit" their kids, the account has the tag line: "Fatherhood without fear: I don't babysit. I parent."
With more than 118,000 followers, the photos document the messy, fun, crazy and touching moments between dads and their kids.
Each photo is captioned with a short story about it. The photo above has the words: "Babywearing and record shopping, when you become a father you get to do what you love with those you love."
"Any media outlet promoting dads, encouraging dads and telling the world that we too, are parents, is a good idea."
Here are just a few of our favourite shots.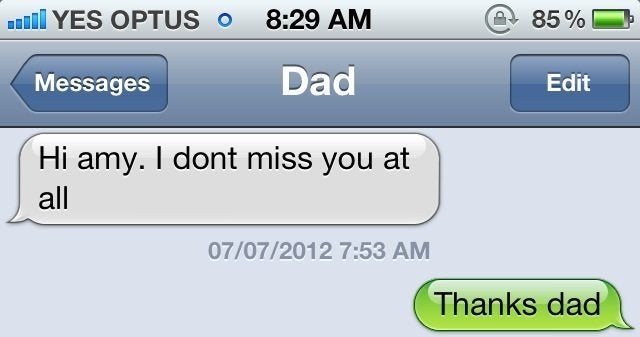 13 Hilarious Texts From Dad