The Organisation for the Prohibition of Chemical Weapons (OPCW) has been invited to test the nerve agent used in the Salisbury attack and the process is expected to begin "imminently".
The announcement from Downing Street on Friday comes after Russia ignored a deadline earlier this week to explain whether it was behind the poisoning of former spy Sergei Skripal and his daughter Yulia on March 4 and instead demanded access to the evidence.
A Downing Street spokesman said: "On Wednesday, the Prime Minister wrote to formally invite the OPCW to verify the Government's analysis of the nerve agent used in the Salisbury attack.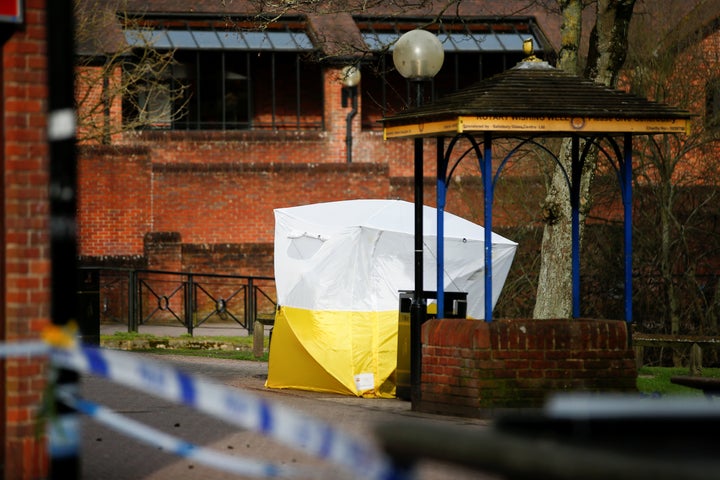 "Our permanent representative to the OPCW has now written to the technical secretariat inviting them to come to the UK to take a sample, under article eight of the Chemical Weapons Convention."
The spokesperson said discussions are "ongoing on the precise timing" but the process was expected to begin "imminently".
"The OPCW has today issued a statement confirming its willingness to support the investigation," Downing Street said.
Meanwhile, Russia is set to expel British diplomats in retaliation for Prime Minister Theresa May's decision to kick out 23 Russians over the poisoning.
The Russian diplomates are due to leave London on 20 March, RIA news agency quoted Russia's ambassador to Britain as saying.
Police are working on the theory that an item of clothing or cosmetics or a gift in the luggage of Skripal's daughter was impregnated with the toxin, and then opened in Skripal's house in Salisbury, the Daily Telegraph claimed.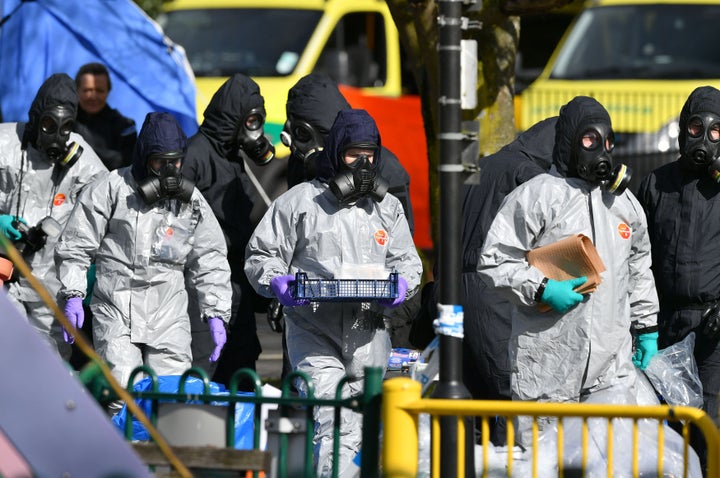 Putin, a former KGB spy who is poised to win a fourth term in an election on Sunday, has so far only said publicly that Britain should get to the bottom of what has happened.
British Foreign Secretary Boris Johnson said Britain's quarrel was not with the Russian people but with the Kremlin.
"We have nothing against the Russians themselves. There is to be no Russophobia as a result of what is happening," he said.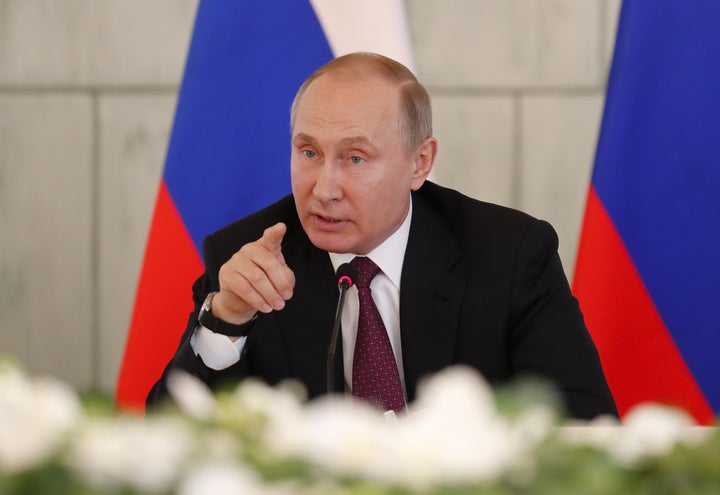 "Our quarrel is with Putin's Kremlin, and with his decision – and we think it overwhelmingly likely that it was his decision – to direct the use of a nerve agent on the streets of the UK."
The Kremlin's Dmitry Peskov called the allegation that Putin was involved "a shocking and unforgivable breach of the diplomatic rules of decent behaviour", TASS news agency reported.
Russia's Defence Ministry said he was an "intellectual impotent" and Lavrov said he probably lacked education. Williamson studied social science at the University of Bradford.