A British woman who was arrested after claiming she was gang raped in Dubai has had all charges against her dropped.
The 25-year-old tourist, who alleged she was raped by two British men during a holiday, had been charged with having "extra-marital sex".
While she was incarcerated, a fundraising campaign to cover her legal costs surpassed thousands.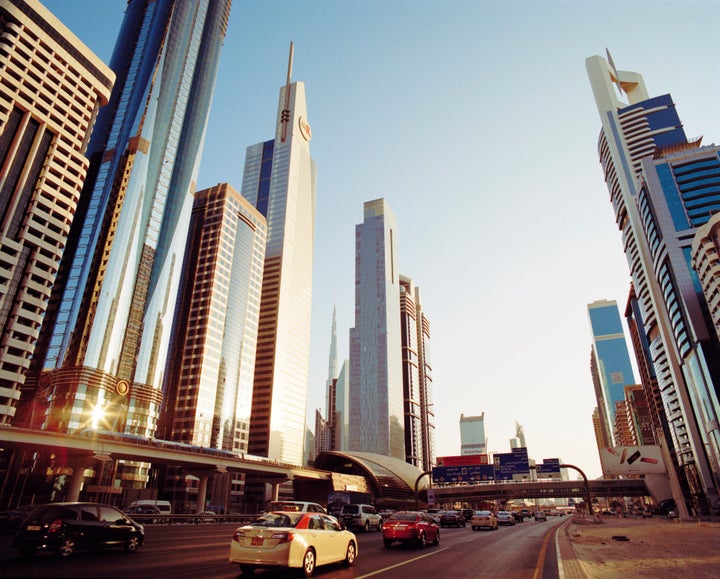 All three parties were released on bail, though their passports were confiscated while the allegations were investigated.
On Tuesday a statement from the Dubai Public Prosecutor's office said it had closed the case after "careful examination of all evidence" and there will be no legal proceedings.
It said investigations showed "the act happened with the consent of the three parties in question" and that a video on one of the suspect's mobile phones contained "key evidence."
It added: "Dubai's legal system takes reports of all crimes very seriously, including and especially violence against women, and conducts thorough investigations of all incidents."
Sex outside of marriage is illegal in Dubai and those who indulge risk prosecution, imprisonment and/ or a fine and deportation.
Radha Sterling, CEO of campaign group Detained in Dubai, said: "This is not the first time that charges have been dropped because of international media.
"The UAE must be trying to improve their reputation as a progressive and modern country. The problem is, they are not actually addressing and repairing the core issues. They are simply hoping that most civil justice violations are not made public.
"It should be stated, as well, that we cannot say justice has been done in this case simply because the alleged victim will not face criminal punishment, which should never have been threatened to begin with."
Related