The Duchess attended a reception at Buckingham Palace alongside husband William and Prince Harry, to mark World Mental Health Day on Tuesday 10 October.
She has been unable to attend public engagements since 4 September as she has been suffering from the debilitating pregnancy sickness condition, hyperemesis gravidarum.
A royal aide said: "The Duchess' condition is improving but she is still suffering from hyperemesis gravidarum. She is delighted to be able to be here tonight."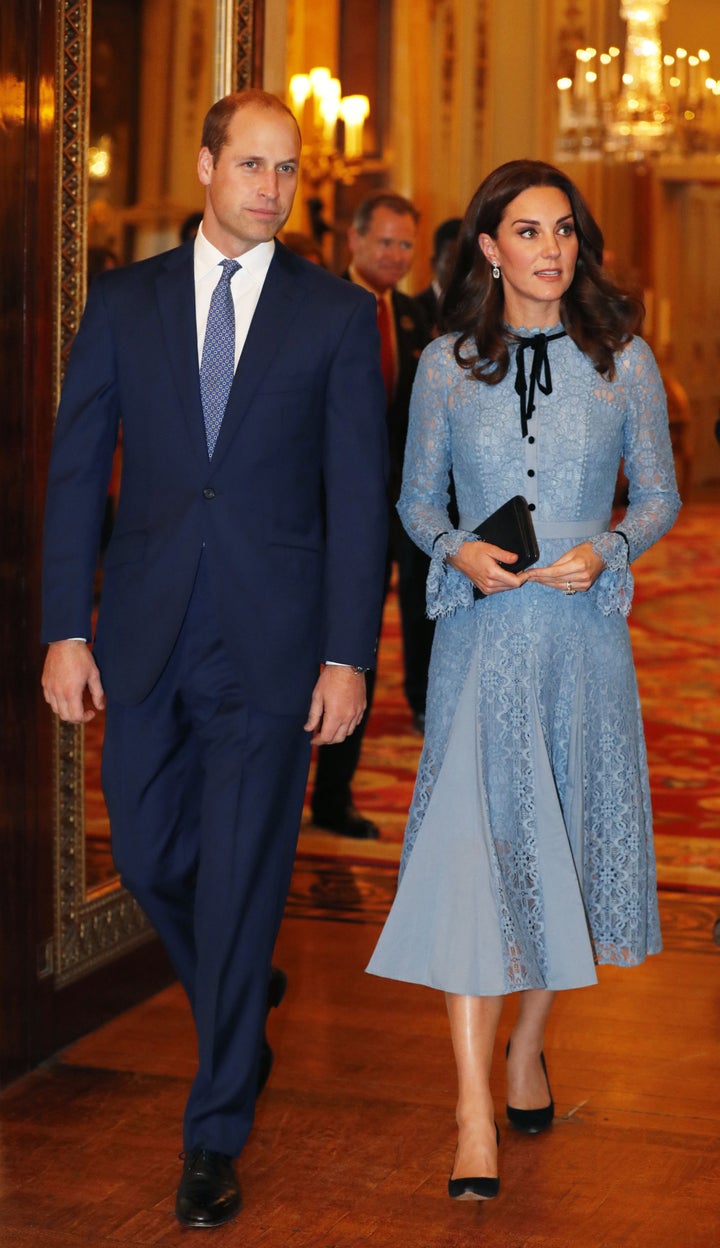 The event was held to recognise the progress, hard work and dedication of those working in the mental health sector across the UK.
Their Royal Highnesses took the opportunity to thank those working in the mental health sector for the support they provide to so many going through difficult times.
"We are here to celebrate decades of tireless campaigning," said the Duke of Cambridge.
"After thousands of people have given their time and energy; and after many brave individuals have had the courage to come forward and share their stories, mental health is no longer a Cinderella issue.
"We now accept that the health of our minds is as essential as the health of our bodies.
"Tonight, on the evening of World Mental Health Day, we celebrate that while there is more work to do, the walls of judgement and stigma around mental illness are finally falling."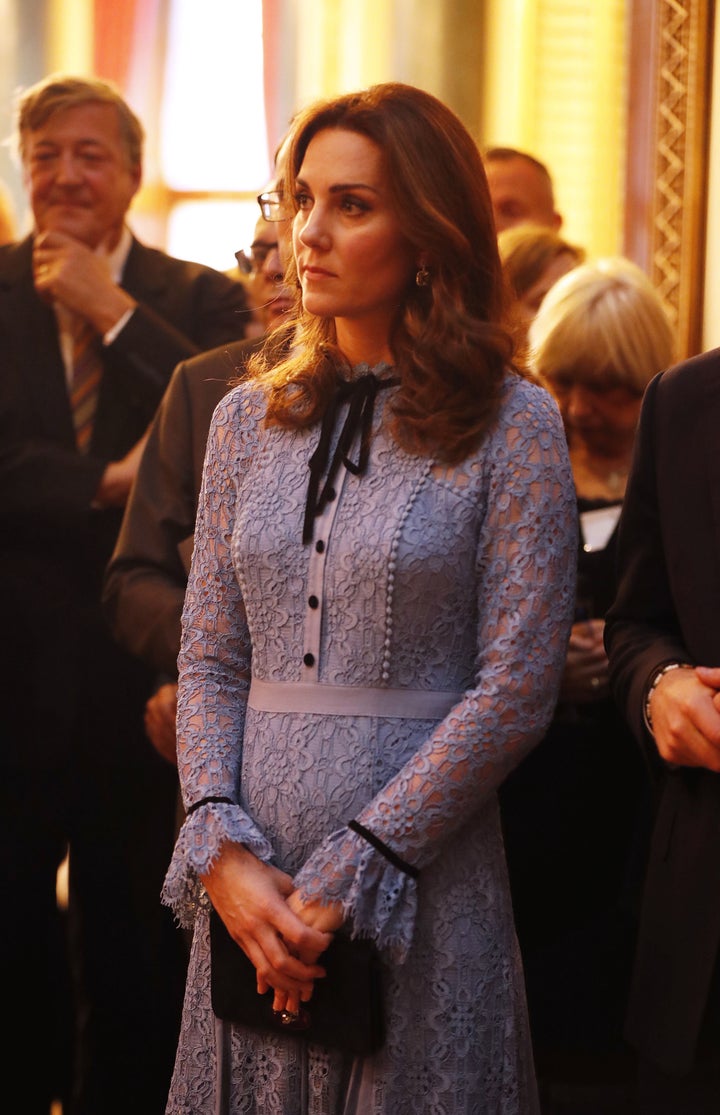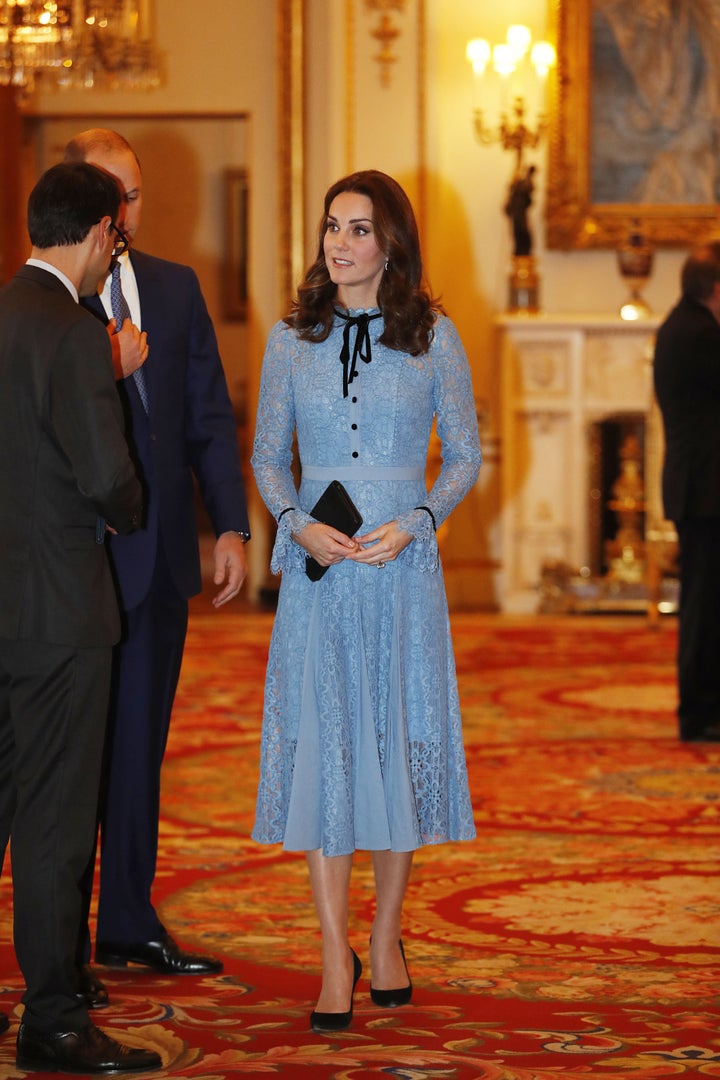 Earlier in the day the Duke and Prince Harry hosted a reception at St James's Palace to celebrate the impact of Heads Together, the coalition of mental health charities brought together by the royal trio.
The Duke praised his wife for initiating the Heads Together campaign.
"It was Catherine who first realised that all three of us were working on mental health in our individual areas of focus," he said.
"She had seen that at the core of adult issues like addiction and family breakdown, unresolved childhood mental health issues were often part of the problem."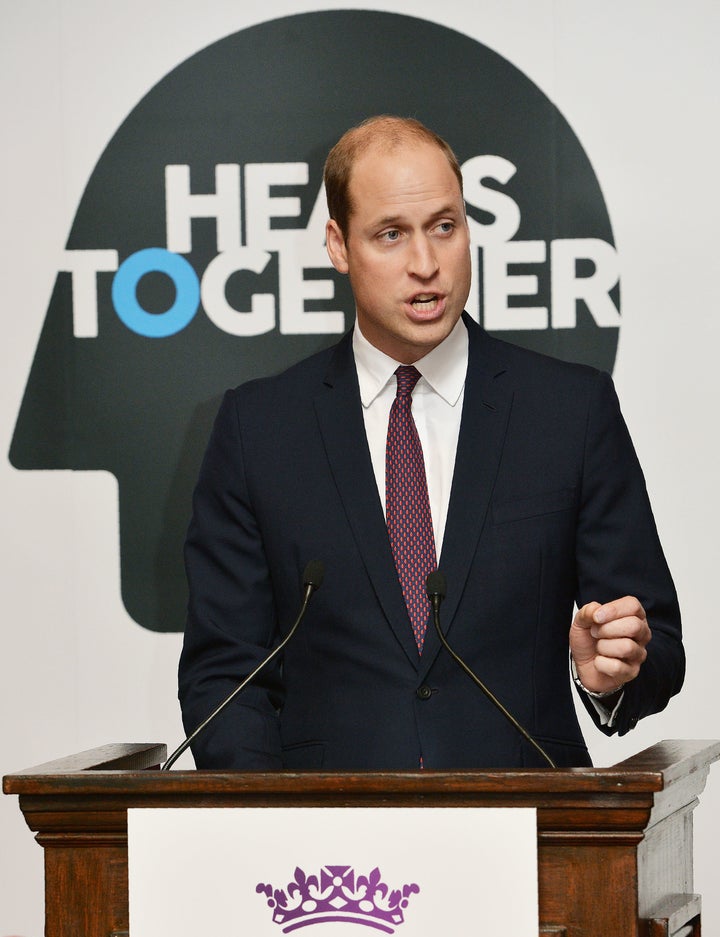 The Duke continued: "Harry had seen that it wasn't enough to help veterans recover from their physical injuries without acknowledging the emotional and mental support they required.
"And after years of working with the homeless, and having been called out to multiple scenes of suicide as a Search and Rescue and then HEMS pilot, I understood the damage poor mental health was causing to our communities and for our families.
"We decided to assemble a coalition of charities – comprised of people who had spent decades working to bring mental health out of the shadows – to campaign together to change the national conversation on mental health."
This was the Duchess' first public appearance since 4 September when Kensington Palace revealed she and the Duke were expecting their third child.
Before You Go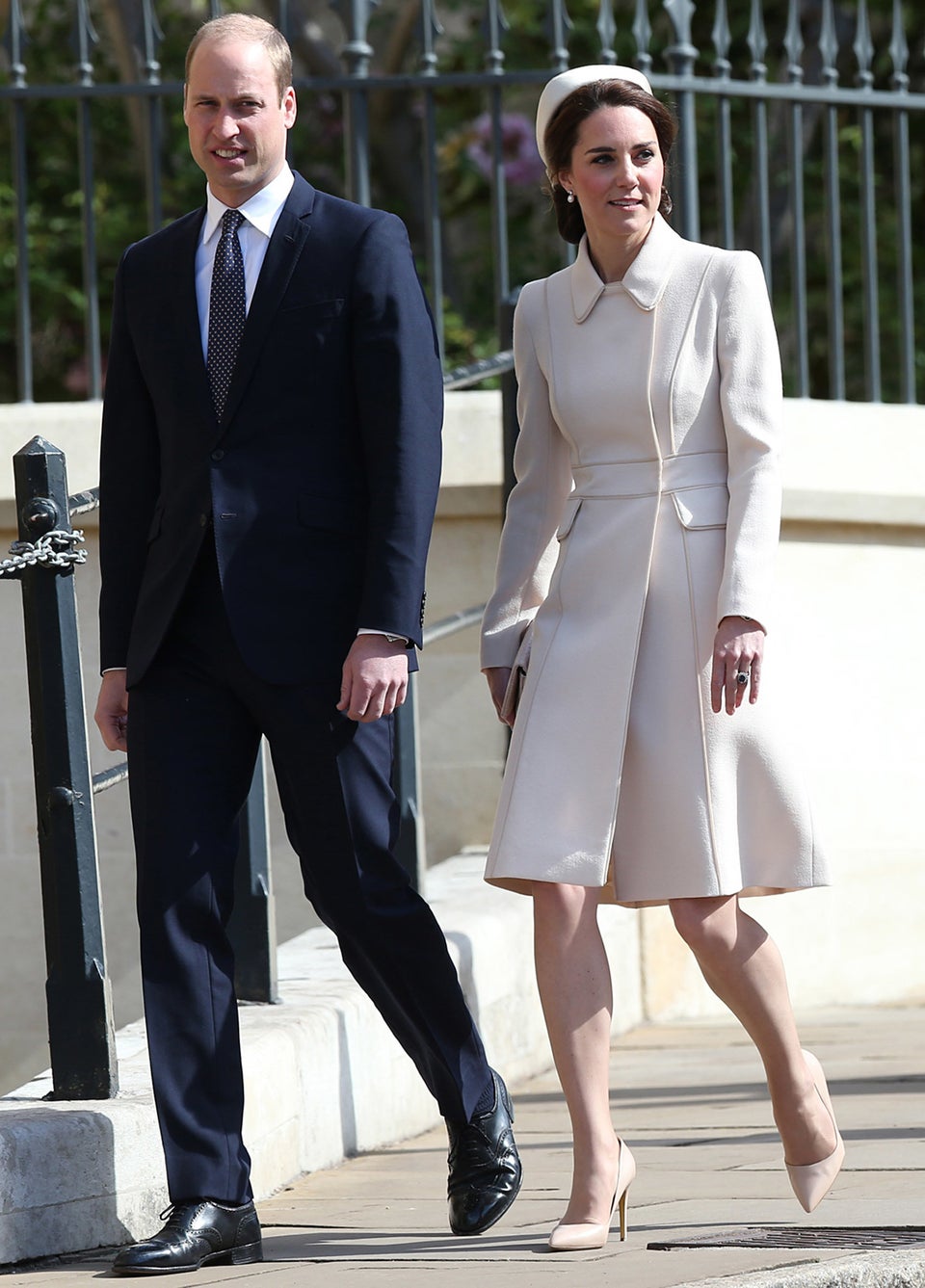 The Duchess Of Cambridge And Prince William's Most Stylish Couple Moments