The Duke and Duchess visited Stewards Academy in Harlow, Essex, on Friday 16 September, to promote their mental health campaign, 'Heads Together'.
Discussing the challenges faced by children at the start of a new school year William wrote in a blog:
"The truth is, for many young people, the changing schools or starting a new academic year is really difficult to deal with.
"Catherine and I have young children who will be going through this themselves in a short period of time, and like all parents we will want to make sure that our children are not just able to achieve their academic potential at school but are also happy and emotionally supported."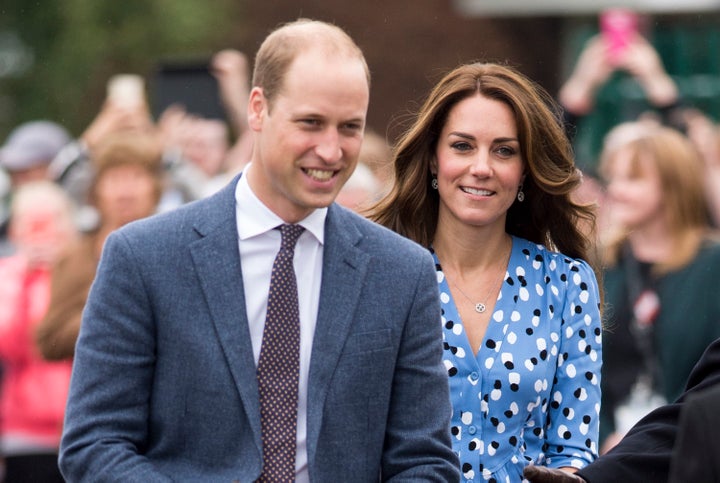 Speaking to students at Stewards Academy the Duke added:
"One moment that our campaign wanted to recognise was how tough it can be when young people go through major changes in their life – such as moving schools.
"For many of you who have just made the move, this will have been a positive and happy experience.
"But for some, it is hard to move from the comfort of a school that you know, surrounded by friends, to one that is new, unfamiliar and so much bigger."
He explained that it was his belief that in 2016 mental health should not be a taboo subject.
"Talking can make us realise that we're not alone," he explained. "The opposite of talking is isolation and fear.
"Sometimes getting something off your chest is an important step in coping with a situation – so you know that you're not alone, you're not failing, and that it is perfectly normal to feel overwhelmed or sad at times. Everybody does.
"To be honest, if we could end the old fashioned idea that feeling down is something to be ashamed of, something that you shouldn't burden others with, we would make our society a much happier and healthier place.
"Everyone needs someone to turn to – even if it's an anonymous phone line or web chat service; or a friend, teacher or family member. Someone who you can trust. That's what we are working towards – we know it's a big ambition, but we think it's very, very important."
The Duke praised the school for implementing a "buddy system", offering peer-to-peer support for students.
He also turned his attention to parents: drawing attention to new guidance published on the Heads Together website – to help mums and dads talk to their children about big changes you may be going through.
Related