A photo of a dying cat placing his paw on his owner's hand is breaking hearts around the world.
The kitty, called Andrew, was on his way to the vets to be put down when his owner, known only as Reddit user abernha3, captured the touching image.
"He held our hands on his last trip to the vet," his owner wrote on Reddit.
"Little Andrew was much stronger than his mum and I."
In another comment on the thread, the owner explained why Andrew was being taken to the vet.
"Andrew was my junior. He was 15 and a half and loved everyone, but just got old and sick over the last year," he said.
"He purred every day of his life and when he lost that, I knew it was time.
"Always sad to lose a friend. Sorry for everybody else's losses as well."
Hundreds of people left comments to offer their condolences and support for the grieving owner.
"So sorry for your loss, brought memories of my beloved Cleo, I held her hand on the last moments at the vet and that's something that, for good or for bad, I will never forget," one person said.
"It's the right thing to do as much as it sucks. My aunt has a cat who is obviously suffering and refuses to put it down. Breaks my heart. May your friend rest in peace," another added.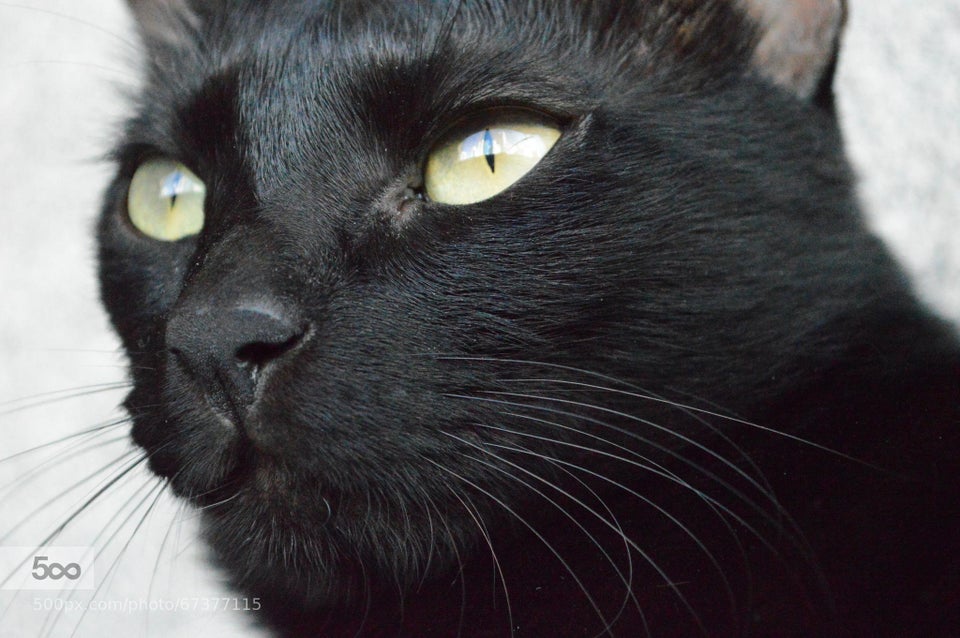 Beautiful Black Cats