Warning: this article contains graphic images.
A mum whose 10-year-old son sliced his fingers off while climbing a fence had to go back to the scene to find the missing digits.
Anna Savery, 41, said her son Dylan Harding caught his fingers on the metal tips of the fence as he climbed over to take a shortcut home from school.
When a doctor called Savery to tell her what had happened, she was told she had to search for the missing fingers so they could sew them back on.
"It was absolutely horrendous and horrific."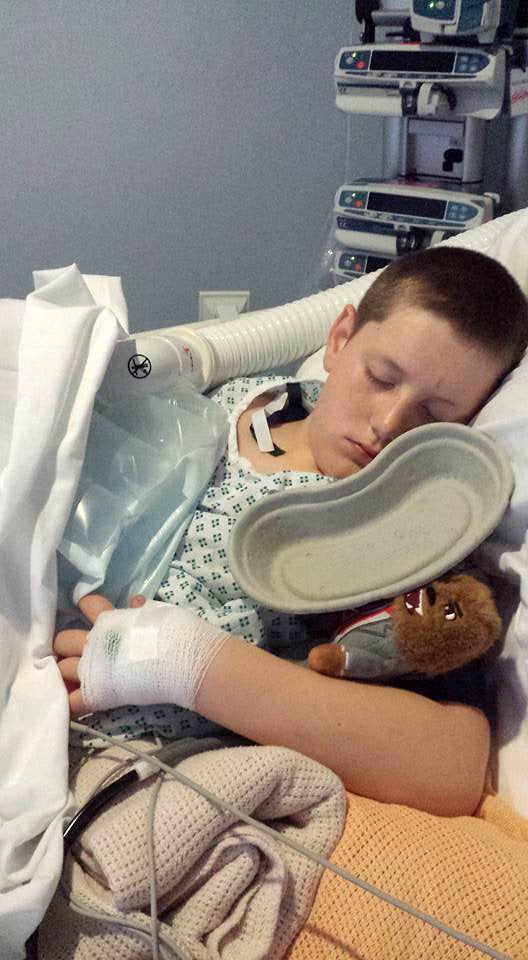 Dylan told his mum that two of his friends had already climbed over the fence before he tried.
When he got onto it, he slipped and caught his hand on the sharp metal spikes.
After the accident, his friends took him to a nearby doctors' surgery where a GP assessed him and phoned his mother to ask her to go back to the scene to find the three missing fingers.
Savery and her husband James went back to the scene with a container of saline solution given to them by the doctor.
"We found his little finger and one of the middle fingers in the grass under the fence, but we couldn't find the top of another finger and had to leave," she added.
His index finger, that was badly damaged, was reattached with pins.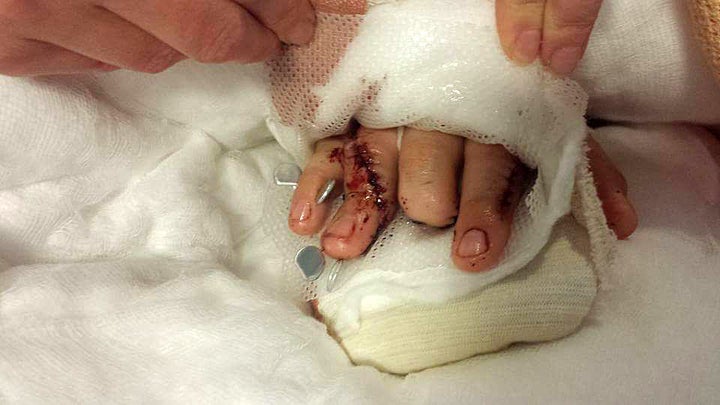 Savery said she wanted the story to serve as a warning to children about climbing such dangerous fences.
"Such operational sites can be dangerous and these fences are meant to prevent people from entering our sites illegally.
"Whilst we wish them a speedy recovery we are now working with local agencies to better understand what has happened here so that we can help avoid such accidents in the future."
Dylan is currently recovering in hospital.