British magician Dynamo has revealed that he has tested positive for coronavirus, after a "rough couple of weeks" of "quite severe symptoms".
Dynamo – real name Steven Frayne – shared an Instagram post on Thursday morning, in which he revealed he'd taken a test for Covid-19 after experiencing symptoms of the virus.
"Over the last few weeks I've experienced symptoms such as a persistent cough and lots of aches and pains," he explained.
"I self-isolated for just over two weeks and took any necessary precautions. I was advised to take a private test. Now, I appreciate that this is not a possibility for everyone, the decision was made by me and my team for a number of reasons.
"Firstly, because of my existing health issues, and the fact I'm on immunosuppressive therapy, I'm at high risk. Secondly, although I haven't had a fever, my symptoms have been quite severe. And finally, so that I was able to inform those that I had been in contact with so they can make their own precautions."
Dynamo was diagnosed with Crohn's disease as a teenager, and had half of his stomach removed at the age of 17. He recently took a two-year break from his career because of health issues.
He continued: "I've had my results back now and unfortunately I have tested positive for Covid-19. This illness can affect anyone, it doesn't discriminate, and it can present itself in many different ways. We're all genuinely at risk.
"Touch wood, my symptoms have been gradually decreasing day by day, and I've been feeling better and better. Hopefully I'm through the worst of it, and I'm staying positive.
"But if you're watching this, please, please, please, just stay at home, keep away from others, protect yourselves, your loved ones, the NHS and the key workers out there."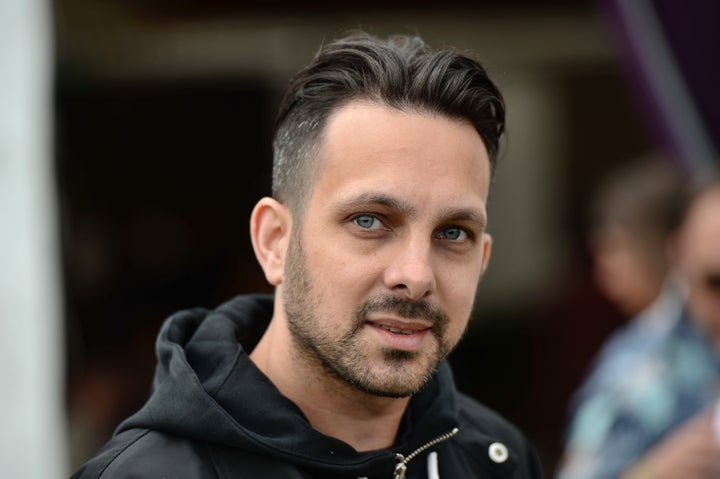 Addressing those who work for "the incredible NHS, support workers, the people keeping food on our shelves, and those people working hard to keep the communities going", he added: "I think I speak on behalf of everyone out there when I say thank you so much for the incredible work that you're doing.
"You're genuine heroes and you're in all of our hearts right now. Thank you for everything that you're doing. People, please, stay at home, stay safe, and thanks for taking the time to watch this video."
In 2018, Dynamo suffered side effects after receiving treatment for food poisoning, including facial swelling, a severe rash and arthritis.
After sharing a candid video of himself describing his side effects, he later said: "It's good that's it's been able to inspire other people with similar conditions to speak out about it and get more attention to it.
"I personally have never let it make me feel ashamed to talk about it, it's just life, it's life for a lot more people than we think so it's really good that it's inspired people to share their stories and hopefully it helps them with their confidence to just feel comfortable within themselves."