Eamonn Holmes has said airlines should offer child-free flights so he doesn't have to be disturbed while travelling.
"I just want the choice," he said. "I paid for the ticket, why not?
He added: "I don't want your children next to me."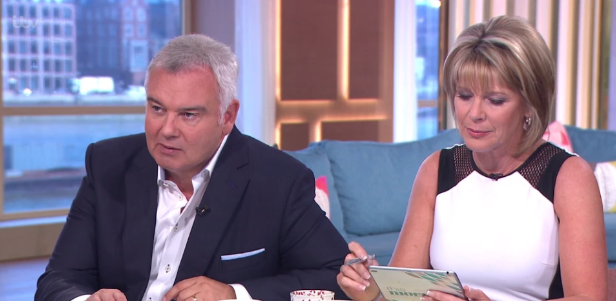 "What makes life miserable is that I've paid for my holiday," Holmes said. "I've got one week off all year. I just want to get on that plane and watching my movie, or sleep or whatever it happens to be."
Daubney spoke out against the idea of child-free travel because he said it would be a regressive step to take.
"We've moved beyond that," he said.
"Flying with children is stressful for the parents. But it's worse with grumpy adults."
However, Jane believed child-free flights would make travel easier for parents who worried about disturbing childless travellers.
The segment sparked a debate on Twitter with commenters sharing their views with the hashtag #childfreetravel.
The case against:
'This Morning' airs weekdays at 10.30am on ITV.