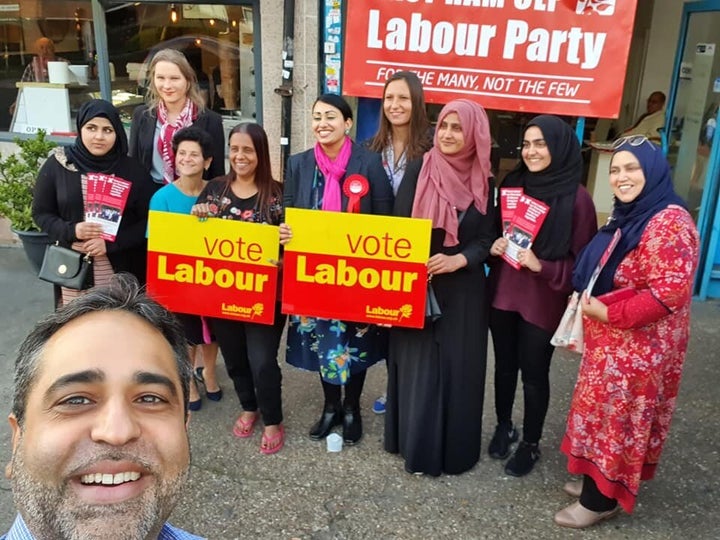 A constituency Labour party has faced criticism over its decision to place a white woman in charge of a forum to represent black and minority ethnic members.
On Saturday, East Ham's Labour branch elected a women's officer for its Black, Asian and Minority Ethnic (BAME) forum.
Councillor Lakmini Shah of Eastham South told HuffPost UK that attendees were asked to self-identify if they belonged to a BAME group.
The successful candidate is thought to be an Irish woman who identifies as a minority.
She was chosen instead of an Asian woman who also campaigned for the role.
East Ham CLP's secretary, Syed Taqi Shah, told The Newham Recorder that no one at the meeting objected to the white woman being elected.
When asked about whether she should be able to identify with the experiences of BAME people, Shah said: "I don't know how Irish people are treated in this country. Are they still being threatened?"
The result has prompted concern among some in the party. Member Zita Holbourne told HuffPost UK that it is "of great concern that somebody who is white has stood for any post at a BAME Forum, let alone got elected."
She added the result was "not acceptable for a white member of Labour to occupy a position in a structure expected to be a safe space and a self organised space for BAME people," she said.
Holbourne, who is also the national chair of activist group BARAC UK, described the move as "incredibly disappointing" in light of the discrimination that many BAME women face within society.
But speaking to local press, Shah said that "if somebody self-declares [as BAME], and the Labour Party allows them to do so, they should be respected."
Shah denied that the Labour CLP has a diversity problem, arguing that several non-white members – including himself – would not be in key positions if that that were the case. "If there was a problem, I would not have been elected," he said.
Last month, the African and Caribbean Labour Network released a statement taking issue with neighbouring West Ham CLP's "lack of representation" of black people in senior positions.
HuffPost UK has contacted the Labour Party for comment.