If you don't have a sweet tooth, you're probably not the biggest fan of Easter. But all that is about to change.
You can now buy an Easter egg made entirely out of cheese.
The 'Cheester Egg' is the brainchild food blogger Annem Hobson, who runs the website 'So Wrong It's Nom'.
Hobson first thought of the glorious idea in 2015, but now she's teamed up with Tottenham-based cheesemakers Wildes Cheese to make her dream a reality.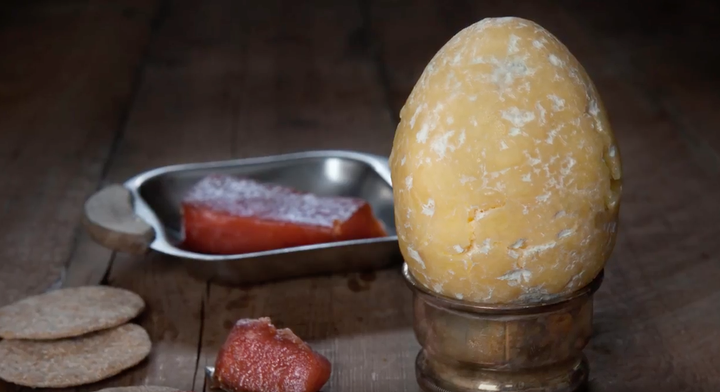 Cheese fans will be pleased to hear that the new egg is solid and made out of Wildes Cheese's award-winning Napier.
Napier is a hard cheese, slightly crumbly, yet creamy in texture. Essentially, it's pretty damn delicious.
A standard Cheester Egg costs £14.95 for approximately 260g of a large, solid, hand made egg, which comes in a presentation box.
Alternatively, you can purchase a 'Nest Hamper' for £29.95, which includes the egg, plus Peter's Yard Sourdough Crispbread and locally produced quince membrillo (an accompanying jelly).
Both packages are now available to buy online and Londoners can also look out for them at Broadway Market, Alexandra Palace Market or Myddelton Road Market.
All Cheester Eggs purchased online will be dispatched on 11 April for delivery the next day – available anywhere in the UK in time for the holidays.
We've never been so excited for Easter.
Check out how the eggs were made in the video below.