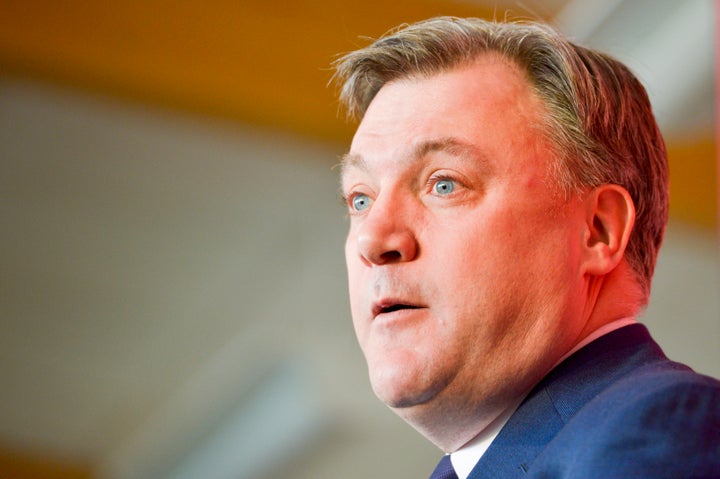 Central bankers like Mark Carney should give up some of their "political independence" in a bid to reassure the public they are on their side and democratically accountable, Ed Balls has warned.
The former Shadow Chancellor said urgent reform of the Bank of England was needed in order to protect itself from wider criticism by Tory Brexiteers and others.
Tory MP Jacob Rees-Mogg and former Chancellor Lord Lawson have called for Carney to be sacked for warning of a Brexit recession during the EU referendum campaign.
Balls - who has been wowing TV audiences with his performances on BBC's Strictly Come Dancing - returned to his more traditional expertise to warn that attacks by Brexiteers, Donald Trump and Theresa May on central bankers were a "serious mistake" that risked undermining economic stability.
But in a new academic paper, seen by HuffPost UK, he said bank structures and powers should be reviewed to give politicians more of a say over their wider role in preventing future financial crises.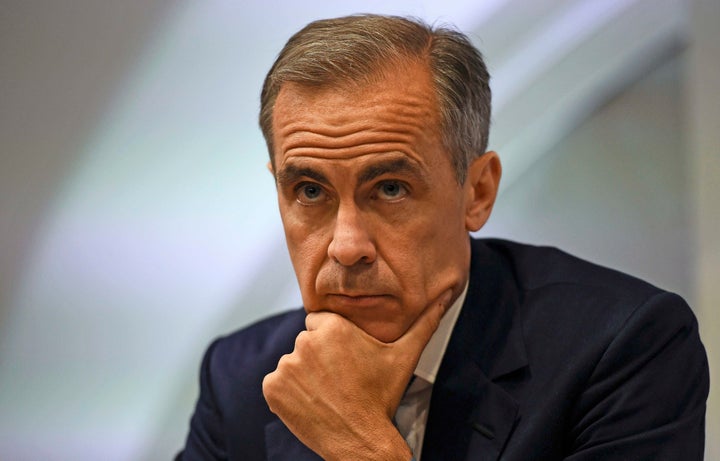 Balls, who devised Labour's landmark policy to make the Bank of England independent in 1997, said that while its "operational independence" should be protected, there was a case for allowing Treasury ministers to shape policy direction.
In a Harvard University paper written jointly with fellow academics James Howat and Anna Stansbury, he concedes that "popular discontent towards central banks is growing in the US, UK and the euro-zone".
"In order to protect their popular legitimacy, central banks in advanced economies can therefore sacrifice some political independence without undermining the operational independence that is important in both their monetary policy and financial stability functions."
Their paper calls for the UK to learn from the US, where the Federal Reserve has an 'Oversight Council' – chaired by the American Treasury Secretary – to prevent "excessive risk" in the banking sector to avoid future crashes.
It adds that some central banks have become "too powerful and unaccountable", adding "the old academic assumption that the more independent a central bank is, the better it is, should no longer hold."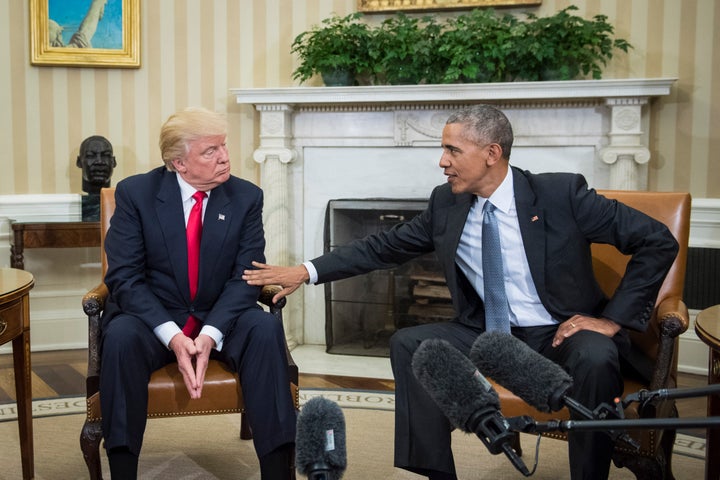 "Absolutist interpretations of complete central bank independence may both undermine the pursuit of new central bank objectives and fray the political support that currently exists for central bank autonomy in their core monetary policy function," they write.
"We need a more nuanced approach to central bank independence in this brave new world."
Trump broke convention this year by criticising the US Federal Reserve in the Presidential debate, while Theresa May also sparked a backlash by appearing to admonish Carney in her Tory party conference speech.
Carney was furious at the Prime Minister's suggestion that his Quantitative Easing policy failed to help the poorest in society, and had to be persuaded to stay on an extra year in post.
In his Harvard paper, Balls and his colleagues write that there are real dangers from those who want to abandon completely the bank independence that has served nations well in recent decades.
"The recent US election, and the resulting Republican control of Congress as well as the White House, are widely expected to lead to further criticism of the power and independence of the Federal Reserve.
"Meanwhile, in recent weeks we have seen increasingly open political attacks on Bank of England Governor Mark Carney from Brexit supporters. But we are clear that this is no time to throw the baby out with the bathwater.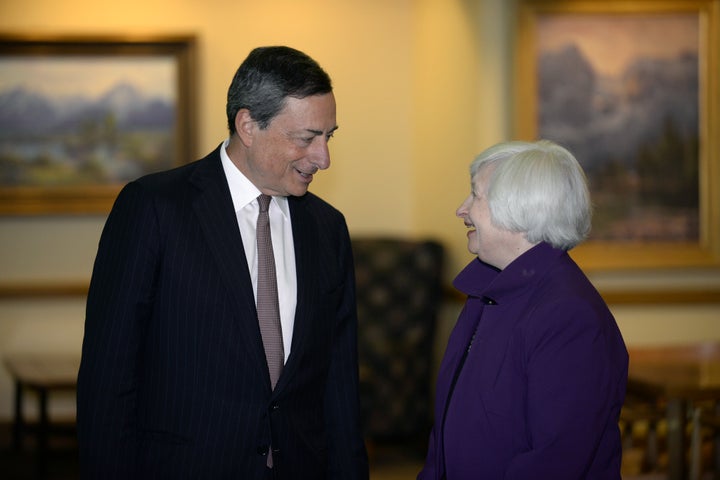 "We do argue for a more nuanced approach to central bank independence, with political accountability in terms of mandate-setting and appointment of officials, and oversight of wider financial stability powers.
"Nonetheless, we reiterate that the case for operational independence in both monetary and macro-prudential policy is strong: to retreat on this now would be a serious mistake."
The paper points out that Jeremy Corbyn's plans for a 'People's QE' – to force the Bank of England to fund public projects – is just one example of creeping threats to the independent bank model.
It also highlights that in the US, Congress only narrowly rejected Senator Rand Paul's "Audit the Fed" plan to curtail the Federal Reserve's independence. Governments in Brazil and India have also recently tried to curtail the independence of their central banks.
Balls and his colleagues say that while day-to-day operational running should be left to officials, "crisis management" is one area where politicians should get involved.
"The government should lead crisis management efforts because this area is inherently political and contentious, it is difficult to codify ex-ante processes and accountability mechanisms and, finally, it involves the coordination of multiple agencies.
"A committee, chaired by the government, should direct crisis management and the government should have the power to compel actions by agencies that are otherwise independent in normal non-crisis times.
"While the central bank may have responsibility for the resolution of failed financial institutions, the government should participate in decision-making and have joint sign-off over the final decision."