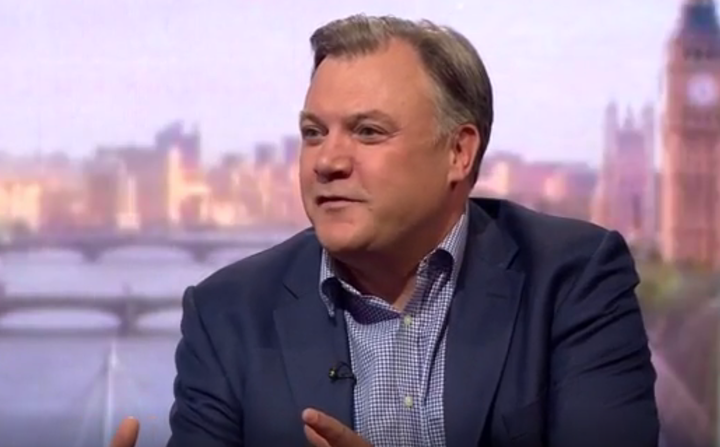 Ed Miliband's decision to open up the Labour Party to £3 registered supporters was a "catastrophic mistake", Ed Balls has said.
The former shadow chancellor told the BBC's Andrew Marr programme on Sunday morning he had told Miliband he was "worried" about the changes.
Jeremy Corbyn and the left of the Labour Party are widely seen to have overwhelmingly benefited from the new system.
Balls told Marr:
"The great irony was that the pressure for the £3 membership and to have supporters wasn't coming from the left, it was coming from the right. It was supporters of Tony Blair who thought those people, who wouldn't want to join a party but would support [and] would shift things towards the centre ground.

"That reform was backed by people who supported Ed Miliband and David Miliband. In retrospect it was a catastrophic mistake."
He added: "I said to Ed I was very worried about these changes."
Corbyn is on course to be re-elected leader of the Labour Party later this month, after a YouGov poll suggested he had a 24 point lead over rival Owen Smith.
Related