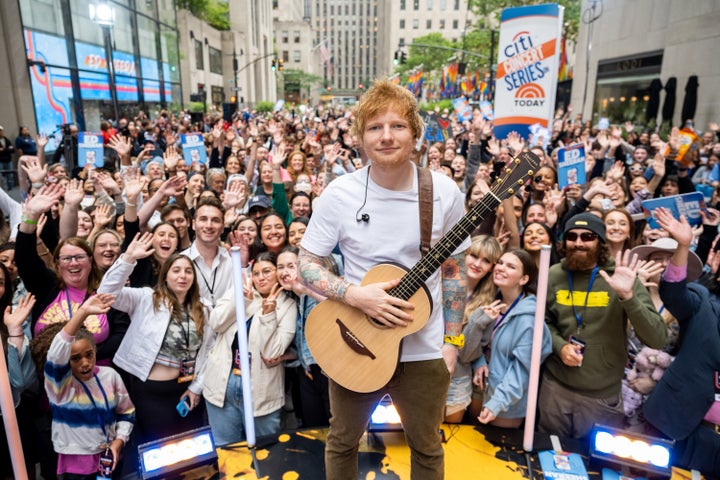 After rising to fame over a decade ago, the British singer has become one of the most recognisable musicians on the planet, picking up four Grammys, seven Brit Awards and an unbelievable 14 UK number one singles in that time.
It's perhaps understandable, then, that Ed might have his eye on a spot at the Super Bowl, a performance which was watched by millions around the world every year.
However, when asked about it by Andy Cohen on SiriusXM, the Thinking Out Loud singer made it clear he had no interest in the gig.
"I think it's an American thing. I don't have pizzazz," he said.
When the host protested, Ed insisted: "No, I don't. You watch Prince, you watch Michael Jackson, you watch Katy Perry, Lady Gaga, Rihanna, Beyoncé, all these amazing performers, I'm just not that.
"I'm not going to have dancers on stage. I'm not going to have fireworks – like The Weeknd's one was all of that. I just can't – that's not me. I don't think anyone wants to see me do the Super Bowl, either."
Ed also admitted there'd been a "conversation" about him joining Coldplay during their set in 2016, adding: "I think that would be the only way that I would do it. If I was joining someone else."
Interestingly, Ed's frequent collaborator Taylor Swift had been named as a potential headliner for the Super Bowl Half-Time show in 2024, but reports on Wednesday evening claimed the singer had turned down an offer to perform.