You know when something seems like a funny idea at the time, then three years pass and you're looking at your leg and thinking to yourself, "wow, that is absolutely Ed Sheeran's name I have permanently scrawled on my flesh".
The 'Shape Of You' singer was appearing on Roman's Capital Radio show earlier this week, and marked the special occasion by giving the host something he'd never forget.
His signature tattooed on his leg.
Indeed, at the end of the interview, Ed - who has become renowned for his body art in the past few years - gave Roman the gift of a new tattoo, marking his leg with the poignant message "Ed Woz Ere".
Making it extra special, Ed even put an unfortunate mistake in the design, by signing it off "2K7", rather than the actual year, "2K17".
Perhaps he was feeling nostalgic for a simpler time… or perhaps he just hasn't quite got the knack of roman numerals.
Ironically, given his unfortunate numbers fail, Ed is currently gearing up for the release of his third mathematically-titled album, '÷' (pronounced 'Divide'), which will be available from Friday (3 March).
In recent times, Ed's own tattooist, Kevin Paul, has been forced to stick up for his ink-work, specifically the giant lion on his chest, which divided fans when he unveiled it in 2015.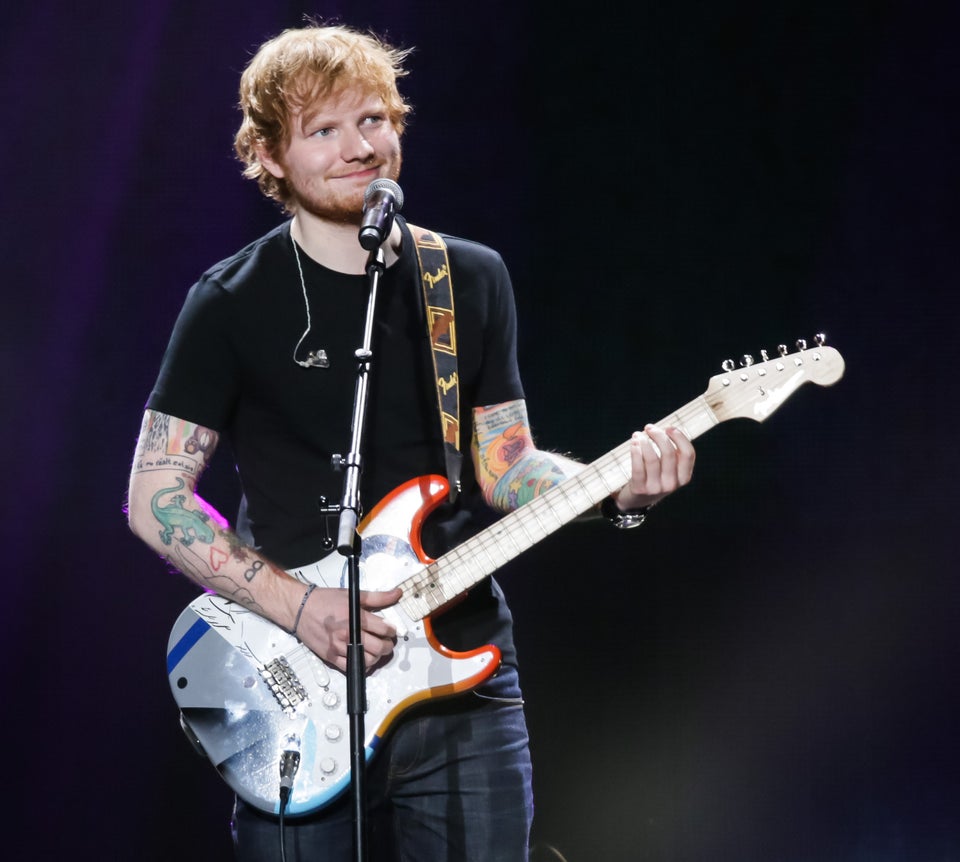 Ed Sheeran's 11 Most Lovable Moments