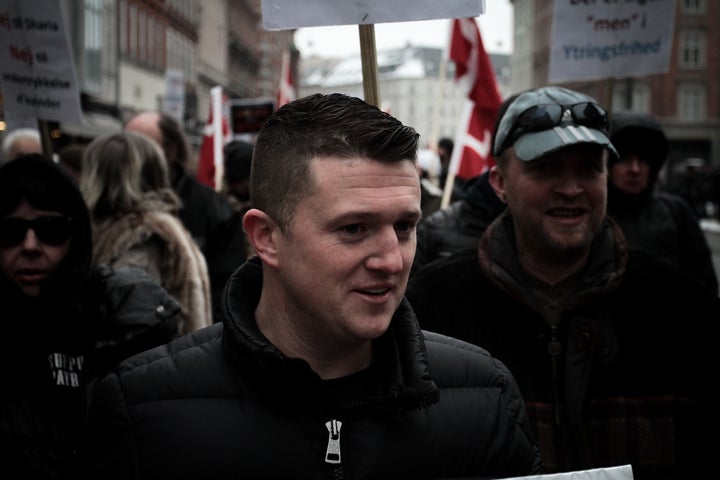 The EDL founder and Pegida UK co-ordinator was challenging Bedfordshire Police and the UK Football Policing Unit over the order that would have stopped him entering his hometown of Luton for 12 hours on Saturdays when Luton Town FC were playing.
It would also have prevented him from going abroad to watch England play at tournaments.
His lawyer Alison Gurden called the move "a ruse to create an exclusion zone in Luton so that he cannot undertake any political protests on Saturdays" before the hearing in a blog.
Robinson claimed the judge at Luton Magistrates' Court called the police's evidence for the order "vague, cagey and not genuine" on Monday.
At the time, the force said they were operating under instructions from the UK Policing Football Unit, but refused to comment on why the order was being imposed.
Days after arriving in France, Robinson caused a stir after sharing pictures of himself holding a St George's flag with "Fuck Isis" written on it. Another picture showed the 33-year-old wearing a "no surrender" t-shirt which featured a cartoon figure dressed in an England jersey urinating on an Islamic State flag.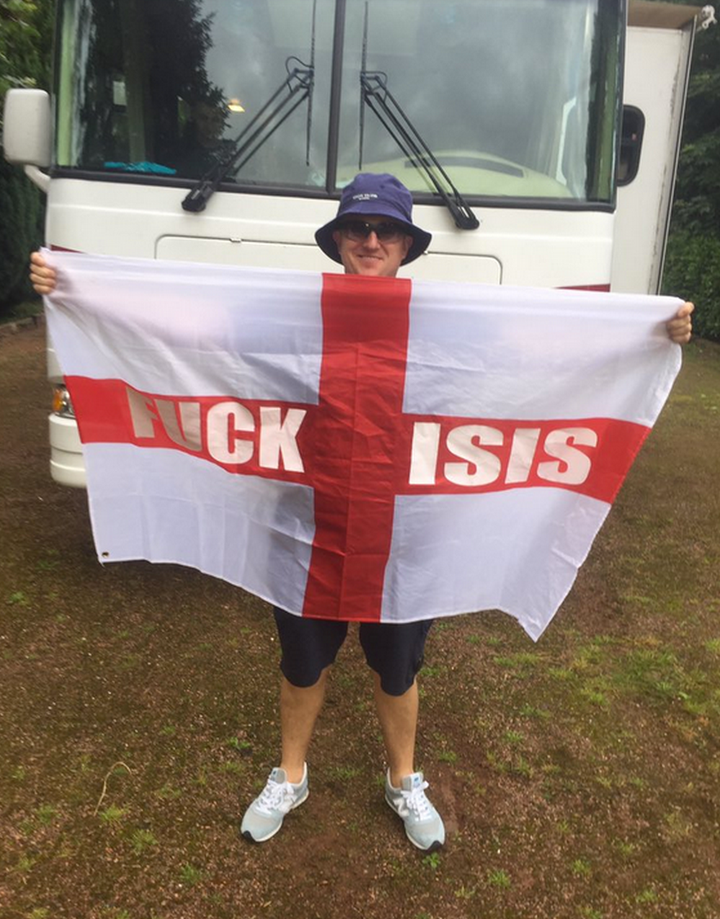 Police argued that Robinson had "incited racial hatred" with the flag, so bail conditions were imposed and his passport was seized so he couldn't return to France to watch further matches.
Before Monday's hearing, Robinson's barrister Alison Gurden wrote in a blog that she was "very concerned that the Chief Constable of Bedfordshire Police and the UK Football Policing Unit have equated Tommy Robinson's demonstration against a banned extremist terrorist organisation as being the same as showing hatred towards people of the Muslim faith".
Robinson tweeted a video of himself thanking fans for contributing to his legal fund and praised his barrister and lawyers from Football Law Associates.
"That's the last two trials now that I've walked on because I've been able to have decent, proper legal representation," he said. "If you're one of the people who stuck a fiver in, stuck a tenner in, stuck whatever in, it has helped."
He said the judge has seven days to reach a decision on costs but might make the police pay his.
Bedfordshire Police declined to comment.
Related