A father has defended his decision to announce the engagement of his 12-year-old son to his 11-year-old cousin.
News of Omar and Gharam's betrothal was accompanied by photographs of the pair looking considerably older than their tender years, with Gharam sporting a tiara and sparkling bodice.
Despite 18 being the legal marriage age in Egypt, Omar's father Nasser Hassan reportedly told the Al Watan newspaper there was "nothing inappropriate" about the arrangement, stressing it was only "an engagement, not a marriage."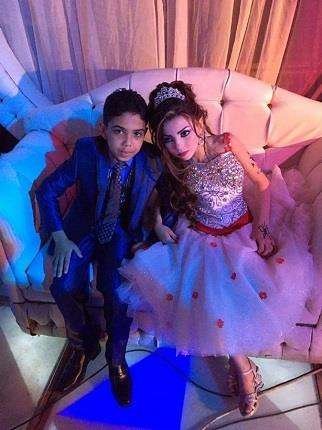 The news prompted Reda Eldanbouki, the head of the Women's Centre for Legal Aid and Counselling, to report the incident to the government, the Washington Post reports.
He has also filed a complaint with the attorney general to investigate the matter and hold the parents to account.
The engagement, he claims, "will only lead to an early marriage in which the girl will be deprived of equal chances to education, growth and will isolate her from social spheres."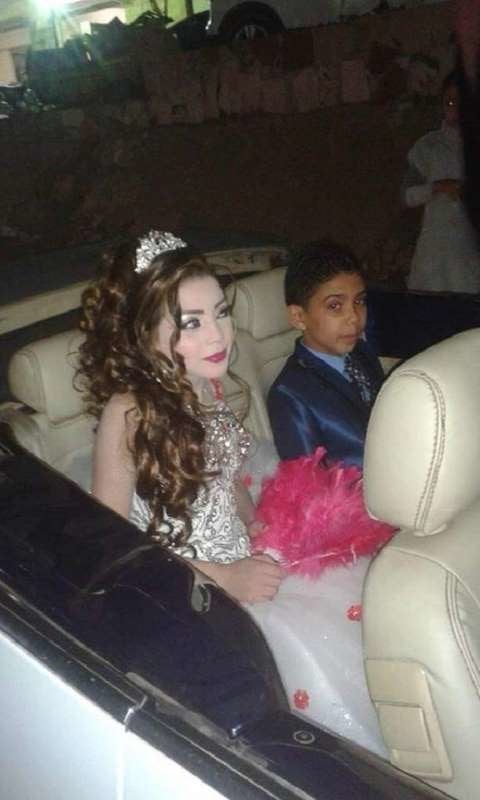 Omar's father however has brushed off any criticism, adding: "Omar has always loved Gharam so much that he used to say he will marry her when they grow up, before any other man asks for her hand in marriage when she is older.
"They will get married when they reach the legal age."
And according to a study published by the National Council for Women in 2013, 22 per cent of girls are married before the age of 18.
According to Girls Not Brides, while the rate of child marriage in Egypt is declining, religious and traditional ideals and customs have hindered this progress.
It adds child marriage mainly affects girls living in poorer rural areas and is on the rise in some locations, including Upper Egypt.