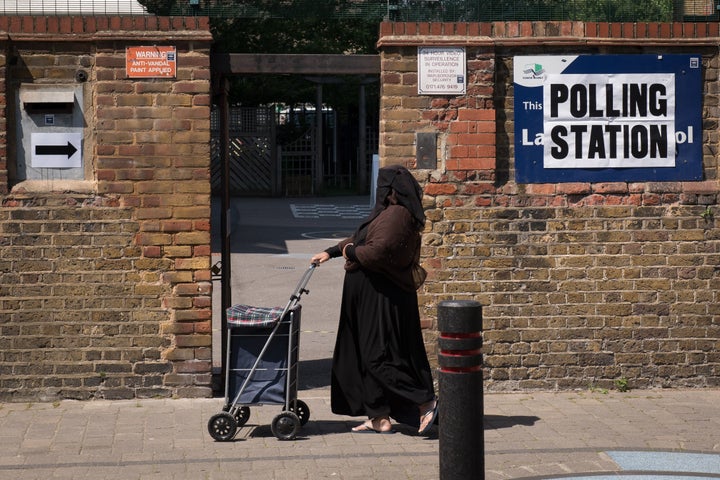 Women and young people in some ethnic minority communities are being pressured to vote "according to the will of the elders", the Government's anti-corruption tsar revealed today.
In a damning report into electoral fraud, Tory MP Sir Eric Pickles claimed authorities were turning a blind eye to voting intimidation because of "'politically correct' over-sensitivities about ethnicity and religion."
Sir Eric said voting irregularities in Pakistani and Bangladeshi communities in particular were being ignored by the police and election watchdogs as he called for a clamp down on the rules around postal voting.
The report was was commissioned by former prime minister David Cameron following the electoral fraud scandal in Tower Hamlets last year, which saw the mayor Lutfur Rahman stripped of his title as Mayor and barred from public office for five years.
Today, Sir Eric said: "Last year's court ruling in Tower Hamlets was a wake-up call that state bodies need to do far more to stamp out corruption and restore public confidence.
"It was local residents who lost out from the crooked politicians who bullied them and wasted their money. The law must be applied equally and fairly to everyone. Integration and good community relations are undermined by the failure to uphold the rule of law and ensure fair play."
One of the most damaging aspects of the report centered around postal voting. It read: "Abuses of postal voting on demand were noted too often be carried out in communities where an individual's right to vote in secret and exercise free choice may not be fully valued.
"Evidence was presented of pressure being put on vulnerable members of some ethnic minority communities, particularly women and young people, to vote according to the will of the elders, especially in communities of Pakistani and Bangladeshi background.
"There were concerns that influence and intimidation within households may not be reported, and that state institutions had turned a blind eye to such behaviour because of 'politically correct' over-sensitivities about ethnicity and religion."
The review also called for banning political activists from handling postal ballot papers, police cordons around polling stations if there is the prospect of intimidation and a new role for the National Crime Agency to take on complex electoral fraud cases.
Other recommendations from the report include:
piloting some form of identification at polling stations

action to tackle the links between electoral fraud and immigration fraud

stronger checks and balances against municipal corruption
Responding to the report, an Electoral Commission spokesperson said: "The Commission takes electoral fraud extremely seriously and takes action before each set of elections to make sure the police and electoral administrators are aware what to do if they receive any allegations.
"We welcome the fact that Sir Eric Pickles has repeated so many of the Commission's longstanding recommendations in his report, including our call for voter ID from 2014, which the UK Government must now finally respond to."