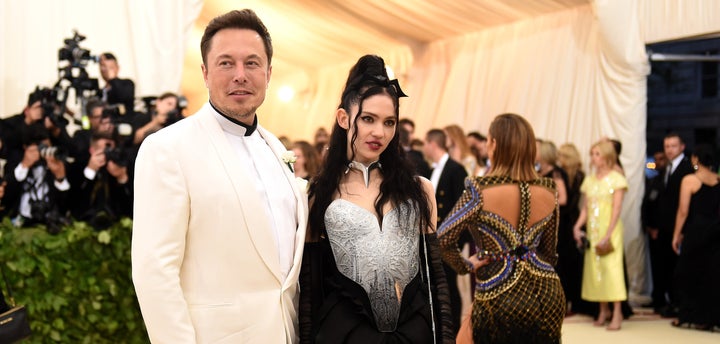 Elon Musk and his partner, the singer Grimes, have welcomed a baby boy – who apparently has a very unusual name.
The Tesla co-founder, 48, shared the news on Twitter, first sharing a photo of him holding his son, plus a tweet saying: "Mom & baby all good."
In response to the news, a fan tweeted: "We need the name we literally need it", to which Musk replied: "X Æ A-12 Musk".
The couple have been together for two years, having gone public with their relationship in 2018.
Back in February, Grimes tweeted saying she and Musk would let their child discover their own gender identity. The 31-year-old was on social media for a question and answer session, when one asked whether she's having a 'girl or boy?' In response, she wrote: "They may decide their fate and identity."
Musk already has five children with his first wife, Justine Wilson. Their first son, Nevada, died of sudden infant death syndrome at 10 weeks. The couple went on to have five sons through IVF – twins in 2004 and triplets in 2006.