A 19-year-old has had her first book published after deciding to write a mental health guide for children and young people.
Emily Palmer, from Wiltshire, who is currently undertaking an apprenticeship in business administration, decided to write 'Scrambled Heads' after her own experiences growing up with anorexia nervosa and anxiety.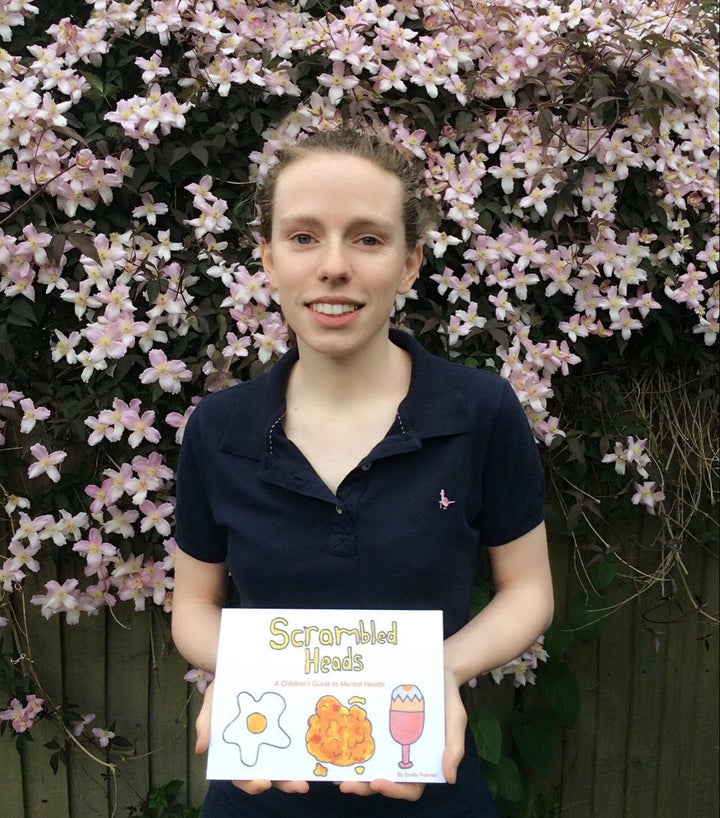 Inspired by her own mental health issues, Palmer wanted to encourage conversations between parents and children, in the same way that families talk about physical health.
Palmer told HuffPost UK: "I want to help create a world where mental health is discussed with children, and we can talk in more than whispers about our experiences. We should be proud to talk of our achievements and successes in battling something that can take away so much."
The first-time author worked with teachers, psychiatrists, parents, children and mental health patients to make sure her book was accurate, easy to understand, and complete with a positive message.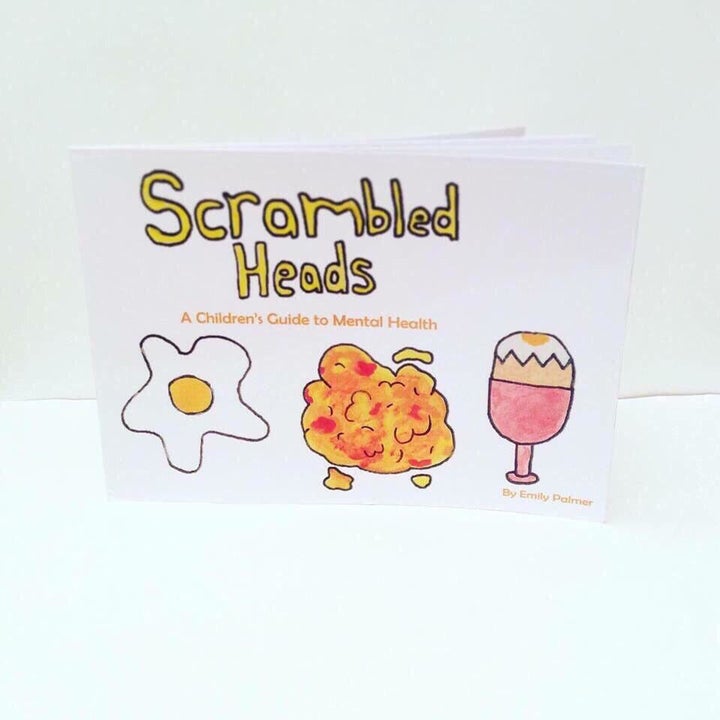 She also aimed to bridge the gap in the way mental health is taught to young people, in schools, and at home, explaining: "This book aims to help the readers recognise that it is not something to be ashamed of, and it is okay to speak up."
The book, which was fully funded by the teenager, has already sold 600 copies around the world, donating 10% of profits to Young Minds, the UK's leading charity for children's mental health.
Customers who have bought the book so far include primary school teachers, parents and family members.
She has also had support from celebrities, including Dr Christian Jessen, from Channel 4's 'Embarrassing Bodies'.
Dr Jessen said said that the book was a "lovely and important idea" and would "help create a generation" without mental health stigma.
Customers have also given glowing reviews, Cheryl L, said: "A fantastic introduction to mental health. I purchased this for my two-year-old daughter, primarily just to back up the conversations that we frequently have about understanding and talking about feelings, but also because I'm autistic myself and want her to understand that aspect of our family life."
Sara Barrett said: "Such a great book. I thought the simple language and pictures were lovely...we talk about our feelings regularly and what we can do to help if we're feeling down or confused. This is a great resource for the home and a good place to refer back to when discussing our mental health."
Related