This time, the UN goodwill ambassador is narrating a short film, titled 'Hurdles', inspiring the world to tackle remaining obstacles in the way of gender equality.
Over footage from the women's 100m hurdles at the 1964 Tokyo Olympics, Watson delivers a powerful speech reminding us how far we've come, but how far we still have to go before gender discrimination no longer exists.
"Women and girls have always faced hurdles, but that's never stopped us," she says in the video, created by Global Citizen.
"We've sacrificed, fought, campaigned, succeeded, been knocked back, and succeeded again.
"In a race for justice we've leapt over countless obstacles to win our rights. Women didn't have the right to vote, were excluded from education, were not paid fairly for their work and had no voice in political leadership.
"Even the first Olympic games didn't include women. That was then..."
As the women in the video launch over hurdles, text on the screen lists some of the major steps forward countries have made towards gender equlity, such as introducing the Equal Pay Act and giving women the right to vote.
But as Watson reminds us, "there are many huge and high hurdles left to jump".
Around 15 million girls become child brides every year while 62 million girls worldwide are still out of school. Meanwhile, one in every three women will experience violence in her lifetime.
"The race is still on, every day, of every year of our lives," Watson says.
"But we will cross the finishing line. No one can stop us."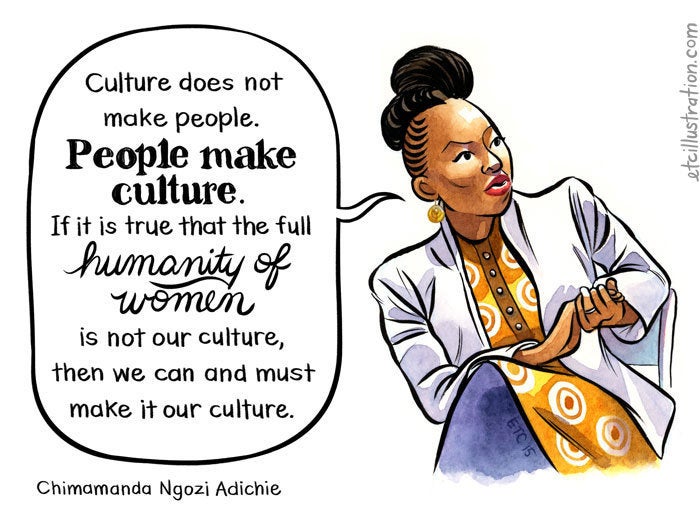 10 women on why feminism still matters