'Emmerdale' stars Kelvin Fletcher and Louise Marwood caused quite a commotion when their characters Andy Sugden and Chrissie White enjoyed some - how shall we say it? - alone time last week.
The duo have now spilled the beans on the racy scene, which saw a breathless Chrissie and shirtless Andy discussing their relationship after errrm, doing the deed in the barn.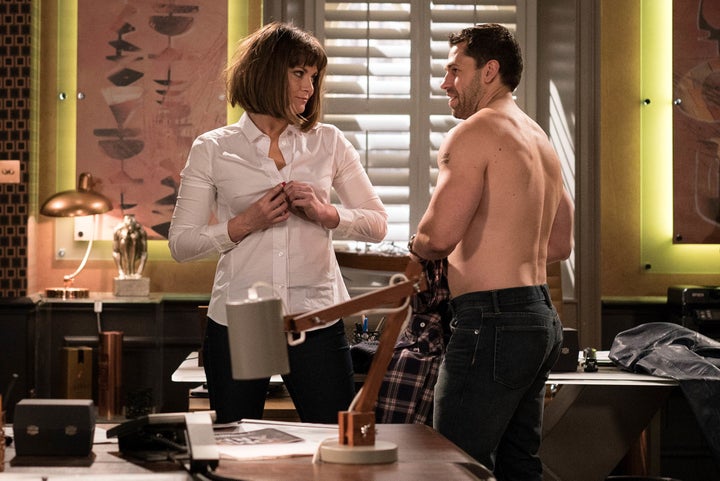 Since Louise joined the soap in 2014, the duo have barely filmed any scenes together, but their new storyline means they've been getting up close and (very) personal - so how are they finding it so far?
"It was really intense to be thrown in and have these kissing scenes and intimate scenes where I'm half naked and Louise is half naked," Kelvin told Huffington Post UK and other reporters. "It was great. It was a really good day. It was freezing but we had a good laugh."
"You look at each other and think, 'This job's ridiculous.'" Louise added. "You're lying naked on top of each other in a barn and there's 20 people walking around.
"All the crew could see right up my skirt! I had a tiny little skirt and suspenders on and they could see everything. We're just lying there, because of the position and it being lit, we couldn't move for ages. It's just bizarre."
Catch up on all the latest soap news and spoilers here.
Popular in the Community