Val Pollard's headstone is set to arrive in the Dales in this month's 'Emmerdale', and the gathered mourners get a shock when it does.
In typical Val-style, the design she picked before her death isn't exactly low-key and well… it's, um… oh just see it for yourself: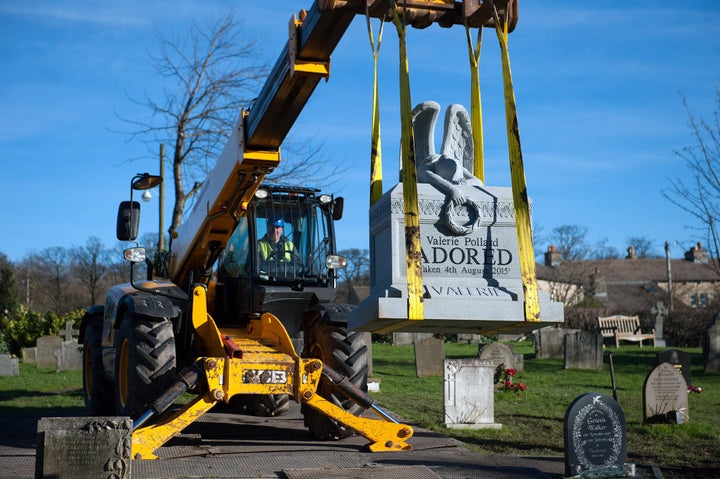 It's quite something, eh?
When the headstone arrives, a number of the villagers are gathered at the cemetery for a short ceremony to celebrate Val's life.
Needless to say, they get a shock when a crane carrying the gigantic stone piece arrives.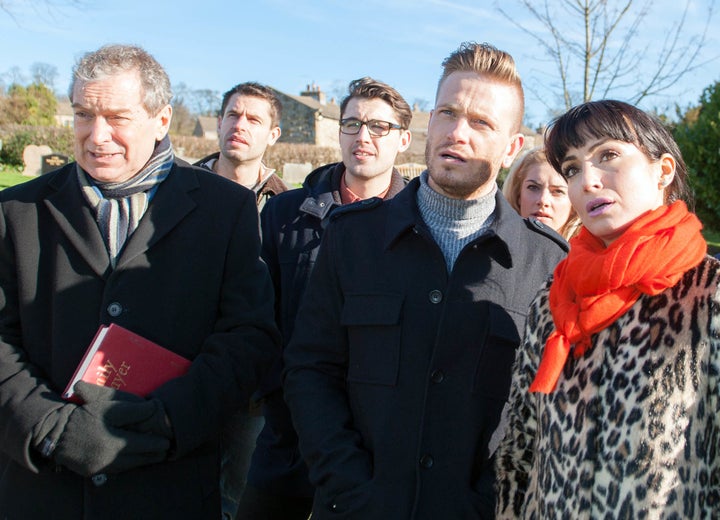 However, one person who's missing is Pollard, and David's left attempting to both find him and stall the ceremony following his no-show. Surely he wouldn't miss it on purpose?
These 'Emmerdale' scenes air from Thursday 24 March. Catch up on all the latest soap news and spoilers here.