It's been a tough year for Ashley and Laurel Thomas in 'Emmerdale', and things are set to get even worse in the run-up to the festive season.
Next month, viewers will see their family in crisis, and a visit to the hopsital following Gabby's collapse results in further turmoil for the couple.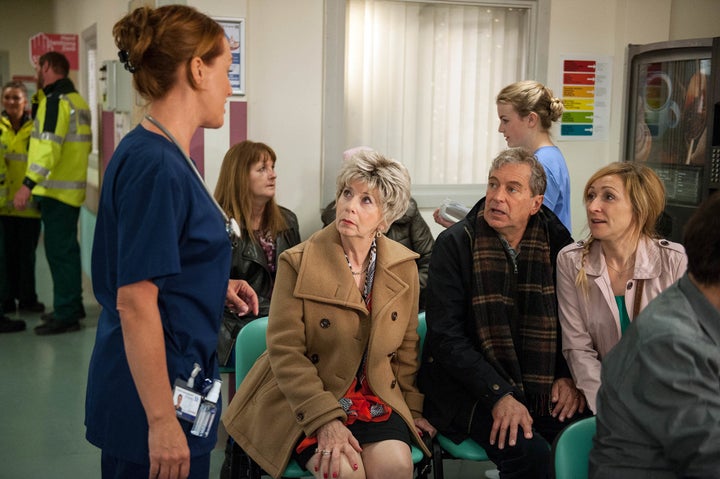 While the doctors bring good news about Gabby's health, Ashley's dementia leads him to suffer a confused spell, and after arguing with Laurel, he accidentally hits her.
John Middleton's character will then burst into tears after realising what he's done, as Laurel comes to terms with the level of care her husband needs.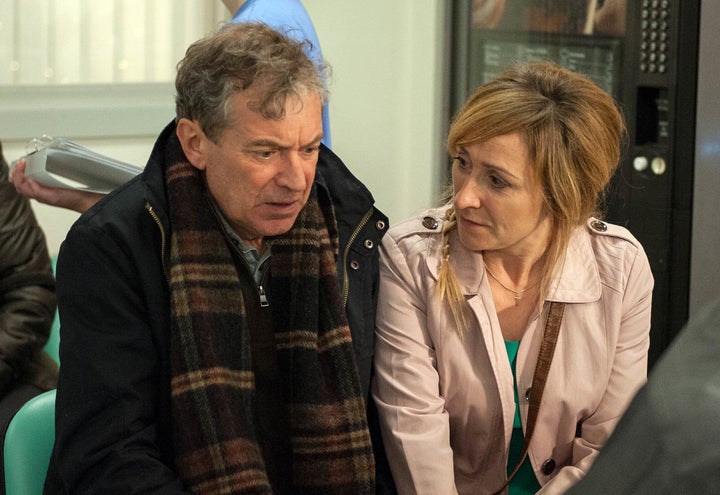 Later at the Christmas lights switch on, Bernice is shocked to see the family looking so downtrodden, and Laurel is forced to make a decision about Ashley's future.
The next day though, she vows to cope without day care, but a visit from Bernice leaves the former vicar flustered.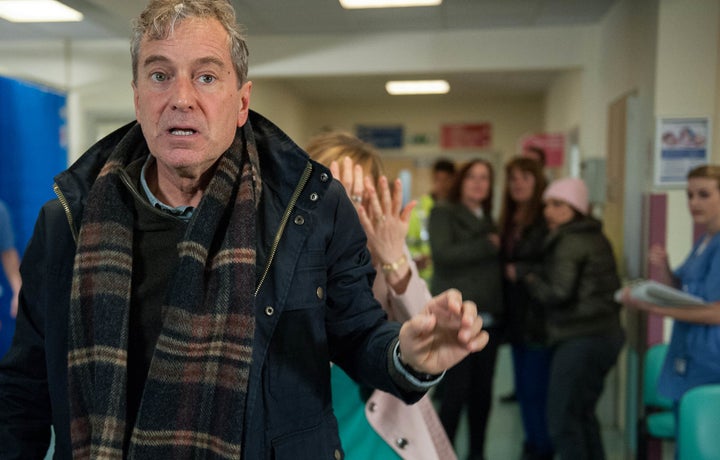 In desperate need of a break, she leaves Ashley in Sandy's care, but things get even worse when she arrives home later and sees her husband stood on the lawn in his pyjamas.
When he's almost knocked down by Diane's car, Laurel reaches her wit's end and tells Ashley it's time for bed in the middle of the afternoon.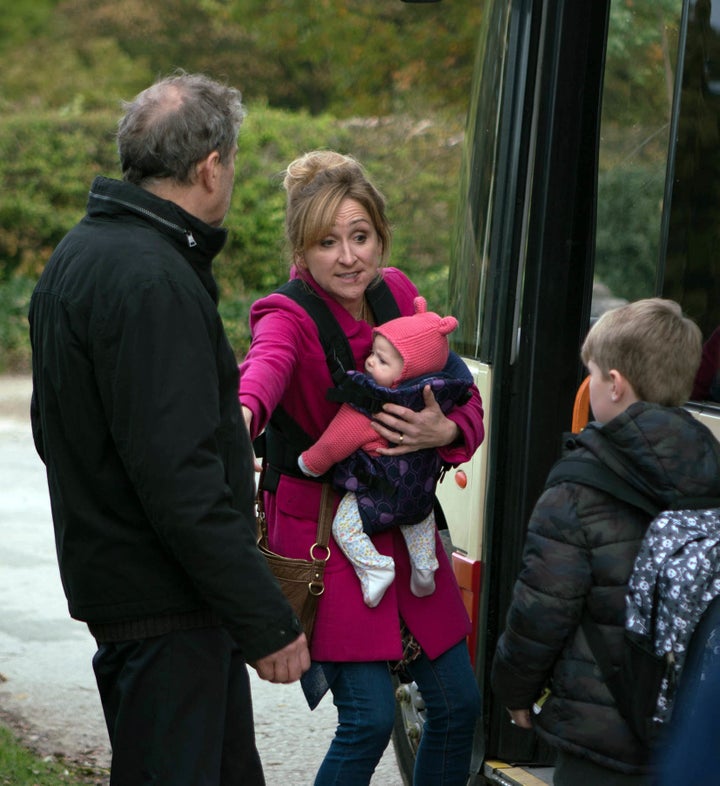 Ashley's dementia battle has taken centre stage in 'Emmerdale' a number of times this year, and in December, it will be the subject of a totally unique, one-off episode.
These 'Emmerdale' scenes will air from Thursday 8 December. Catch up on all the latest soap news and spoilers here.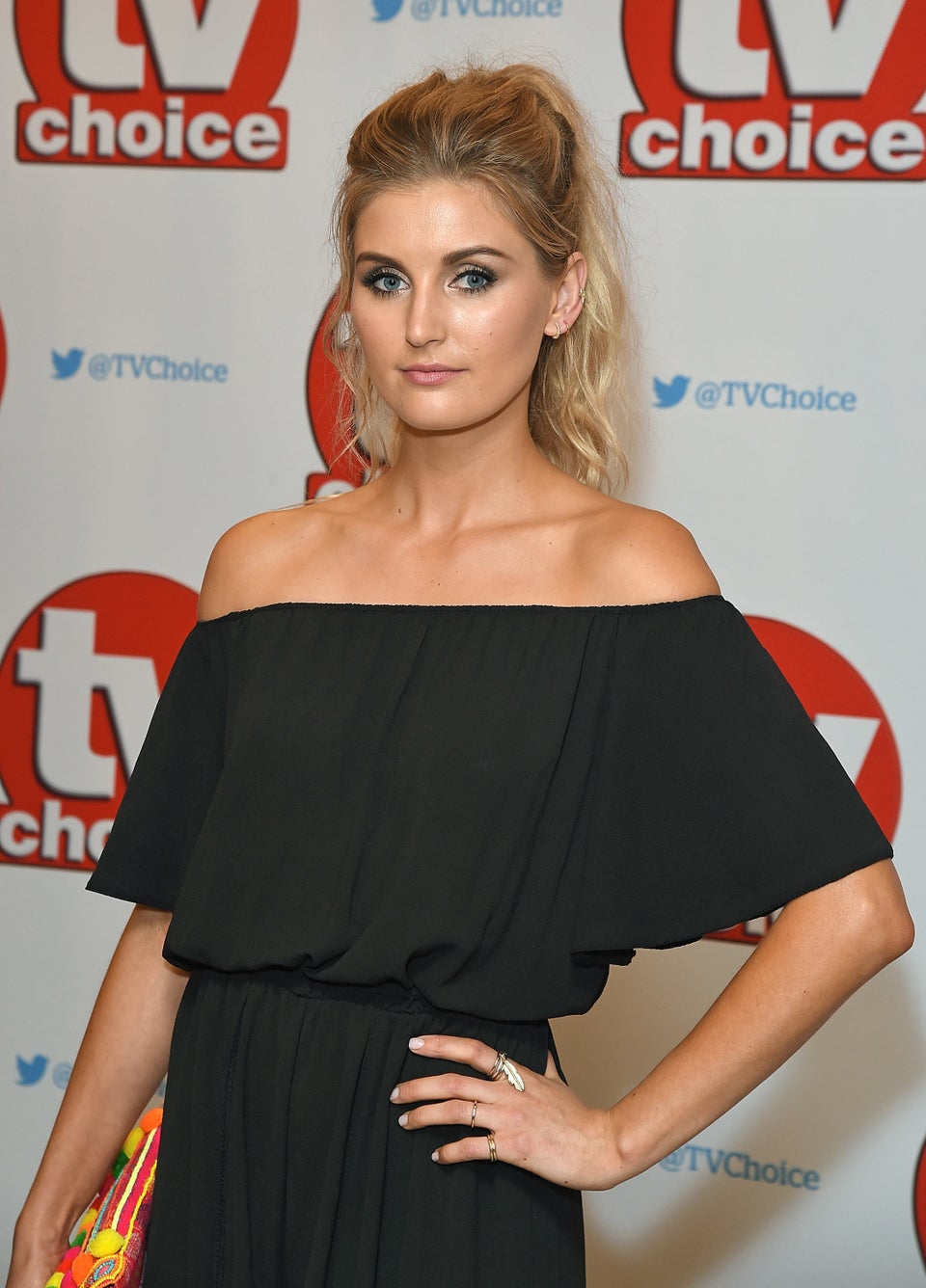 'Emmerdale': Where Are They Now?