Rakesh Kotecha's problems will go from bad to worse in 'Emmerdale', and it's all thanks to the newly-crowned wicked witch of the Dales, Chrissie White.
Ever since she roped him in to set up Andy Sugden - who's now on the run, by the way - Chrissie has managed to get exactly what she wants from the crooked lawyer, and when she rips up the Mill purchasing contract, he makes the mistake of thinking he can take her on.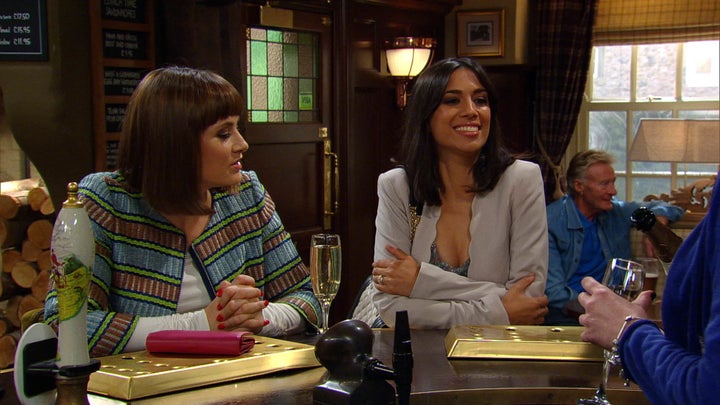 Rakesh threatens to reveal that Lachlan was actually responsible for shooting Lawrence, but Chrissie goes one better, telling a stunned Priya that she hasn't actually bought the burnt out Mill.
Chrissie is then left furious when Priya thinks she's called off the deal because Rakesh won't sleep with her, but she doesn't realise just how close to the truth she is.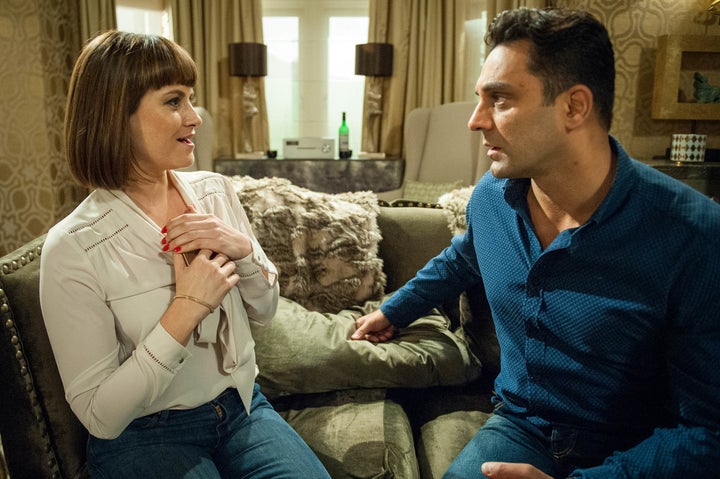 When Priya and Rishi then realise £20,000 is missing from the factory accounts, they call Rakesh, who plummets to a new low in a bid to keep his financial issues under wraps.
Rather than calling the bank as promised, he goes to Chrissie, and tells her he will um, do the deed, if she'll pay him that day.
It's a mistake to say the least.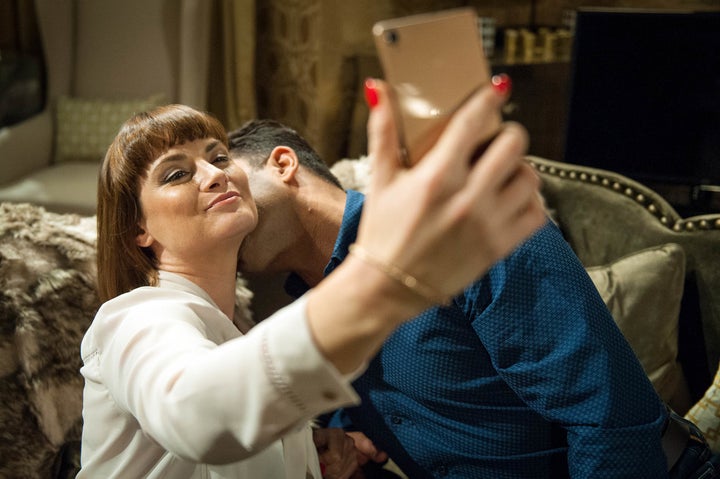 When it come to getting down to it, Chrissie forces Rakesh to put on a passionate front, and proceeds to snap away as he kisses her neck. What will he do when he finds out she's setting him up?
These 'Emmerdale' scenes air from Monday 22 August. Catch up on all the latest soap news and spoilers here.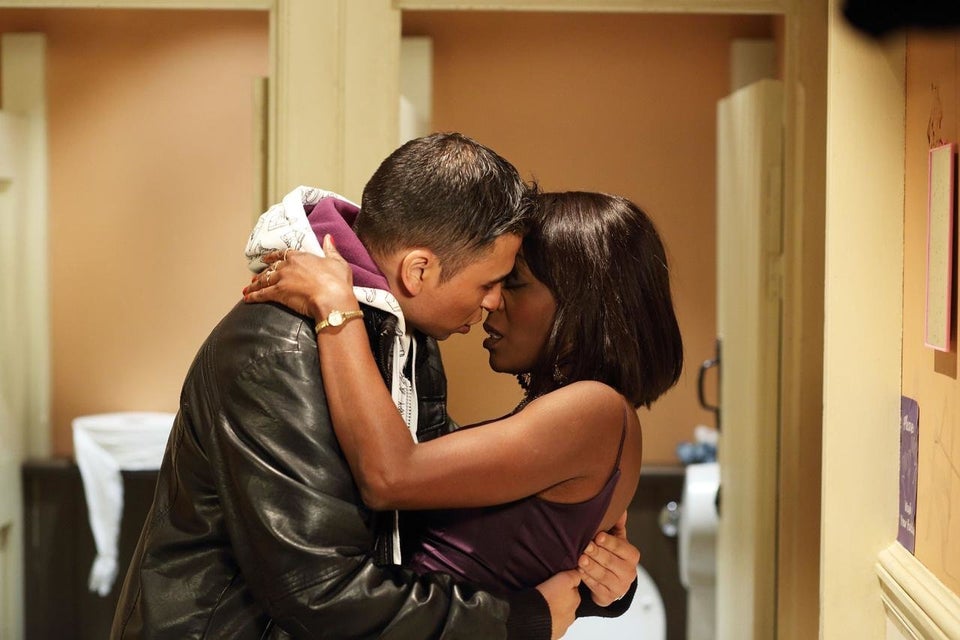 Soapland's Most Unexpected Odd Couples