Yes, that's Dan who is in a relationship with Kerry and Nicola, wife of Jimmy. Oo-er.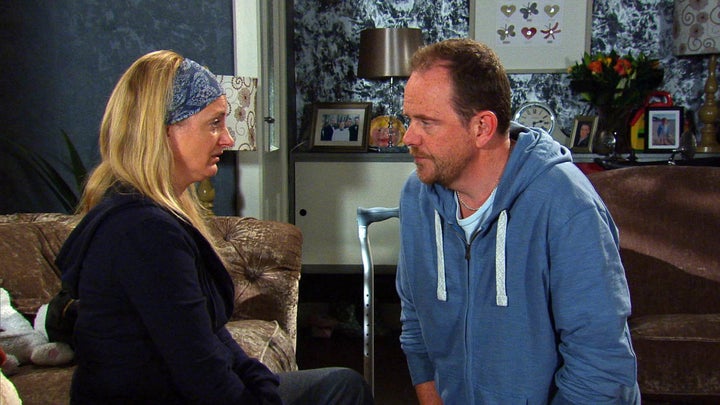 When Nicola then finds out that her paralysis could be permanent, she turns to Dan instead of her husband, but she's left panicked when one thing leads to another, and he plants a kiss.
But while viewers will see the two characters insist it was one, silly mistake, actress Nicola Wheeler thinks there might be more to it.
Speaking at a recent press event, she answered the question of whether her character Nicola falls for Dan with: "I think so."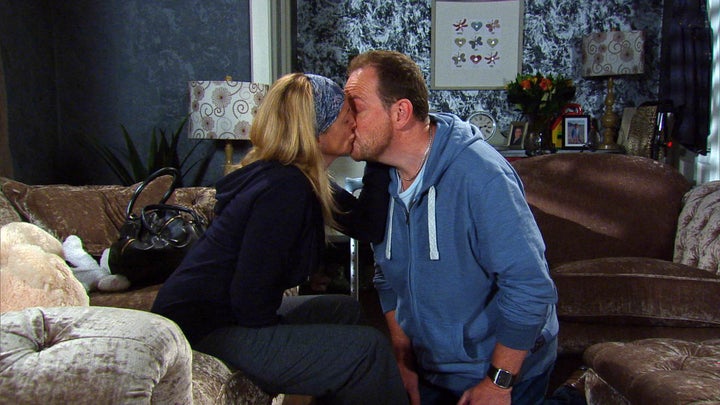 She told Huffington Post UK and other reporters: "It's not just some sort of passionate fling, it is that they develop genuine feelings for each other.
"Affairs of the heart are perhaps somewhat worse than affairs of the body as they aren't quite so easy to stop. It puts a strain as Jimmy doesn't know what to do and Nicola says, 'Jimmy chose me because he can't be bothered to make decisions and he can't be bothered to be in charge' and that's the truth.
"He's the kind of man who likes her to wear the trousers and that's why the relationship works. Right now, she hasn't got any trousers to wear – he has to do everything and he doesn't cope with that well and neither does she."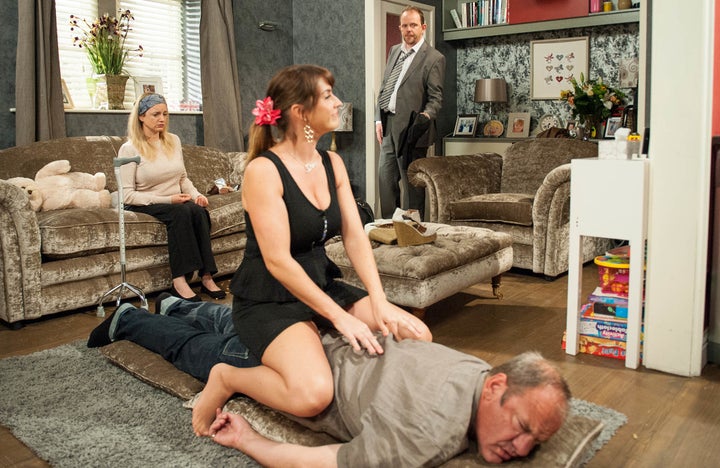 However, the storyline won't be all seriousness and worried looks, as there are plenty of humorous moments ahead too…
"There are some moments where Kerry is trying out some physio on Jimmy and his face is planted onto the ground as she is sat astride him," Nicola teased. "And Nicola and Dan are sort of observing it and she is trying to apologise for kissing him."
These 'Emmerdale' scenes air from Monday 1 August. Catch up on all the latest soap news and spoilers here.
Related