It's make or break time for Joanie and Zak Dingle in 'Emmerdale' - but can their relationship survive his jealous rage?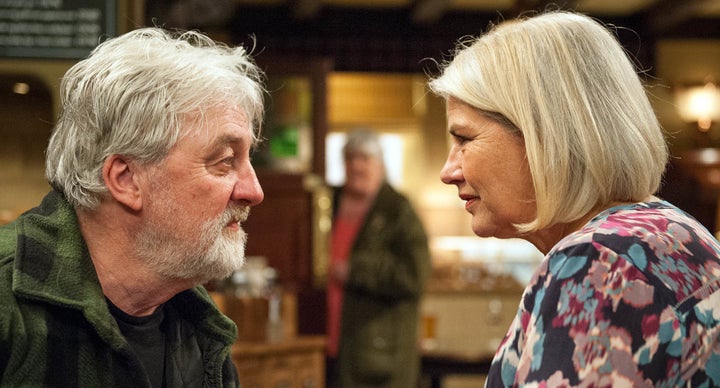 Denise discussed the developments during a chat with Huffington Post UK and other reporters, revealing why Joanie's friendship with Rishi blossoms in the first place.
"I think Joanie's been having a terrible time, to tell the truth," Denise said. "She's had it tough, is what I feel. She put on a brave face and she's getting a bit threadbare, so Rishi's nice to her and she goes, 'thank you, somebody, somebody just be nice to me', because nobody's nice to her.
"She's only got Kerry and I think even she is probably smart enough to know that the basic issue there is Kyle."
When Zak flies into a rage - with a stunned Lisa and Belle looking on - Joanie then issue an ultimatum. Yes, straight after he's punched Rishi in the face. We're not so sure about her choice of timing, to be honest.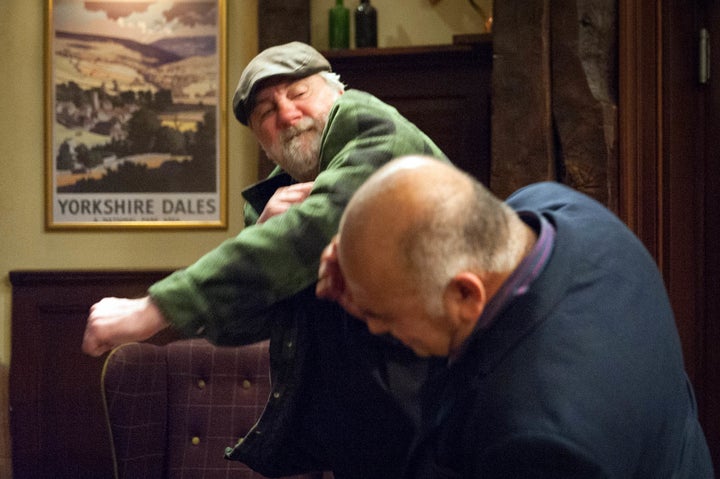 While bosses are keeping details of Joanie's plan under wraps, Denise has revealed how her character feels.
"Jealousy's not good, is it?" She said. "I think she feels quite innocent, that she hasn't done anything to aggravate his jealousy.
"It's just that she's quite 'out there'. And she is who she is. She's lived as an independent woman with an adopted grandchild, which is no mean feat."
There's also the small matter of Belle's secret affair with a much-older, married doctor.
These 'Emmerdale' scenes air from Monday 4 April. Catch up on all the latest soap news and spoilers here.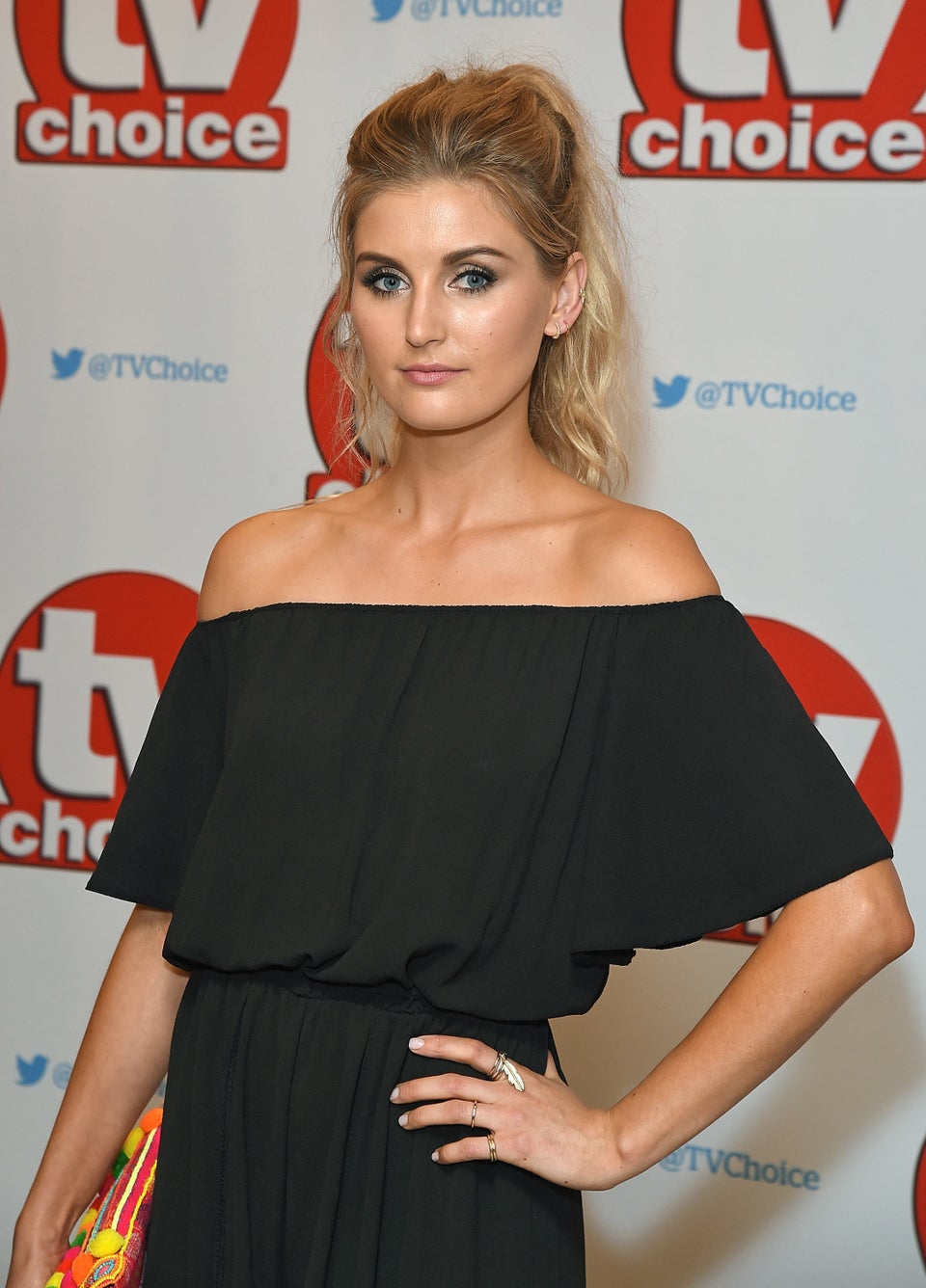 'Emmerdale': Where Are They Now?