Heading into the Netball World Cup, England captain Serena Guthrie has one mantra she repeats to herself: "Give everything, expect nothing."
It's a mentality that's seen the 29-year-old through a glittering career – gaining 91 caps for England since she first made the squad aged 17 – but it's especially important given this year's tournament takes place on home soil in Liverpool.
Guthrie wants to manage expectations around the competition – both hers and her team's – to make sure they remain completely focused on the task at hand and take each day (and match) as it comes.
"It's very hard on a home series when you've got everybody around you and the nation willing you on," she tells HuffPost. "It would be very easy to get caught up in that, I guess. I'm trying to stay focused on the rawness of the job and, if you strip all of that back, what is required of you."
There's also the expectation of a nation following last year's Commonwealth Games success, when England beat current world champions Australia to bring home gold. The World Cup, Guthrie explains, is "a different kind of beast". The team will play eight games in 10 days: "It's quite a ruthless tournament, because you've only got two rest days."
England has a tough route to the semi-finals, with their first match against Uganda. "I'm trying to stay in the moment," says Guthrie, "not trying to live through a final mentally before we are there physically. I'm focusing on taking it day by day, game by game."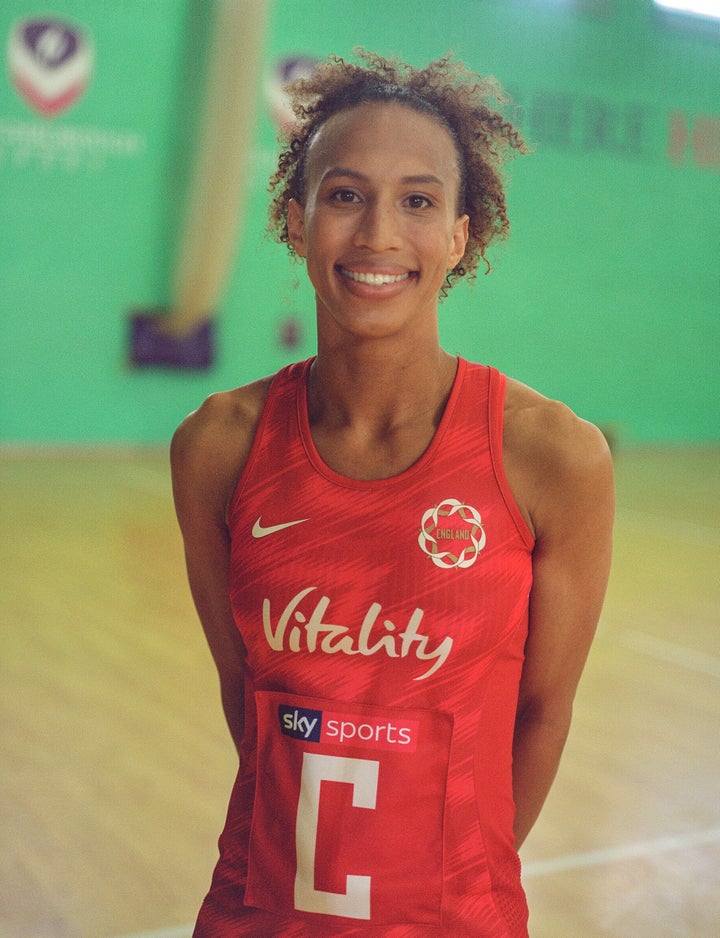 Guthrie was named captain of the England squad by head coach Tracey Neville, succeeding Ama Agbeze, who led the team to their Commonwealth gold but was left out of the World Cup lineup. It's a responsibility that Guthrie doesn't take lightly, seeing herself as the connection between coaches and players, and keeping a finger on the pulse of the team's mood.
Does she feel more pressure as captain? "I've had moments of nervousness, I'm not gonna lie to you," she says. "But I'm also excited, certainly enough to get me out of bed at the moment and training hard with the group."
To get in the zone, Guthrie has a pre-match day ritual she couldn't be without – involving a long bath and some jazz. This might be one of the coolest answers we've had for our What Works For Me series.
"I love spending half an hour listening to 40s blues and jazz, the big band stuff. I'm a big fan of Ella Fitzgerald and Duke Washington – I love all of that," she reveals, adding that it gives her a sense of perspective.
"Their music tells a story and I connect with that a bit because with sport, it's still an expression. I'm expressing a way of telling my story physically, not necessarily as creatively as those guys, and I just enjoy going on the journey with them. They're talking about struggles back in the day that we just don't have now. And it puts me in a different place."
"You have so many opportunities to stand on the edge of that cliff with 12 other people and jump off, together – that's what gets you over the line."
Guthrie admits, the idea of her slinking off pre-match to spend some alone time listening to her jazz Spotify playlist is something her teammates wind her up about – but a little Louis Armstrong is what she needs to relax.
So far, so smooth, though the cool persona slips slightly as Guthrie admits a certain pre-match superstition she's had for as long as she can remember. "I need to wear two pairs of socks, I can't play in one." She takes as many as six pairs to a match with her because "I get superstitious about what pair feels right for that day". She laughs: "They're all the same, they're all just white."
Socks and suds aside, she has an incredible sense of resilience – something getting knocked out at three semi-finals on the world stage, and dusting yourself off again, will teach you. "It's important to learn to just appreciate the tough times, because it's kind of what makes you who you are. You can't shy away from stuff just because it gets a bit tough."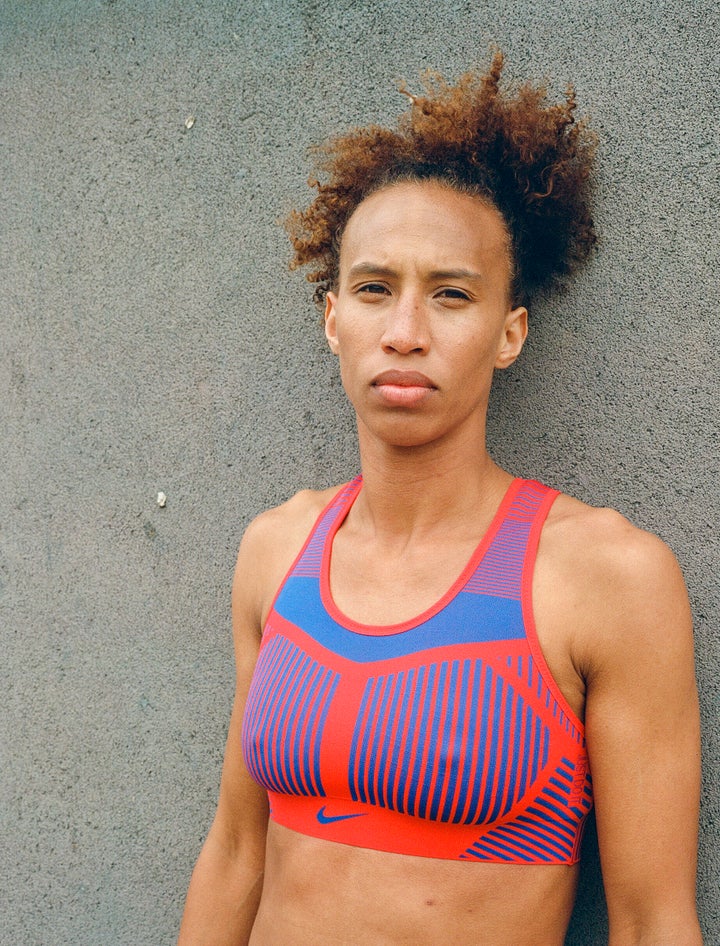 Despite being captain, she's first and foremost a team player – not just on the court, but off court, too. "If I'm ever going through a tough time I can always go and lean on a teammate and a teammate will get me through. And vice versa, if I see someone struggling then that motivates me to put my own emotions aside for a second and motivate my teammates."
She draws on the semi-final of the Commonwealth Games as an example. England were down by eight goals in what was a big game for the team, as they'd been knocked out at the same stage in the past. "Everyone had their own mental battles going on... there's a lot of history there," she says.
"Even though I was scared, my teammates needed me to be brave and to step up," she says. "That's quite a powerful thing when you're in a team sport. You have so many opportunities to stand on the edge of that cliff with 12 other people and jump off, together – that's what gets you over the line. Maybe if I was out there on my own I would have crumbled. But the fact I had 12 other people out there I was trying to do it for is definitely a massive motivator."
It's a great time to be a female athlete, says Guthrie, who says the best thing about the increased attention on – and coverage of – women's sport is that it's been "warranted". Drawing on the Lionesses' success and the wider impact of the Women's Football World Cup, she says: "Whether you're someone who has never followed football or female sport, you can't not be inspired or want to watch them. And that's what it's all about.
"At the end of the day we're just athletes wanting to do our bit, male or female, and these girls are finally starting to be seen as serious athletes."
England play Uganda on Friday 12 July at 7pm. The world cup runs from 12-21 July 2019. Serena Guthrie is a Nike athlete, and wears the Nike FE/NOM Bra, for more information visit Nike.com.