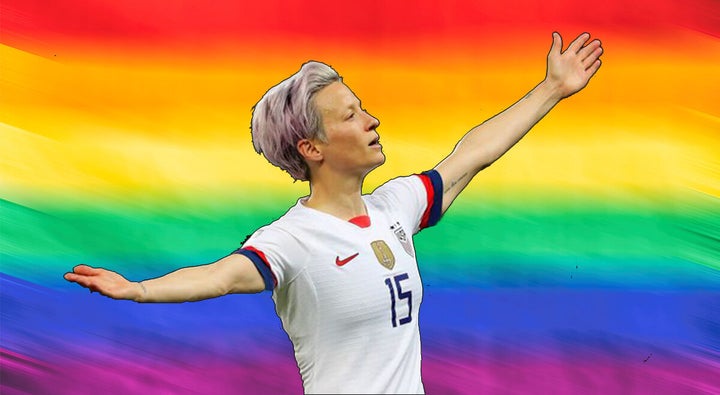 When the US team won the Women's World Cup in 2015, Abby Wambach celebrated by kissing her wife in the stands. While the pair have since split, the image became one of the most iconic of the tournament, helping to set a precedent for LGBTQ pride in the women's game.
Now, there are at least 41 openly gay or bisexual women playing in this year's World Cup, according to Gay Star News.
Wambach has retired, but five members of the US team and their coach, Jill Ellis, are publicly out. They'll face England's Lionesses in Tuesday night's semi-final, a team whose players Beth Mead, Jodie Taylor, Karen Bardsley, Lucy Staniforth, Jill Scott and Rachel Daly are all publicly out, too.
In contrast, the male game feels decades behind; in 2019, it's hard to believe there still are no openly LGBTQ players in the English Premier League and Scottish Premiership. Justin Fashanu, the first and to date only English player to be openly gay, died by suicide in 1998. Former Aston Villa and Germany player Thomas Hitzlsperger came out in 2014, but chose to do so four months into his retirement.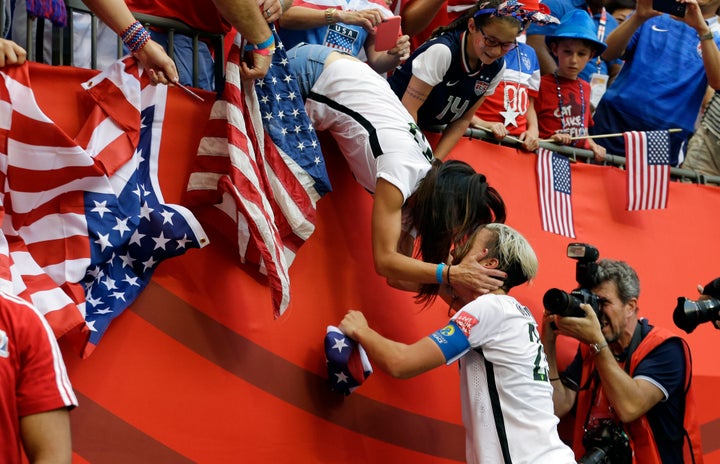 Off the pitch, some of most prominent women in the game have been using their platform to fly a rainbow flag – and stand up for what they believe in.
She said the president is "clearly against so many of the things that I am [for] and so many of the things that I actually am".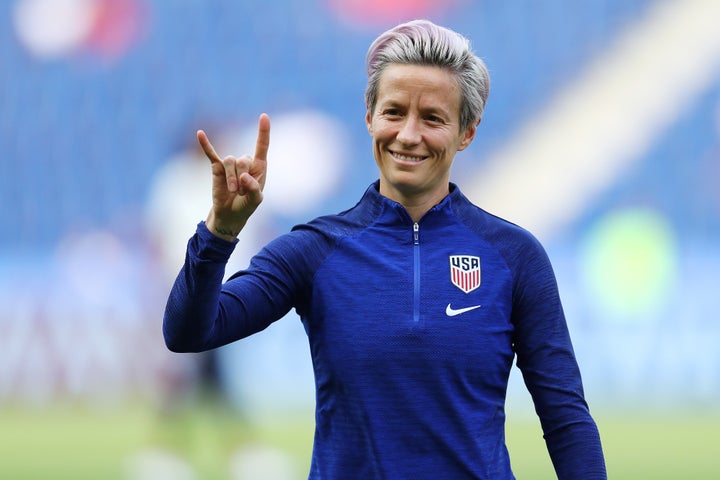 In a separate interview, Rapinoe said: "You can't win a championship without gays on your team – it's never been done before, ever. That's science, right there!"
"I'm motivated by people who like me, who are fighting for the same things. I take more energy from that than from trying to prove anyone wrong," she added, according to the Guardian. "That's draining on yourself. But for me, to be gay and fabulous, during Pride month at the World Cup, is nice."
Of course, not all players are as vocal as Rapinoe, nor should they be expected to be. But even seemingly small gestures, like posting a photo with a wife or girlfriend on social media, are a way of saying "this is who I am", in defiance of years of homophobia in sport.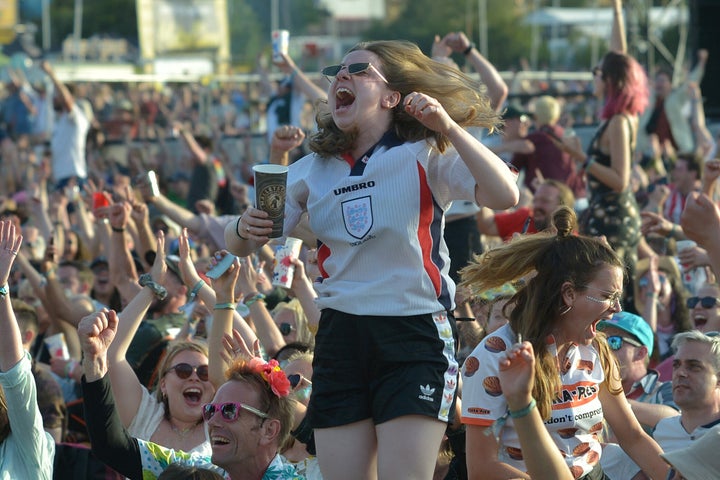 "The platform the Women's World Cup has received this year has really pushed the footballers into the forefront, with them becoming household names, and I think any who identify as lesbian and are out are definitely driving lesbian visibility, which is amazing," she told Pink News.
Recognition for all players in the sport was important. Miles said. "The stereotypes of football fans/players are that they are men—and it's just simply not the case, and giving women's football as much as a platform as men's is the only way this perception will change."
And until attitudes have changed across the sport, we need to shout about progress where we can.