Being able to tie your own laces is something most of us take totally for granted.
A skill learned in childhood, it quickly becomes second nature, something we do without thinking when we're getting ready in the morning or heading out to training – whether on the track or in the gym.
For others, such as Paralympic athlete Sophie Hahn, who has cerebral palsy, it's not so straightforward. Hahn achieved gold at the Rio Paralympics for the 100m (T38), and in 2018 won gold at the Commonwealth Games. Now, her sights are set on Tokyo 2020, but the accomplished 22-year-old struggles with something so many of us have the luxury of not thinking about.
"I know this is quite embarrassing but I've only just learnt to tie my shoelaces," says Hahn. "Sometimes it's a struggle with spikes and shoes. I've pretty much overcome that but it's not perfect." Although she's tried alternatives, such as elastic laces – "if you pull them too tightly they can snap" – she's often found herself relying on others, whether that's her coach or a stranger, to tie her laces.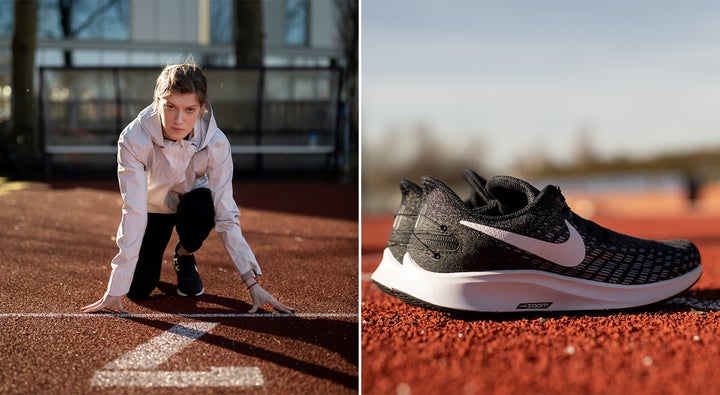 Nike may have taken one stride towards a solution for those like Hahn. Today it reveals its latest innovation, the Air Zoom Pegasus 35 FlyEase, exclusively with HuffPost UK. The lace-less running trainer features FlyEase technology, which helps wearers to get in and out of the shoe with minimal effort.
Instead of laces, the shoe has a "zipper-and-strap system", which can be opened with one hand. The wraparound zipper fully opens the back of the shoe, enabling wearers to slide their foot in from the back – like a clog or sandal – instead of having to enter from the top of the trainer as you normally would.
Once your foot is inside the shoe, it can be zipped closed and an adjustable strap, which is attached to bungee cables running to the front of the shoe, tightens the laces to secure the shoe in place.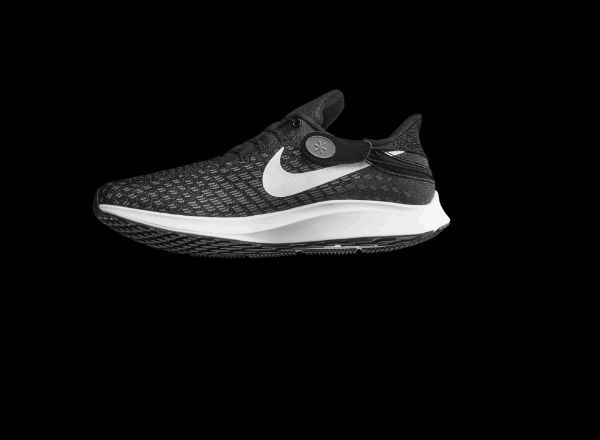 Tobie Hatfield, senior director for athlete innovation at Nike, worked on the shoe for around 18 months, from conception to finished product.
Demonstrating how the shoe opens over a video call, he explains to HuffPost that getting a zipper to curve around the back of the shoe was no mean feat.
"Zippers don't typically do that," he explains. "They go linear, they don't really curve very much. And it's not an easy thing to do by the way – we had to go through many iterations, this whole back side needed to be completely closed – as if it's a normal shoe."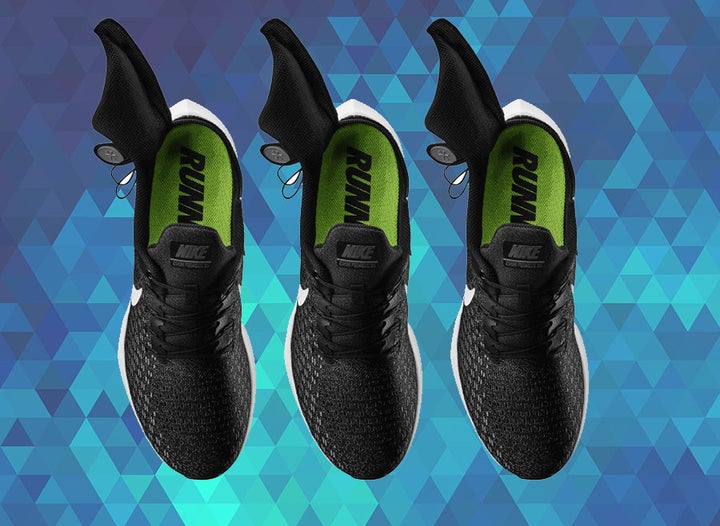 This isn't the first Nike shoe to use lace-less FlyEase technology. In 2012, a 16-year-old called Matthew Walzer famously wrote a letter to Nike CEO Mark Parker, explaining that while he loved the brand's shoes, he struggled to tie laces because of his cerebral palsy. Walzer and Hatfield worked together closely for the next three years to develop a workable solution, resulting in the first lace-less trainers: the LeBron Soldier 8 FlyEase basketball shoe.
The Pegasus is the next in that lineage. And unlike the LeBron, which was only available in men's sizes, the Pegasus will be available for kids and women, meaning everyone can benefit from the new technology.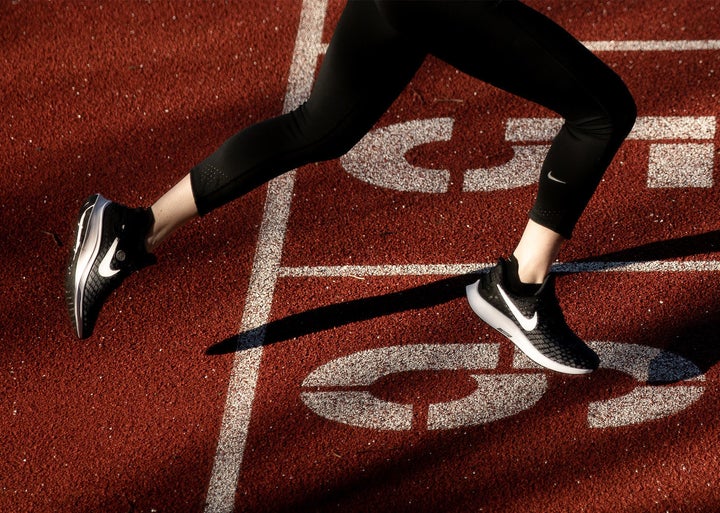 Hatfield worked with people who have difficulty tying laces on their own shoes, such as Walzer, to create it. He asked them about the shoes they currently wear to run in, exploring the struggles they experience. He also asked: "If I were to give you a magic wand, what would your perfect shoe be?"
The question encourages people to think outside the box, he says, and come up with something that really pushes boundaries. And this shoe is not just for people who struggle with laces – Hatfield hopes it will have wider appeal. "That community was our muse," he says. "We were creating a solution for a real need, but the great thing is we all get to benefit from what we learned."
Aside from its FlyEase technology, the adapted Pegasus is the same as the original in all other ways. This, Hatfield says, should reassure people on the performance of the shoe. The Pegasus model was chosen to adapt as it's one of the brand's most popular running shoes, but also because it comes in an extra wide fit – better suited to those who wear leg braces and might need the extra room.
When asked what shoe is next on the accessibility list, Hatfield says: "We're looking at everything, I don't think anything is off the table."
We all work hard to earn our money – so it shouldn't feel like hard work to spend it well. At HuffPost Finds we'll help you find the best stuff that deserves your cash, from the ultimate lipstick to a durable iron to replace the one that broke (RIP). All our choices are completely independent but we may earn a small commission if you click a link and make a purchase.