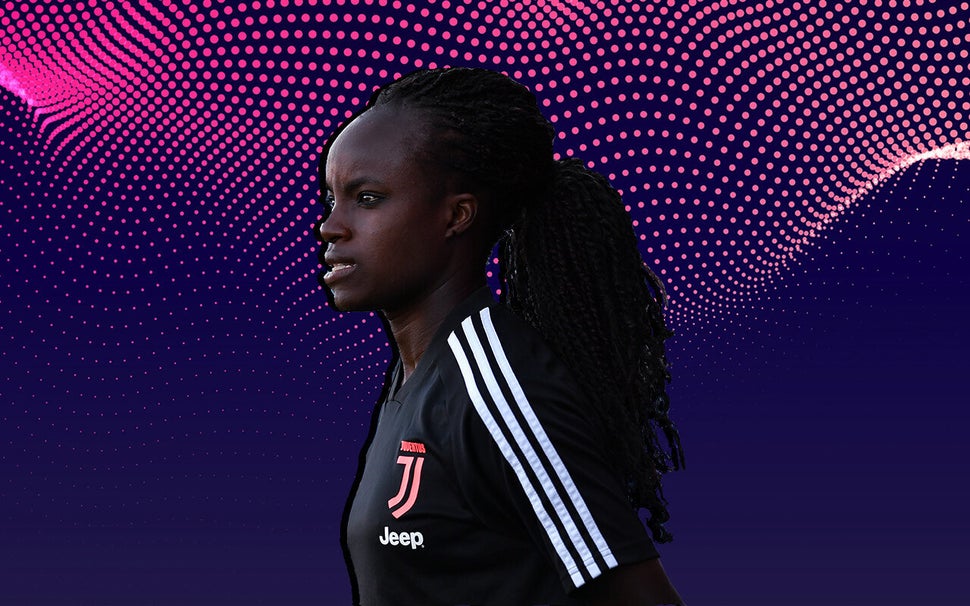 Head In The Game sees athletes across a variety of disciplines speak candidly about their mental wellbeing – from occasional periods of poor mental health to ongoing, sometimes debilitating, struggles with mental illness. They also share coping mechanisms and the support they've turned to during their lowest points.
For years, Eniola Aluko would sprint on to the football pitch riddled with self-doubt, thinking to herself: "Am I good enough?"
It was a silent struggle, compounded by the fact she'd been made to feel like an outsider, because she was female and liked football. "I enjoyed what I did and had the support of my family and friends," she says, reflecting on her time growing up in Birmingham. "But externally, outside, I felt strange. People were saying horrible things when I was playing in boys' tournaments and things like that. It wasn't always easy feeling like I didn't really belong amongst the boys."
This month, the 32-year-old striker announced her retirement from football and was subsequently named as the first ever sporting director for Aston Villa Women. Her career has been filled with success – she's played for major women's clubs Chelsea and Juventus, and appeared more than 100 times for England. Off the pitch, she's worked as a football pundit and is a trained solicitor. Last year, she penned a memoir, They Don't Teach This.
But as she told HuffPost UK shortly before announcing her decision to step away from professional football, the self-doubt she felt as a young player remained with her for a long time, even at some of the highest points in her career.
"When it came to the really big moments, the crunch moments, I felt that paralysing sense of fear, because there was so much riding on the game," she says. "I wasn't able to channel my ability and, ultimately, I didn't enjoy the opportunity. I didn't know how to enjoy it, because I was so stressed about what was going to happen or what could happen."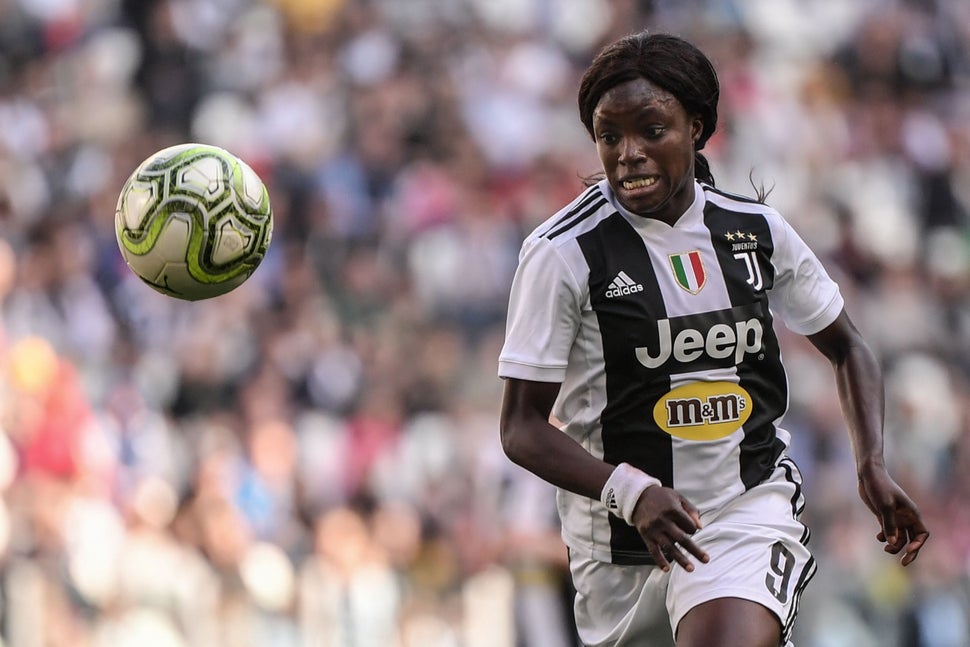 There have been low moments, she says, where she's felt like she couldn't rely on support from anyone else. In 2016, she was cut from the England squad for apparent "un-Lioness behaviour" after ongoing issues with management. She had spoken to the FA about the behaviour of staff, after claiming then-manager Mark Sampson made an Ebola joke about her Nigerian relatives.
Two investigations cleared Sampson and the management team of wrongdoing, but a third investigation later concluded that Sampson had subjected Aluko and a fellow team member to "ill-judged attempts at humour, which were discriminatory on the grounds of race."
Football, as an institution, needs to do more to combat racism, Aluko says. Last year saw repeated incidents in which footballers were targeted with racist chants and slurs while on the pitch – harassment that often correlates with a rise in abuse on social media, too. "It's really just frustrating and upsetting that… these things are still happening, and the authorities aren't doing anything about it," Aluko says.
Players are frustrated, she adds. "I think there's a lack of respect for black people, black players, for players of colour, from the authorities, because they're not willing to do anything about it. That's where the frustration comes from, I think."
She believes the solution to the problem is simple, however. "The authorities like the FA, like UEFA, need to ban teams from competition, dock points and make sure that stadiums are closed if there are repeated actions and incidents," she says matter-of-factly. "It's really that simple. There's really no other discussion.
"When it comes to other things in sport like drug-taking, match-fixing or corruption, that challenge the integrity of the sport or affect the players in the sport, there are heavy penalties against them. So why, when there's racism, is everybody just standing around when it comes to the actual punishment? Ultimately, I'm not sure they actually care enough to change it."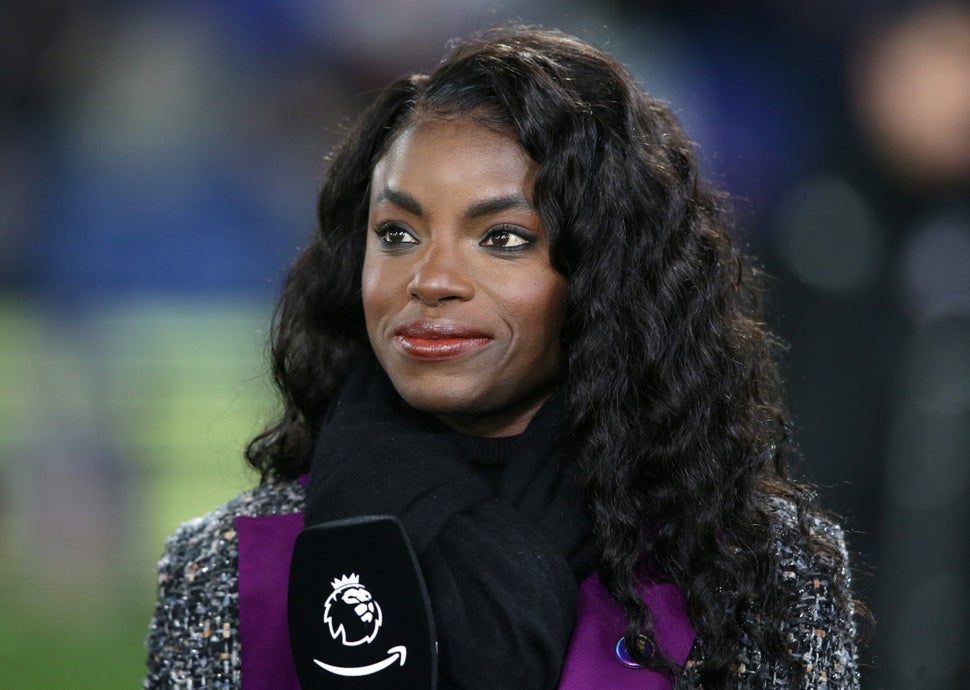 After completing UEFA's Executive Master for International Players, Aluko is now ready for a new challenge as director of football, overseeing the women's team at Villa. She's come full circle back home to Birmingham, where it all began.
There are many lessons she's learned as a professional footballer, to ready her for such a role, but perhaps one of the most important is that she is the one who's in charge of her own happiness and validation.
"If I feel good about myself, then that's going to have a knock-on effect on how other people affect me," she says. "It was a bit of a process for me, but I think once I figured it out – that happiness starts with you – then things still affected me, but not to the extent that they did before.
"I always try and tell young girls who have lots of self-doubt issues, and compare themselves to others, that you've got to be able to look in the mirror and really love yourself first."
While she acknowledges that it sounds like a quote you'd find on Instagram, there are practical ways of doing that. Writing down what you've done in the week that you're proud of, for example. Or, if you're a footballer, watching yourself back and noting when you score goals or make a good tackle. Celebrating the small wins.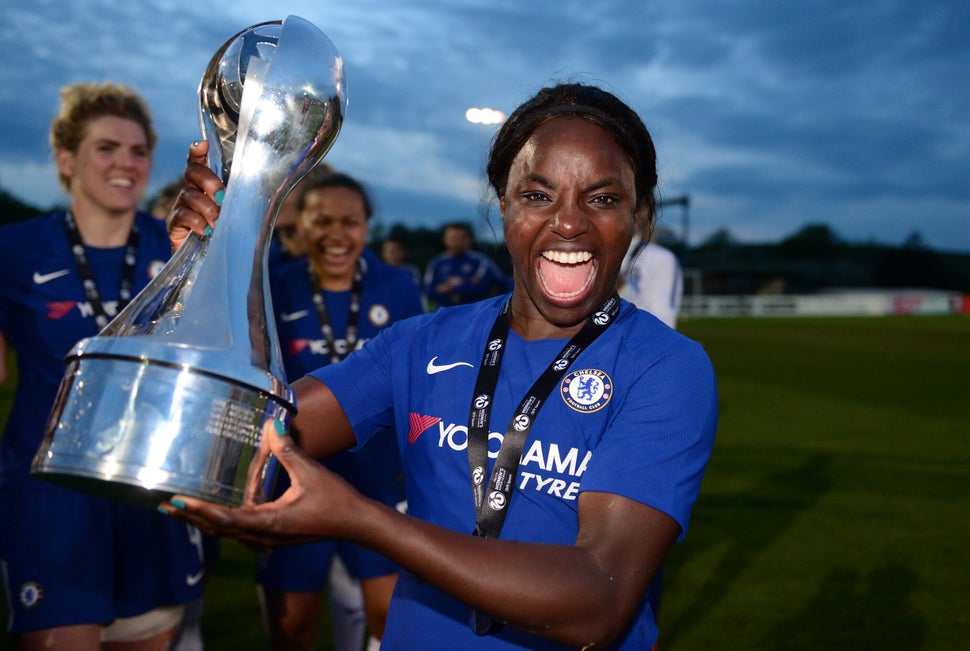 "There are so many ways to feel good about yourself without having to rely on other people to do it for you," Aluko says.
In order to overcome her fear of failure, Aluko had to really learn to live, and play, in the moment – and not overthink what could happen next.
"That was difficult for me, that was another process, to know that actually what's going to happen is what's going to happen," she says. "You win some, you lose some – and ultimately, the more crippled you are with a fear of failure, the worse you're going to be able to perform and accept the outcome."
"There are so many ways to feel good about yourself without having to rely on other people to do it for you."
Some of the best advice she received to try and tackle the issue was from her coach Emma Hayes, at Chelsea, she says. "She said to me, 'When pilots are in a crashing plane, that's probably when they're the most calm. They're trained to know the steps to take when they're under pressure.'
"And I think we can have similar coping mechanisms, when we're under pressure, like breathing and controlling your next action, as opposed to worrying so much about what's going to happen if it doesn't go your way."
When failure does happen, though, it needs to be accepted – even embraced. Aluko doesn't believe the topic of losing is spoken about enough in elite sport.
"In a bid to win, people don't really talk about how to cope with losing," she says. "But losing is very much part of the process of success – you've got to fail to understand what it really means to win."
Visit HuffPost UK's dedicated Head in the Game site to read our full series of daily interviews with sports people about their mental health and wellbeing.


Useful websites and helplines:
Mind, open Monday to Friday, 9am-6pm on 0300 123 3393
Samaritans offers a listening service which is open 24 hours a day, on 116 123 (UK and ROI - this number is FREE to call and will not appear on your phone bill.)
The Mix is a free support service for people under 25. Call 0808 808 4994 or email: help@themix.org.uk
Rethink Mental Illness offers practical help through its advice line which can be reached on 0300 5000 927 (open Monday to Friday 10am-4pm). More info can be found on www.rethink.org.