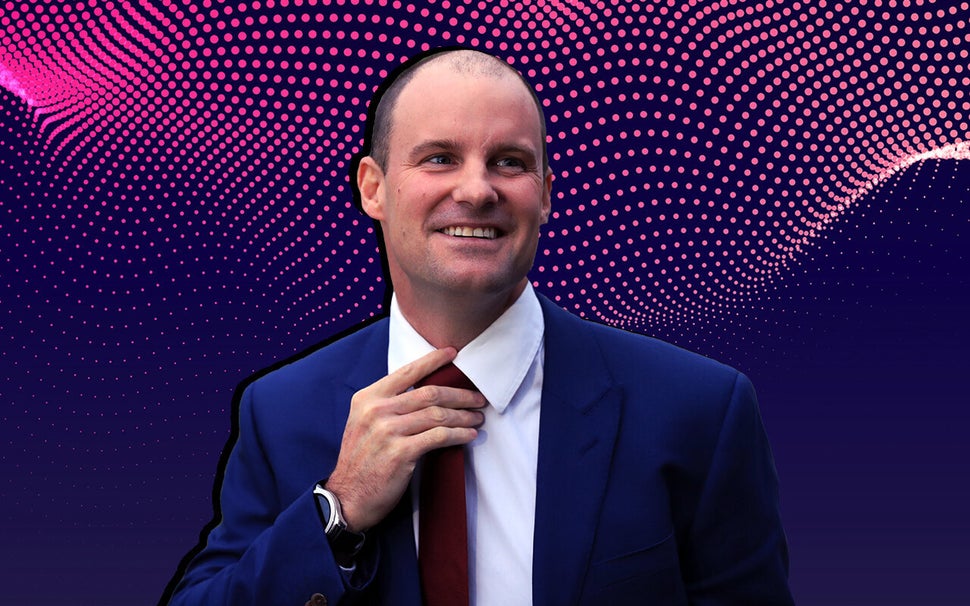 Head In The Game sees athletes across a variety of disciplines speak candidly about their mental wellbeing – from occasional periods of poor mental health to ongoing, sometimes debilitating, struggles with mental illness. They also share coping mechanisms and the support they've turned to during their lowest points.
In the summer of 2017, Andrew Strauss's wife Ruth started experiencing vague symptoms – a sore back, general aches and pains, and feeling tired all the time.
Scans later revealed a surprising diagnosis: stage four lung cancer – a rare form known as ALK positive non-small cell lung cancer, which mostly affects non-smokers.
"The day Ruth was diagnosed it was like our whole world came crashing down," says Strauss, who was in Australia with the Ashes at the time and rushed back home to be with her. "She became really unwell very quickly.
"It was a huge surprise for us. We just couldn't understand for the life of us how Ruth had managed to develop this cancer. We had no idea, actually, that if you don't smoke, lung cancer is a viable option."
The reality is that an estimated 10-15% of lung cancers occur in non-smokers. These cancers tend to affect younger people and more women than men, and it's something Strauss wants to raise awareness of.
"To hear it was stage four, so it wasn't one Ruth was going to recover from, that was incredibly hard to take," he says.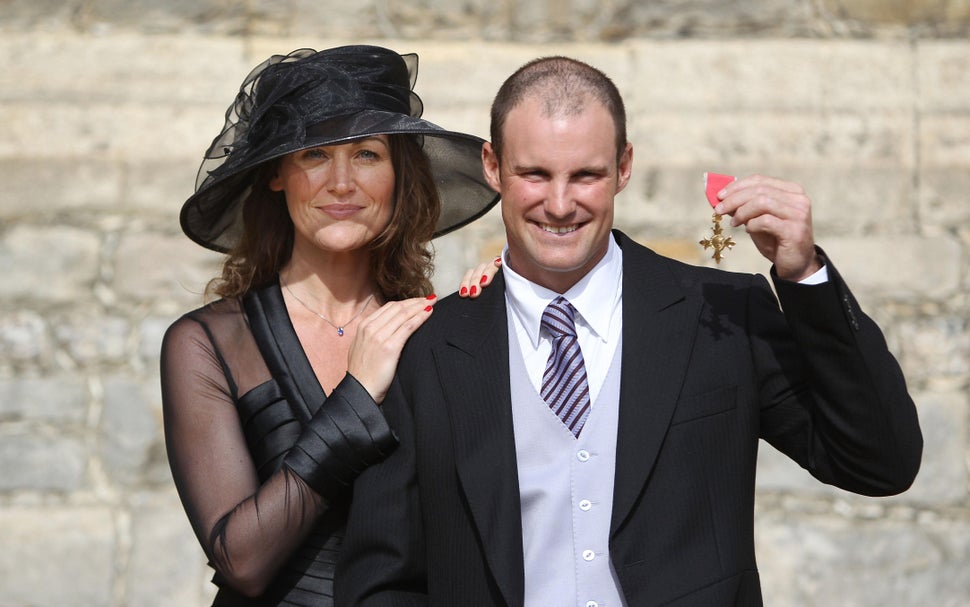 Treatment afforded the couple, along with their two young sons, another 12 months together.
"Ruth was incredible in that time, remaining positive, making sure that she appreciated and made the most of every moment, and also not sticking her head in the sand," says Strauss. "She prepared me and the boys for what was to come." In December 2018, the family flew to Australia to spend Christmas with Ruth's relatives. She passed away on 29 December, aged 46.
In the year since Ruth's death, Strauss has learned a lot about grief – but also life. "I was so busy over the last 15 years playing cricket, working for Sky, straight into the cricket administration," he says. "It was always that thing of, 'I'm really busy at the moment, but at some stage things will calm down and we can spend a bit more time together as a family.'
"I think it's so easy to just keep pushing down that road forever and never really doing it. I'm certainly more conscious of saying 'no' more, not sweating the small stuff as much, and savouring life a bit more.
"I've got a responsibility at the moment to raise those two boys, and I'm trying to do as good a job as I can."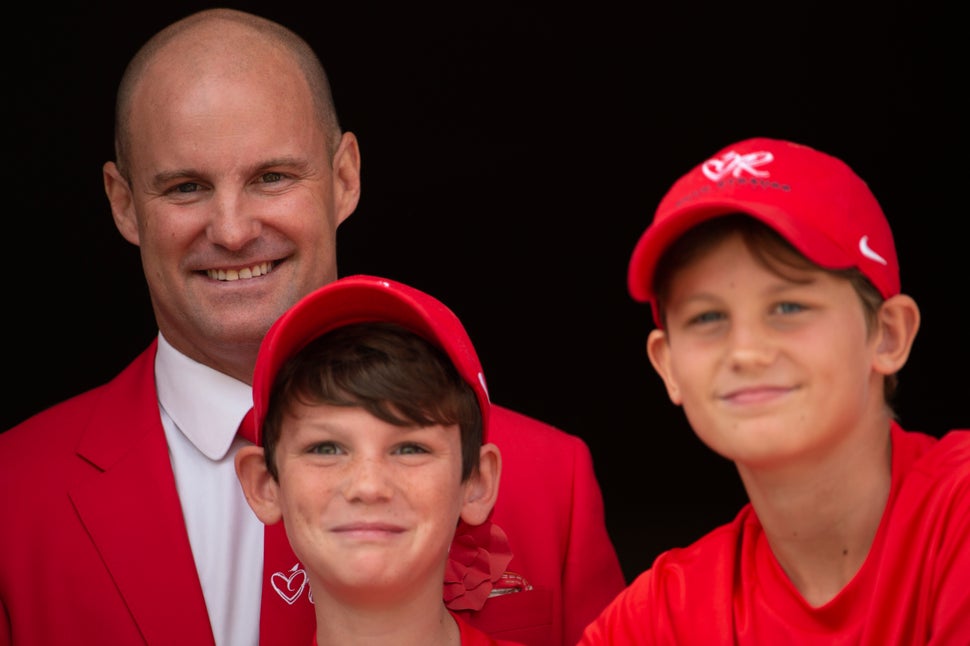 Jenny Thomas, the family's child grief and loss counsellor, told Strauss shortly after Ruth's death was that there are two key types of behaviour when mourning a loved one: You're either looking forward and pushing on with your new life, or you're dealing with a loss, in which case you're thinking about what's happened and getting upset.
"Her advice to me was very much like, 'If you feel like you're doing too much of one without the other, that's not great.' So if you're just pushing ahead and not thinking about what's happened, that's not great," says Strauss. "And if you're just sitting there not getting out of bed in the morning, that's not great either."
This has become a mantra, of sorts. "There have been some bad days – I try not to say bad because they're just days when I'm remembering," he says. "Yes of course, you get sad and you cry. But there have also been a lot of good days as well.
"I've always felt relatively accepting of wherever I am in life and just cracking on with it, but there are times when it still hits you like a 10-tonne truck."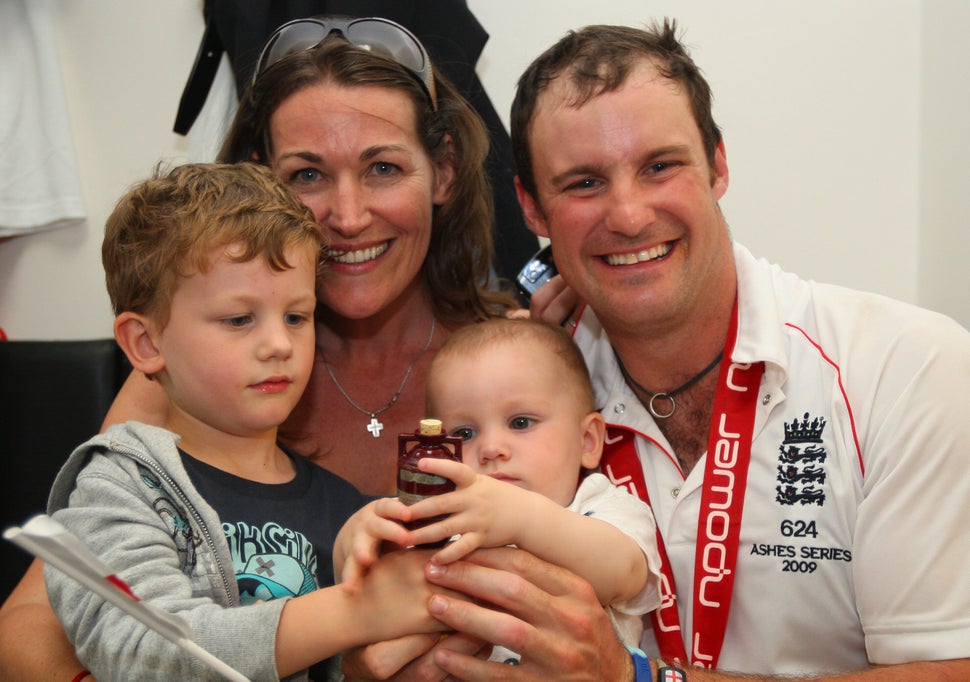 In the past year, Strauss's close friends and family have rallied round, providing support and helping out where needed. But counselling has been indispensable as well.
"Having professional help has been so invaluable, because there's always someone there that can provide an answer for you – it might not be the right answer, but it provides a way forward for you," he says.
"Jenny helped us deal with the situation and also helped us prepare the kids for what was coming, and then she's obviously remained on-hand to help me and the kids deal with bereavement," Strauss said. "She's been like a fairy godmother to us, she's been incredible, and it would've been a lot harder without her."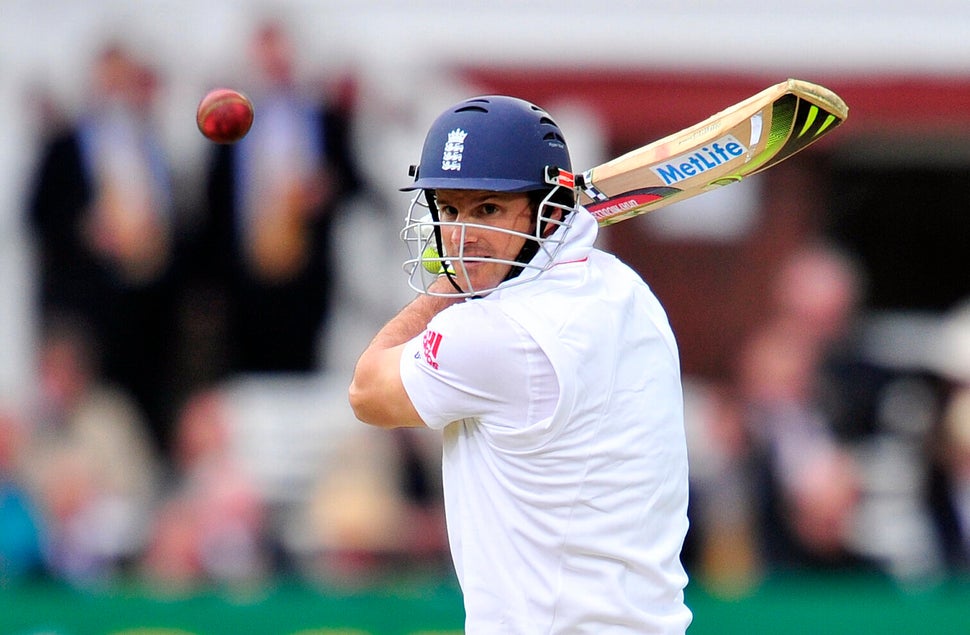 Now, Strauss is slowly turning his attention back to cricket. In September, not long after being knighted, he was appointed to a new role within the England and Wales Cricket Board, which will see him play a part in driving all aspects of the professional game, including women's, men's and disability cricket.
But he's also honouring his wife's legacy by establishing The Ruth Strauss Foundation – and speaking more openly about death and grief. The foundation offers grants for research into rare forms of lung cancers and provides support to patients and their families.
"I feel very grateful that through the foundation I've been able to have a very positive outlet for my grief," Strauss says. "I think that's really sustained me, and I've got this passion about creating a worthwhile legacy for Ruth's name – it's an important thing for me, the boys, and it's important the world knows what a special woman Ruth was."
In August, on day two of the second Ashes Test between England and Australia, Lords Cricket Ground "turned red" in Ruth's memory. It was around this time that Strauss decided he wanted to speak more openly, and publicly, about his grief. He wanted to show it's ok to not be ok.
"I just feel that death is a bit of a taboo, and people don't like talking about it, and grief in particular is a very solitary thing," he says.
"As a society we just don't deal with it very well – I look at what has happened with mental health in recent years, and even the MeToo movement, in terms of these incredibly tough times that people go through that they feel like they have to go through on their own.
"It feels like with grief, there's an opportunity there for us to be much more open about it, because people don't know what to say, and even for the people who are grieving, it's hard to open up to people.
"My experience is that if you are open and honest about it, and you're able to have that conversation, then it makes everyone feel a bit easier – and if you're going through it, the more support you have, the better."
Visit HuffPost UK's dedicated Head in the Game site to read our full series of daily interviews with sports people about their mental health and wellbeing.


Useful websites and helplines:
Mind, open Monday to Friday, 9am-6pm on 0300 123 3393
Samaritans offers a listening service which is open 24 hours a day, on 116 123 (UK and ROI - this number is FREE to call and will not appear on your phone bill.)
The Mix is a free support service for people under 25. Call 0808 808 4994 or email: help@themix.org.uk
Rethink Mental Illness offers practical help through its advice line which can be reached on 0300 5000 927 (open Monday to Friday 10am-4pm). More info can be found on www.rethink.org.