An Eritrean migrant was killed and his wife was injured near Calais after reportedly being knocked down on an interchange where migrants were trying to board lorries.
According to the BBC some of the other migrants present during the accident on Sunday then turned on the British driver of the car involved. Riot police were reportedly later deployed to control the situation.
The Eritrean man, who was said to have been killed as dozens of migrants attempted to slow traffic entering the Channel Tunnel, is the 14th migrant to lose his life in the French port of Calais this year. Last month 15-year-old Afghan boy Raheemullah Oryakhel died after been struck by a car after falling off a lorry.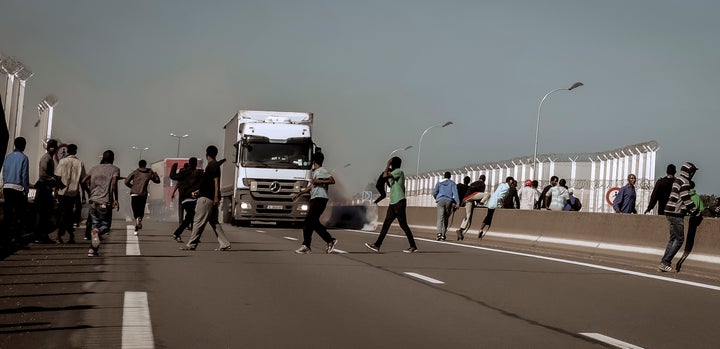 The BBC quoted Calais officials as saying around 50 people had been placing obstacles on the road in an attempt to slow trucks so they could then climb on board.
The accident reportedly happened when the driver swerved to avoid the obstacles.
The death comes as French Interior Minister Bernard Cazeneuve is set to meet with Amber Rudd today ahead of the Calais camp being shut down.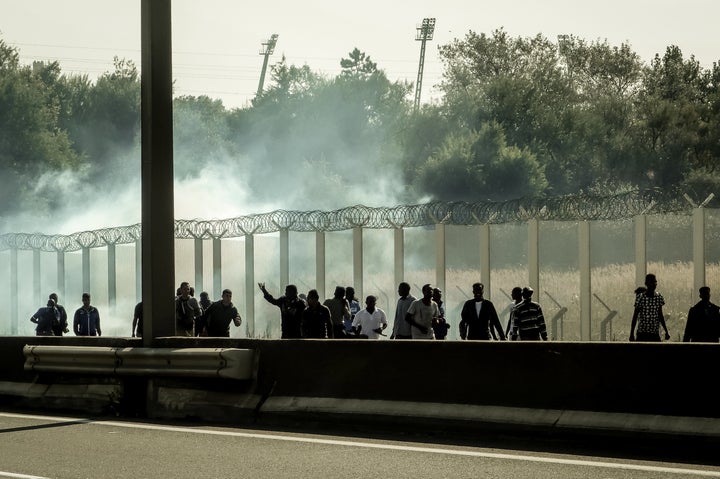 Most of the migrants living at the camp are expected to be sent to shelters in other areas of France when it closes next week, but Cazeneuve believes those with British connections should be allowed into the UK.
Bernard Cazeneuve told RTL radio that he is "solemnly asking the UK to fulfill its moral duty" to take in "several hundred isolated minors with family in Britain."
Last month, work started on a UK-funded wall to run for 1km (0.6 miles) alongside the main road to Calais port.