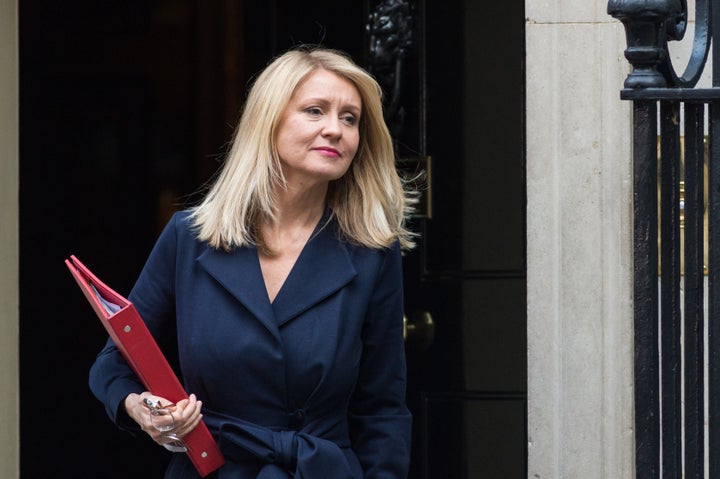 Leading mental health charity Mind has slammed claims by Esther McVey that it backs the government's controversial Universal Credit scheme.
The one-month-deadline to switch benefits will also be extended to three, it was unveiled, while debt repayments will be cut.
Dismissing claims from the Labour Party that universal credit is "failing", McVey told the House of Commons extra funding for the scheme announced in the Autumn Budget had received praise from across the charity sector.
Claiming that the Joseph Rowntree Foundation had called the cash injection "a tool for tackling poverty", the Tatton MP said: "Other charities have been saying this department now is listening to what claimants are saying, charities are saying, MPs are saying.
"Trussell Trust has said that. Gingerbread has said that. Mind have said that."
But the mental health charity took to Twitter on Tuesday in a bid to "set the record straight" and confirm that it still does not support the benefits system, sharing a series of quotes from its campaigners over recent months criticising Universal Credit.
While one said people with mental health problems could be left completely without benefits thanks to the online application system, another said Universal Credit meant thousands of people could be "pushed into poverty".
Writing on Twitter, a spokesperson for Mind said: "We remain clear that new #UniversalCredit regulations don't go far enough.
"We won't stop campaigning until we get a benefits system that really works for people with mental health problems."
They added: "We need MPs to vote against these regulations which create a real risk for people with mental health problems."
The unusual move from the charity drew attention from former senior civil servant Caroline Slocock, who asked whether McVey's comment was a "repression of the truth or an inability to listen to it".
In a statement, a spokesperson for the Department and Work and Pensions said McVey remains "absolutely committed to working closely with key charities and stakeholders".
"She values their feedback and meets with them regularly for constructive discussions as Universal Credit rolls out," they said.