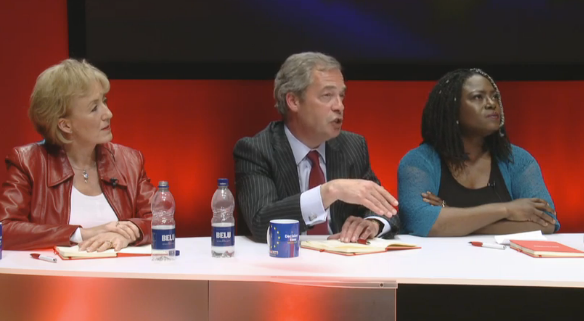 Nigel Farage has been slapped down for claiming Labour promoted immigration "to rub our noses in diversity" during an impassioned hustings before the EU referendum.
At one stage, Farage hit out at the Labour Government's "deliberate policy" of championing immigration that has now "hurt working people" - but was accused of "dog-whistle" politics and offending black writer and fellow panelist, Dreda Say Mitchell.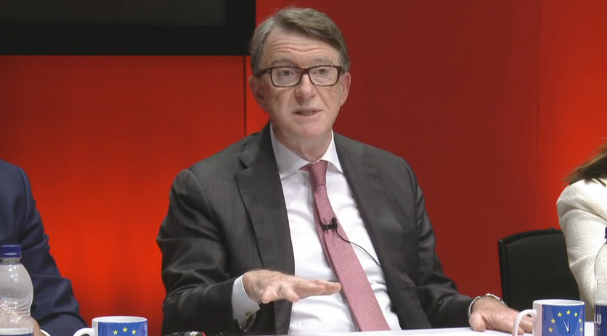 In the most controversial exchange, Farage claimed from 1950 and until Tony Blair came to power net migration was running at around 30,000 a year - but it is now running at 10 times that number.
In response, Lord Mandelson said Farage was only "interested in stirring the pot" to fit his anti-Brussels agenda.
But Farage replied: "You wanted to rub our noses in diversity didn't you Lord Mandelson."
Lord Mandelson shouted: "Why shouldn't we have people of different ethnic backgrounds, different colours? You're sitting next to a black person!"
Mitchell made clear her anger.
After Lord Mandelson claimed the Ukip leader had "shown your true colours and you owe her an apology", Farage said he was quoting the peer from 1998.
But Lord Mandelson says: "I never said any such thing as you well know. So don't make it up as you go along."
Farage added: "The point is Labour tried this as a deliberate policy and it's hurt working people."
The eurosceptic leader appeared to be quoting former Labour speechwriter Andrew Neather, who suggested immigration was encouraged partly to promote diversity, The Guardian pointed out.
Related