Newsnight mocked up the video that saw the aggrieved German dictator venting his frustration at London mayors for "thinking they're all bloody [historian] Dan Snow" and blaming him for road works in Hammersmith.
Following Johnson's claim that "Napoleon, Hitler, various people tried this out, and it ends tragically. The EU is an attempt to do this by different methods," BBC producers sought to inject some humour into the referendum campaign.
"Everyone who can sing Ode to Joy in German... Stay here," Hitler says in the subtitles, in place of "The following men will stay here: Keitel, Jodl, Krebs, Burgdorf."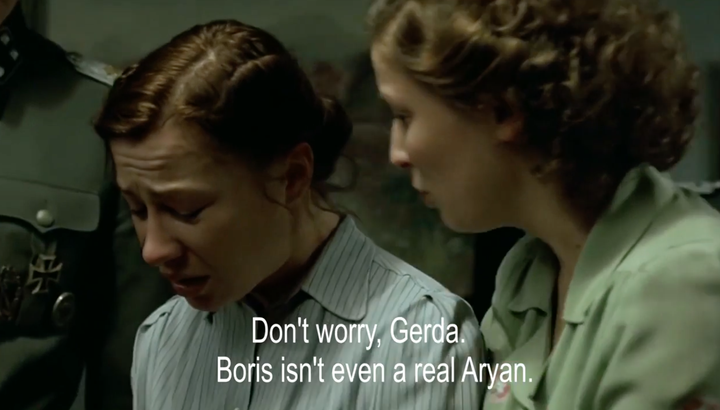 Bruno Ganz, the actor playing Hitler in Downfall, shouts: "They're even calling me a Zionist. I should sue. Me - a zionist?"
There was some hope Newsnight's tackling of the debate might finally have put the 'Hitler' issue to bed for the rest of the EU referendum campaign.
But while the clip was meant to engender some light-hearted humour in the EU debate, not all were entirely pleased.
Newsnight viewers have been treated to more comical clips to end the programme since Ian Katz became editor of the BBC 2 show in September 2013.
It featured the famous road rage driver shouting his name in various famous film scenes.