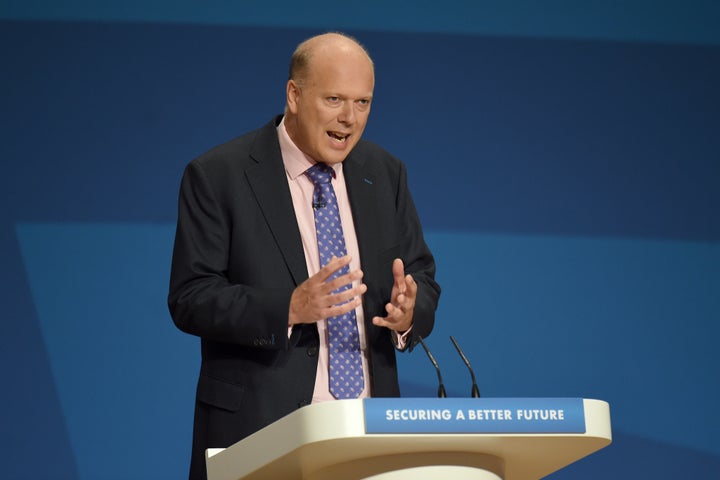 Conservative ministers on both sides of the Brexit debate have insisted everyone in the party is still friends, on a day of more Tory infighting over the EU referendum.
Chris Grayling, a leading Brexit cabinet minister, said today while there had been "some lively arguments" and the "odd sharp word" the party would unite after June 23.
"I do not feel as if i am part of a party that is about to rip itself to pieces," he told a press conference. "I have not around Westminster seen any signs of personal acrimony."
And business minister Anna Soubry, who is campaigning for 'Remain', said she did not engage in "personal stuff", before rubbing Brexiteers up the wrong way by describing them as "old", "male" and "pale".
Here are some of those "sharp words" that have been exchanged so far during the campaign.
SOUBRY VERSUS OLD MAN BREXIT
Pro-EU minister and Anna Soubry took a pop at the 'Leave' campaigners. "Often it's the case some of these Brexiteers tend to be older, nothing wrong with that, but they do tend to be older, they also tend to be male and they tend to be pale," she said.
BREXIT BREAKFAST BRAWL
Brexit Tory MP Andrew Bridgen is reported by The Times have clashed with Remain Conservative Alec Shelbrooke over breakfast in the Commons.
Shelbrooke is said to have told Bridgen he could not handle the pressure being put on the 'Leave' campaign by David Cameron. Bridgen, noting the amount of food Shelbrooke had on his plate, is said to have hit back: "When I saw your breakfast I thought you had invited your entire office." He added: "Watch your fingers when you're eating the sausage sandwich because they are going to fall out."
JAVID'S 'SECRET' BREXIT BACKING
Iain Duncan Smith accused business secretary Sajid Javid of having privately said he backed Brexit before throwing his weight behind 'Remain'. Grayling today said Javid would have to "answer for himself" why he had sided with the prime minister.
Javid hit back today said IDS and Grayling were guilty of trying to "play the man rather than the ball".
SOAMES VERSUS EVERYONE
Sir Nicholas Soames, grandson of Winston Churchill and pro-EU Tory MP, has a unique way of engaging with Brexit Conservatives.
He is reported by The Sunday Times to have told MP James Cleverly to "f*** off you c***". And he told former cabinet minister John Redwood to "bugger off".
DORRIES' TRIES TO DITCH DAVE
Nadine Dorries, a longtime foe of the prime minister and pro-Brexit MP, this Sunday went public with a demand Cameron quit. She told ITV's Peston on Sunday she had already submitted her formal letter calling for a leadership election. The prime minister, she said, had "lied profoundly".
BORIS AND GOVE BASH CAMERON
Boris Johnson and Michael Gove teamed up to go after David Cameron. In an open letter in the Sunday Times, the former mayor of London and justice secretary said the prime minister's unfulfilled promise to cut immigration had a "corrosive" impact on public trust in politics.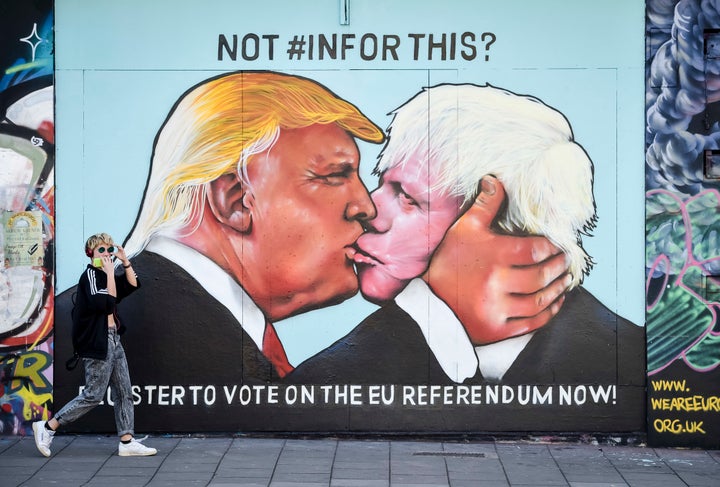 HEZZA HACKS BORIS
Lord Heseltine, the former Tory deputy prime minister and Remain campaigner, savaged Boris Johnson for introducing Hitler into the campaign. Boris, Lord Heseltine said, had proved himself to be unfit to be Tory leader with his "obscene" and "preposterous" comments.
PATEL PROVOKES POSH PM
Priti Patel, the Tory employment minister and pro-Brext campaigner, has accused David Cameron and George Osborne of being too rich to understand the impact of migration. She wrote in the Daily Telegraph: "For many of those arguing for Remain, the day-to-day consequences of this loss of control are pretty much all gain and no pain: inexpensive domestic help, willing tradesmen and convenient, cheap travel."
KEN CRACKS BORIS
Boris is a frequent target. Former Tory cabinet minister Ken Clarke told BBC Radio 4's Today programme the former London mayor was just a "nicer version of Donald Trump".
Related