Turnout among young people could be the key to keeping Britain in the EU, according to a new poll that shows they are the most pro-Remain but the least likely to vote.
The online poll also showed voters under 35 are the only age bracket supporting Remain by a majority - 53% - but they are the least certain they will vote on June 23 - with only 52% saying they definitely would.
By contrast, 81% of voters over 55 are sure they will vote and only 30% of them support staying in the EU.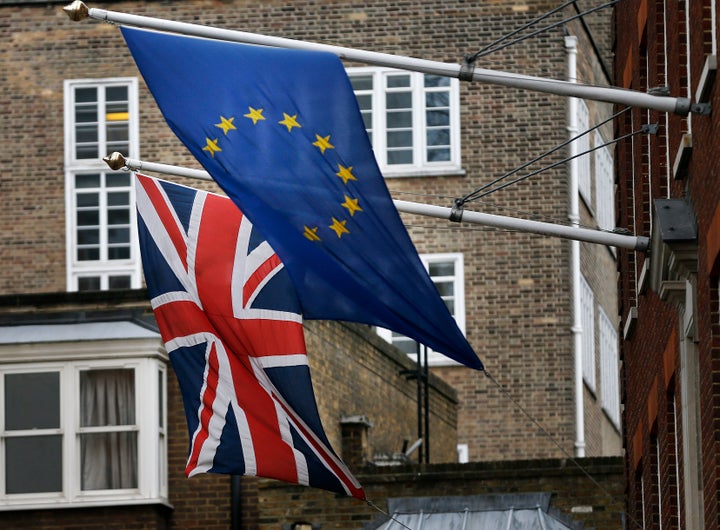 Andrew Drummond, from pollsters Opinium, told the paper: "This shows how important turnout levels are going to be, particularly given the disparity between how likely the young and the old are to vote.
"Young people are much more pro-EU but much less likely to bother voting, meaning that a key element of Remain's coalition is looking flaky."
The poll follows growing angst within the Remain camp about whether young people, who vote in far smaller numbers than older people, will turn out.
The Electoral Reform Society (ERS) issued polling this weekend that showed just 21% of 18 to 24-year-olds are "very interested" in the EU debate, compared with 32% of those aged 55 to 64.
Katherine Ghose, ERS chief executive, said the data "highlights a deeply concerning generation gap in this debate".
She added: "It seems like young people haven't been engaged in a debate which has so far focused on personalities rather than the real issues which affect them.
"Not only do young people feel less interested, but they are, as we know, far less likely to vote. This poll shows that there is an enormous 32 percentage point difference between the number of 18-24 year olds and voters over the age of 65 in terms of how likely they are to vote.
"We know that this is likely to be a once-in-a-lifetime vote for most people – the last referendum was in 1975 – so it's all the more important young people who will be most affected by this decision in years to come turn out.
"This will take effort – just 43% of 18-24 year olds voted in last year's General Election – but it is vital."
Education Nicky Morgan gave two speeches last week, urging young people to turn out and vote to stay in the EU.
In the first, she warned a Brexit would create 'a lost generation' of young people, saying: "It's clear that, if Britain leaves Europe, it will be young people who suffer the most, left in limbo while we struggle to find and then negotiate an alternative model.
"In doing so we risk that lost generation becoming a reality. And everyone who casts their vote must understand that."
In the second, more derided speech, she said a Brexit could jeopardise young people's desire to go backpacking or inter-railing around the continent.
"Whether it's inter-railing, backpacking or city hopping."