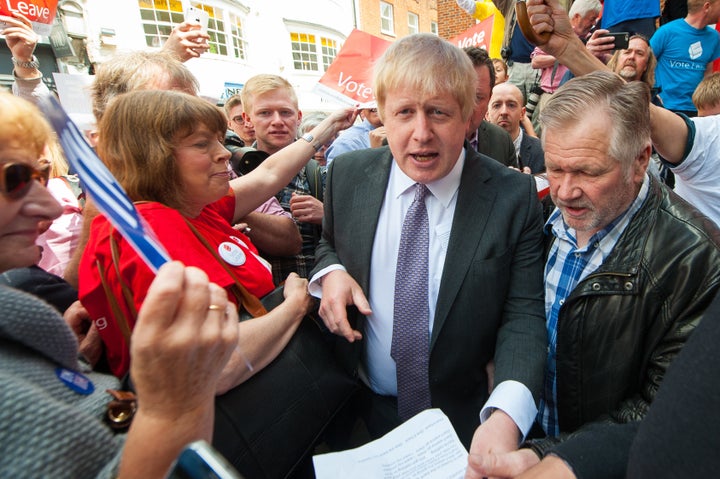 The Brexit campaign has taken the lead in the EU referendum, according to two polls published on Tuesday.
According to two Guardian/ICM surveys, one conducted by phone and one online, voters are leaning 52% -48% towards 'Leave'.
In the phone poll, 45% of those asked said they backed Brexit and 42% wanted to remain - 13% said they did not know.
And in the online poll, 47% said they wanted to leave the EU and 44% wanted to remain - 9% said they were undecided.
Once the undecideds were removed both polls showed 'Leave' ahead 52% -48%.
ICM's director Martin Boon told The Guardian the survey "unhinges a few accepted orthodoxies".
"It is only one poll, but in a rather unexpected reverse of polling assumptions so far, both our phone poll and our online poll are consistent on both vote intentions and on the EU referendum, " he said.
The polls were released as Boris Johnson and the campaign to Leave the EU was accused of indulging in "fantasy politics" after making more than £100 billion in spending commitments it is unlikely to meet.
But the rival Stronger In campaign responded by arguing the claims ring hollow since the Vote Leave has made £111bn in spending promises - more than ten times the net £10bn saving they claim would be made on a 'Yes' vote.