George Osborne has proved Brexit would be bad for Britain. With maths.
Norman Smith, the BBC's Assistant Political Editor, bravely attempted to read out the equation behind the claim.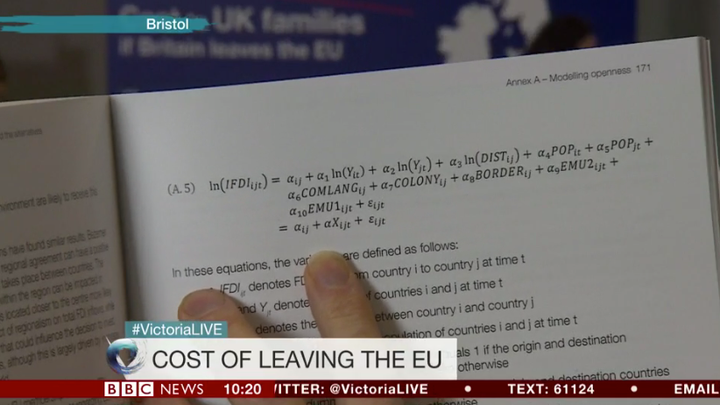 Osborne said this morning country would be "permanently poorer" outside the EU.
And he labelled those campaigning in favour of Brexit as "economically illiterate".
"We would not all be in this together if we left the EU. The richest in our country would go on being rich, it would be the poorest - the people whose jobs depend on the car plants, whose jobs depend on the steel-making factories and the like - who would be hit if we left the European Union," he said.
"They are the people whose incomes would go down, whose house prices would fall, whose job prospects will weaken. They are the people who always suffer when the country takes an economic wrong term."