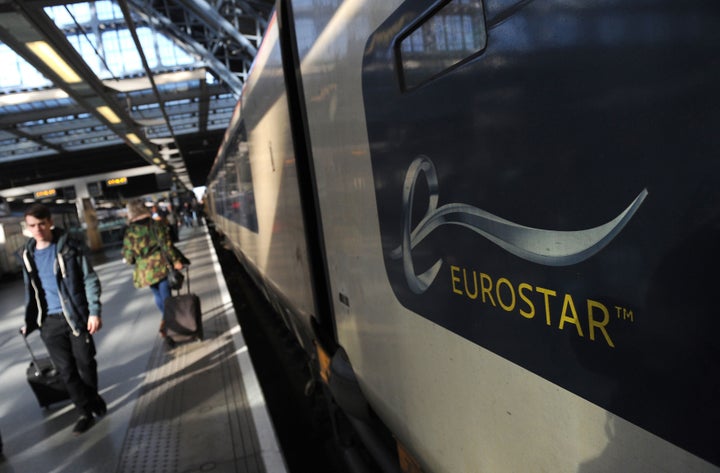 The walk out will begin on 00:01 on 12 August until 23.59 on 15 August, and then for three days over the Bank Holiday weekend from 27 August.
The dispute involves around 80 train managers concerned about unsocial hours and duty rosters.
It is the third dispute to break out on the railways, with RMT members on Southern Railway on strike this week over the role of conductors and the union announcing a vote for action on Virgin Trains East Coast over jobs.
The union said the dispute centres on Eurostar's failure to honour an agreement from 2008 which sought to ensure that train managers could expect a good work/life balance in terms of unsocial hours and duty rosters.
RMT members voted in favour of strike action, claiming that their work/life balance was being "repeatedly undermined".
RMT general secretary Mick Cash said: "Our train manager members at Eurostar have a heavy commitment to shift work and unsocial hours and are sick and tired of the company's failure to honour agreements.
"Our members have every right to have a fair work/life balance that fulfils the operational needs of the company while guaranteeing quality time off for friends and family.
"It's now time for Eurostar to come to the negotiating table with a set of proposals that honours our agreements and guarantees our members a genuine work/life balance."
Around 80 train managers are involved in the dispute.
A Eurostar spokesman said: "We are aware of the plans for strike action and our focus has been seeking a joint resolution whilst planning to provide a good service for our customers.
"On the days of the strike we have made some small changes to our timetable to ensure that all passengers booked to travel will be able to on those days. Passengers affected will be notified in advance."
Related