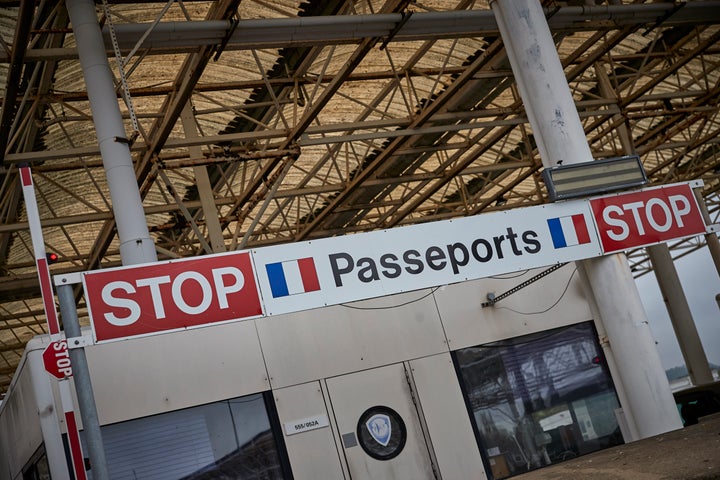 The Eurotunnel is suspending access to its Folkestone terminal after France announced 48-hour travel restrictions from the UK.
On Sunday, France said it would restrict travel coming from the UK for 48 hours from 11pm GMT, with the new rules applying to air, car, ferry and train travel.
In a tweet, Eurotunnel said that the final shuttle from the UK to France would leave at 9.34pm, with access to its UK site "prohibited" from 10pm.
Eurotunnel said access would be suspended for both passenger and freight traffic, with UK customers not to travel to the terminal after 10pm.
"UK customers with bookings after this time are advised NOT to travel to the terminal as they will not be able to cross to France," it said on its website.
"For any passengers heading to the UK in the next few days: it is essential that you check the rules for travel and accommodation in the UK before travelling. Please note, the border is currently closed from the UK into France for at least 48 hours."
The news came as it was announced that the ferry terminal at the port of Dover would also be closed to "all accompanied traffic" leaving the UK until further notice due to border restrictions in France.
On its website it said: "Both accompanied freight and passenger customers are asked not to travel to the Port.
"We understand that the restrictions will be in place for 48 hours from midnight (CET).
"We apologise for the inconvenience and will provide an update as soon as possible."
In a statement, the CEO of the Food and Drink Federation Ian Wright said the suspension of accompanied freight traffic from the UK to France had "the potential to cause serious disruption to UK Christmas fresh food supplies add exports of UK food and drink".
He said: "Continental truckers will not want to travel here if they have a real fear of getting marooned. The government must very urgently persuade the French government to exempt accompanied freight from its ban."
It was announced on Sunday that night that Boris Johnson would chair a meeting of the government's Cobra civil contingencies committee on Monday following the news. of travel restrictions.
Meanwhile, the Eurostar service said it would only be able to run trains from Paris to London on Monday and Tuesday amid the restrictions.
A handful of European countries have banned arrivals from the UK amid the spread of a new strain of coronavirus, which Boris Johnson has warned could be "up to 70% more transmissible" than the original variant.
Germany, Ireland, Belgium and the Netherlands have all introduced severe travel restrictions in response to the news on Saturday, which saw London and large parts of the east and south-east of England plunged into tier 4 restrictions as a result.