Evian has released its latest advert starring its trademark babies hanging out in a sandy paradise where everyone is a toddler.
In another attempt at a viral phenomenon, the bottled water brand's new film features a surfer who falls off his board and wakes up on an exotic beach, populated with baby surfers, sunbathers and a tiny barman.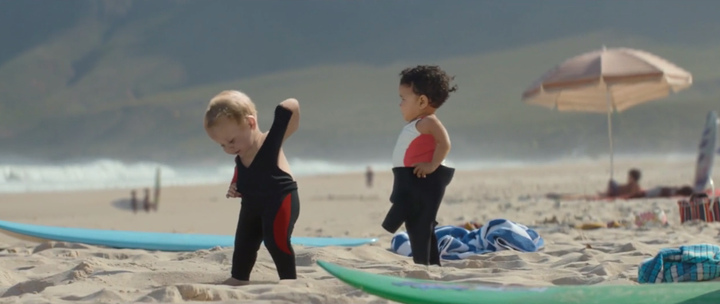 The surfer wakes up after wiping out, to see babies staring over him. They drag him from the shore and show him around their coastal paradise: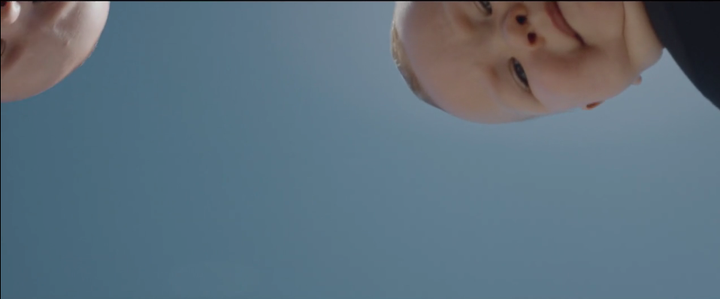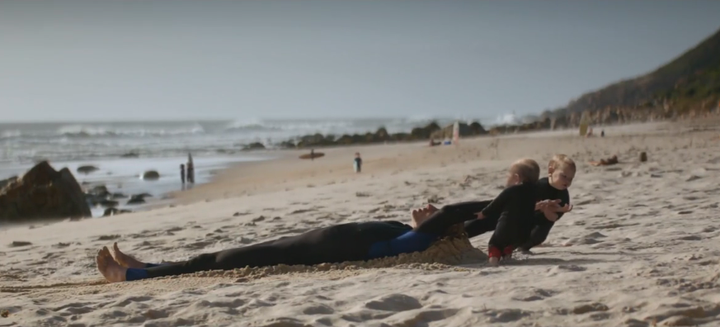 The ad, called 'Baby Bay', is set to a cover of the Beach Boys hit 'Kokomo', performed by French alternative rock band Lilly Wood and The Prick.
It follows a string of hugely successful adverts from the French water brand.
These last two ads have clocked up 200 million views on YouTube between them.
As he walks around the beach, the adult surfer meets various babies going about their baby business. Some are catching waves: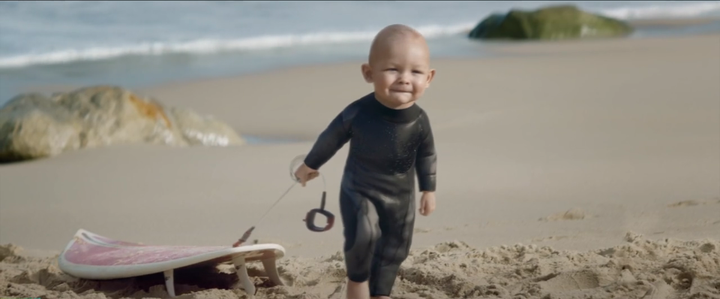 Others are enjoying the shade: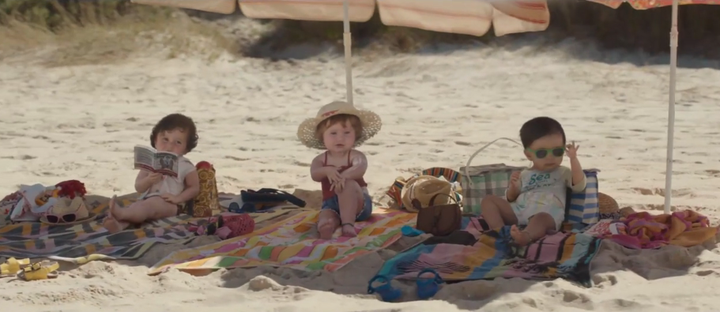 Some indulge in a little culture: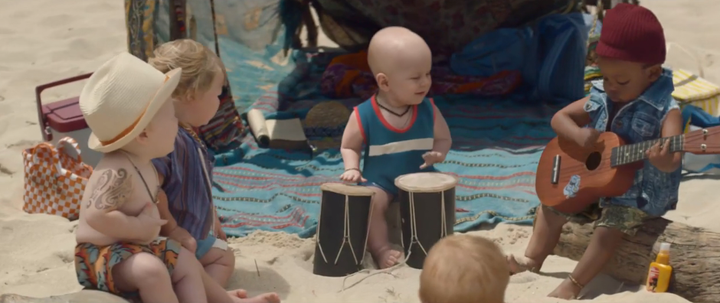 And the baby barman serves the surfer a drink, revealing the reason all the people on the beach seem so young is because they've been drinking Evian, whose tagline is 'Live Young'.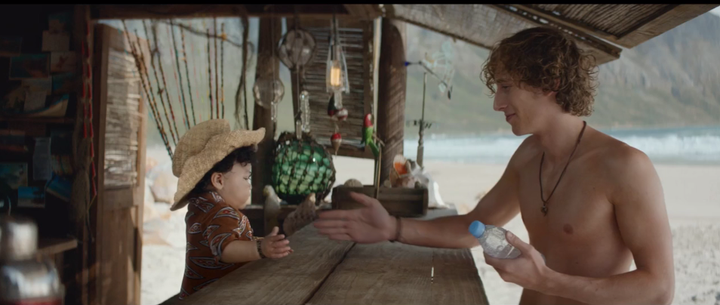 The brand's previous advert, 'Baby & Me', went viral with 123 million YouTube views, after showing adults who see baby versions of themselves reflected in a car wing mirror and shop window.
They dance to a remix of Here Comes The Hotstepper, the 1994 hit from reggae artist Ini Kamoze:
Its 'Roller Babies' ad in 2009 was also a huge hit with 82 million views:
The first appearance of the baby characters can be traced back to 1998, and the beloved 'Water Babies' commercial which introduced the swimming naked tots to our screens.