Facebook is facing increasing pressure to act after two violent deaths were broadcast using its Live app to thousands of people worldwide within a fortnight.
On Easter Sunday 74-year-old Robert Godwin was randomly shot dead on a Cleveland street by gunman Steve Stephens, who uploaded the footage before fatally shooting himself. The chilling video was on Facebook for three hours before it was removed.
A day later at a Silicon Valley conference, Facebook CEO Mark Zuckerberg briefly addressed the Cleveland case, acknowledging Facebook has "a lot of work to do" and "we will keep doing all we can to prevent tragedies like this."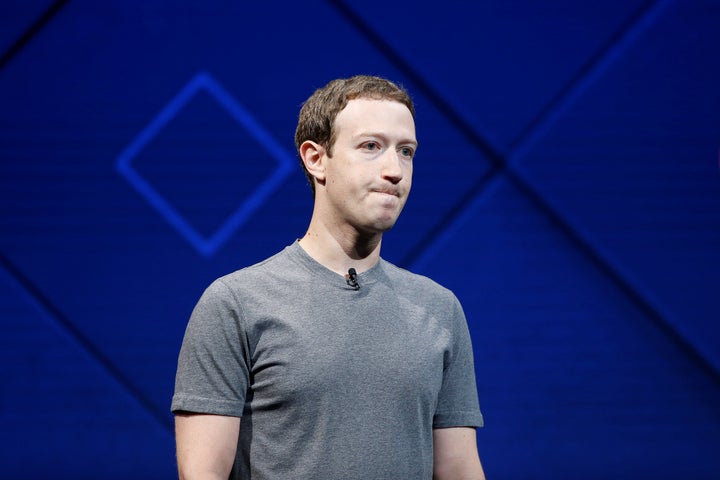 A statement issued by the company said: "This is a horrific crime and we do not allow this kind of content on Facebook. We work hard to keep a safe environment on Facebook and are in touch with law enforcement in emergencies when there are direct threats to physical safety."
Days later, a Facebook Live video of a Thai man hanging his 11-month-old daughter before killing himself in Phuket emerged. Two clips of the horror were accessible to users on his Facebook profile for about 24 hours and were viewed almost 400,000 times in total. Deputy police spokesman Kissana Phathanacharoen admitted: "It could be influenced by behaviour from abroad, most recently in Cleveland."
A Facebook spokesman told HuffPost UK: "This is an appalling incident and our hearts go out to the family of the victim. There is absolutely no place for acts of this kind of Facebook and the footage has now been removed."
Facebook did not respond to queries as to whether it was considering scrapping Facebook Live altogether, given the recent spate of fatalities being aired on the social media channel.
A series of gruesome images and footage have been broadcast and posted on Facebook in recent months, including sexual assault as well as murder. The company has vowed to review its moderation practices and use artificial intelligence to speed up its responses to such material.
BBC tech desk editor Leo Kelion argues that scrapping the Live app altogether would put Facebook at a disadvantage amongst competitors such as Twitter and YouTube, which offer rival live-streaming products.
He added: "But as a result, there will inevitably be further outrages and criticism because Facebook Live's popularity makes it all but impossible for the firm to keep a human eye over each broadcast."
Seattle University criminal psychologist Jacqueline Helfgott told the Guardian she believes the situation will only get worse. She said: "A medium like Facebook where a person can instantly achieve celebrity or notoriety can be a risk factor for certain types of criminal behaviour."
Related