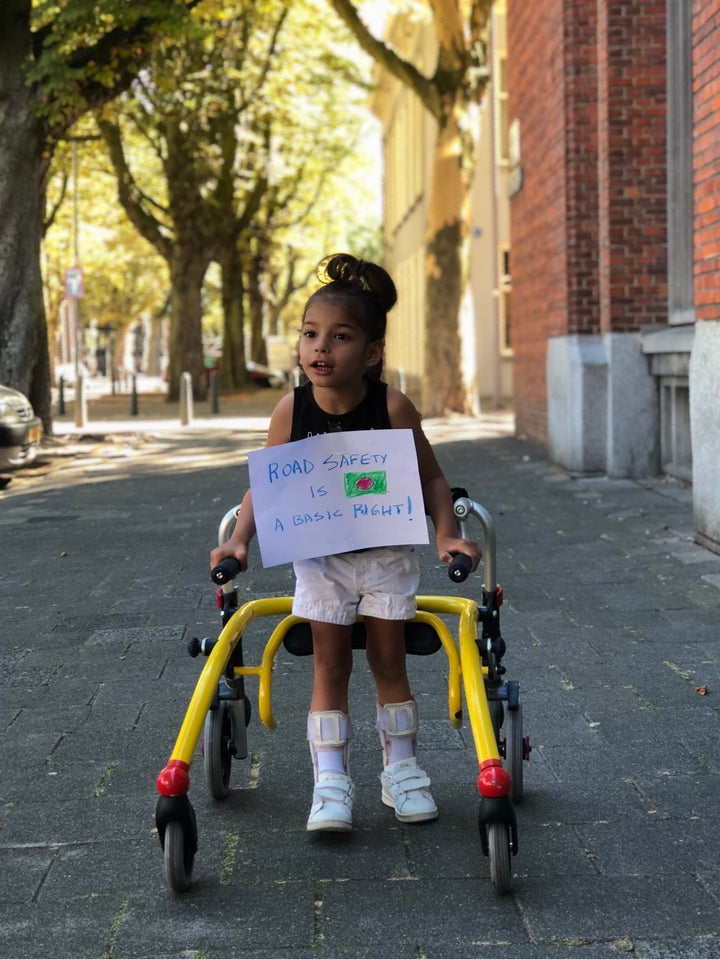 "Two little ducks went out one day, out to school, not far, far away, mumma duck went 'quack quack', but no little duck came back…"
But then all the other ducks went out for the two little ducks. They said "why did they get lost? Is the city not safe for little ducks anymore?" But the wolves came and started chasing the ducks. They chased and chased until the little ducks started bleeding. All the mother ducks cried and cried till the streets were filled with the smell of blood and tears. But no one listened saying it is only a fake tale, go back to sleep…
I sat today in all my privilege far from that land called Bangladesh, trying to write about why the ducks couldn't go out to play. Why tell this tale to people who live here? Why tell my own children who are only connected because their grandparents and few family members live there? Why tell people who read my blog, maybe in UK, maybe in Europe, maybe in Australia, in America? What can they do, why should they care?
Why? Maybe because one day this story might be recorded as history of those little ducks who fought for a basic human right called "road safety". So I wanted to do my part in telling the story.
Most people know Bangladesh as a densely populated country with widespread poverty. This country has been briefly popping up on international media over the last week for mass student protests over road safety. On July 29th, two students were run over by two speeding buses. Not breaking news in a country where more than 4,200 people were killed in road accidents last year, according to private research group, the National Committee to Protect Shipping, Roads and Railways.
This happens because the roads are filled with unlicensed, untrained drivers who drive recklessly violating traffic rules which the state fails to impose. Over the past week, thousands of students took to the streets demanding safer roads - a thing that all of us living in developed countries take for granted as basic human right. These students showed amazing bravery and restraint in a country where most protests soon turn into violence. They skipped school and took over the streets checking drivers' licences and vehicle fitness records, showing how to follow good traffic rules. However, the government and police kept on telling these children to return home saying that the opposition or other parties with vested interests might take over the movement.
Soon enough violence erupted as the protesters were attacked by people alleged to be ruling party activists. To stop the protest eventually the police fired tear gas at the students. What started as a peaceful demonstration turned into a battlefield.
And why should this be relevant for the rest of the world? Because there are certain fundamental rights that everyone including every young person should have access to, not only my child or yours but every single child. These are listed under a document called the UN Convention on The Rights of the Child (UNCRC). Article 19 states: "States parties shall take all appropriate legislative, administrative, social and educational measures to protect the child from all forms of physical or mental violence, injury or abuse, neglect or negligent treatment, maltreatment or exploitation, including sexual abuse, while in the care of parent(s), legal guardian(s) or any other person who has the care of the child."
So, to all my readers who might have spent the last two minutes reading my blog, I urge you to spend one more minute to think as a human. Then if you have a few more minutes to spare, read up on what is happening. In this world of fake news and propaganda there is of course the fear that this too shall be brushed away and disappear as not happening.
But it is happening today. Someone else's child is getting beaten up because he dared to ask for something we take as a basic right. So today as mothers, fathers, friends and above all global citizens, can we try to create awareness and show solidarity for the safety of young people who dared to ask for the "privilege" of walking in safer roads. Not because it affects us but because we care…