Kyson Dana, spoke out about the poor manner in which flight attendants treated him, his wife Sara and their two-year-old son Theo, when they were attempting to fly from Provo, Utah, to their home in Oakland, California, on Monday 2 May.
"Sitting on the plane (Allegiant Airlines) on the runway about to fly from Provo to Oakland and Sara mentions to a flight attendant that Theo has a severe peanut allergy and asks if they can avoid giving out peanuts to those around us," the dad wrote on Facebook.
"The flight attendant then causes a huge scene and kicks us off the plane! Who does that?
"No accommodations offered, no refund, and now no plane. Ever heard of worse customer service?"
Kyson, Sara and Theo Dana
Dana's post soon started getting comments from outraged friends and family, and he clarified that his anger was aimed at the way the airline staff handled the situation.
"I think they would argue that removing us from the plane is their way of protecting the child, and I get that," he wrote.
"The frustration is the way in which everything was handled.
"Everyone around us said that they wouldn't eat peanuts, and we wiped everything down, but against our will they forced us off the plane.
"We followed their clearly outlined policy to alert a flight attendant of an allergy and as a result were kicked off the plane.
"It seems absurd that this could be the solution for how to handle allergies on airplanes."
The couple told FOX 13 News that the weekend before the flight Theo had accidentally ingested an almond and gone into anaphylactic shock. They said they were armed with an epinephrine pen (used to help treat severe allergic reactions) and wipes to sanitise their seats and remove traces of nuts.
Kyson Dana and his son Theo
The family finally made it home a day later.
"A guy working at the Provo airport felt bad for our situation and the poor way in which the Allegiant handled everything and pulled some strings," Dana explained on Facebook.
"He personally drove us to Salt Lake City, got us on a flight to Oakland with American Airlines, and covered all the costs.
"It's good to see that there are kind people in the world. Even though we made it home I'm still livid."
The Dana family told WGNtv.com they received a response from the airline which read in part:
"On behalf of the entire Allegiant team, please allow me to offer my sincere apology for the inconveniences this incident has caused for you and your family.
"We regret that you were denied boarding due to any misunderstanding regarding the severity of your child's peanut allergy. I realise that medical issues can be highly challenging. We just wanted to make sure you arrived home safely."
Allegiant Airlines issued the following statement to The Huffington Post UK:
"Allegiant's policy regarding allergen-free flights is as follows, 'Allegiant does not guarantee an allergen-free flight. Upon request, Allegiant will attempt to re-seat a passenger affected by an allergy in an effort to minimize the passenger's exposure to the allergen."'This information can be found on our website here.

"Upon boarding flight 1005 on 2 May 2016, the Dana family indicated to our flight crew that their son had a severe peanut allergy.
"The flight crew then contacted a third party organisation that advises Allegiant and other carriers when making decisions about the safety of passengers with potential medical issues onboard an aircraft.
"The third party organisation, which includes on-call medical doctors available to provide guidance, advised that the family not fly on that specific flight.

"Allegiant provided the family with airline tickets on another carrier, and they arrived at their destination later that night."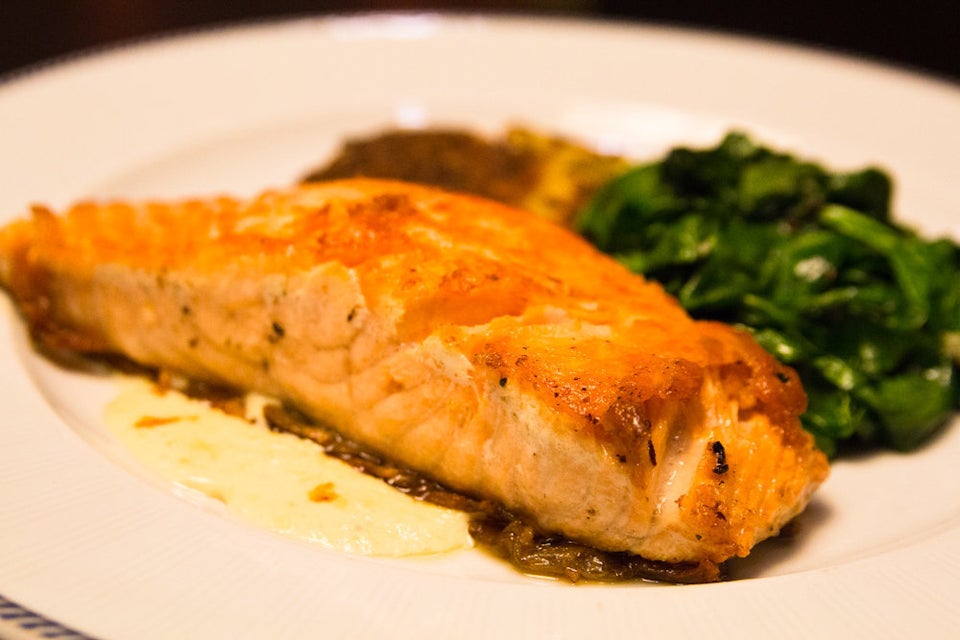 Best And Worst Foods For Allergies